Question:
I don't know what to do! I have been married for 3 years now and my sex life with my husband wasn't always that often, but, back then it wasn't a problem. Now he doesn't want to even touch me any more! I ask him, beg him sometimes, and he just says he is tired from work. I mean we both work and pay bills. Yes, his job is different than mine because I have an office job and he has a labor job. He makes me feel as if my job isn't up to his level!

Well, my big problem lately is, since he doesn't touch me, he doesnt kiss me, doesnt do anything with me, I have found that my way out is masturbation along with visiting porn sites. And many times I find my self thinking that a woman would treat me better than he treats me. I watch alot of girl on girl pronography.

I don't want to leave my husband because I think that SEX tis he answer! But sometimes i go crazy! I want it every day at all hours.. and he doesnt even want it once a week.. I have tried to see if he is cheating on me but there is no way.. He goes to work, goes home goes to work goes home! I'm really scared! Is it maybe a problem that I have.. am I not normal?
This Disclaimer applies to the Answer Below
Dr. Schwartz responds to questions about psychotherapy and mental health problems, from the perspective of his training in clinical psychology.
Dr. Schwartz intends his responses to provide general educational information to the readership of this website; answers should not be understood to be specific advice intended for any particular individual(s).
Questions submitted to this column are not guaranteed to receive responses.
No correspondence takes place.
No ongoing relationship of any sort (including but not limited to any form of professional relationship) is implied or offered by Dr. Schwartz to people submitting questions.
Dr. Schwartz, Mental Help Net and CenterSite, LLC make no warranties, express or implied, about the information presented in this column. Dr. Schwartz and Mental Help Net disclaim any and all merchantability or warranty of fitness for a particular purpose or liability in connection with the use or misuse of this service.
Always consult with your psychotherapist, physician, or psychiatrist first before changing any aspect of your treatment regimen. Do not stop your medication or change the dose of your medication without first consulting with your physician.
Answer:
Let me assure you that it is normal for a healthy woman to want sex. It is normal for her to want sex with her husband. If a person is not getting sex with their partner, it is even normal for that person to begin fantasizing about homosexual sex. Lastly, it is normal for a healthy human being who is not getting love and sex from their partner to turn to masturbation.
Rather than scaring you self with thoughts that you are not normal, you need to look at your relationship with your husband and explore what has gone wrong. It would be best if the two of you could discuss this together and find a solution. After all, here is a man who previously had sex with you and now has none. Why?
It is probably best if you could get your husband to see a marriage therapist with you. The job of the marriage counselor is to help the two of you uncover what is bothering each of you and find ways to resolve the problems or differences. This works well for many couples who cannot seem to talk things out between themselves. They then need assistance with it.
I have no way of knowing what could be wrong in this marriage. However, there is one clue that could have some meaning. You report that your husband acts as though his job is superior to your job because you work in an office. You also stated that he is a laborer. Good, he is a working man.
Therapists are Standing By to Treat Your Depression, Anxiety or Other Mental Health Needs
Ad
However, there are some men, whether they are laborers or do other types of work, who do not want their wives to work. They are old fashioned in their thinking. They want the wife at home, raising the children while they, the men, go out to work and earn the bread and butter for the family. Perhaps your husband is one of those men. That would make him old fashioned but "bad or evil." He may feel resentful that you work and prefer that you not work at all, allowing him to be the family provider. Yes, that resentment could affect his sexual feelings.
Please understand that I am only giving you a guess. I have very little to base it on because I do not know him or either of you. However, it is possible that I might be right.
The two of you need to talk, with or without a therapist. Does he want children? Does he want you home and pregnant while he works?
These are the types of things he may be wanting but feeling unable to talk to you about. If I am correct then he could even be feeling depressed because he is holding these things inside. Anyway, you could try this discussion and you could try marriage therapy for the two of you.
Good luck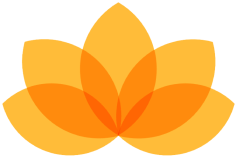 Myndfulness App
Designed to Help You Feel Better Daily
Download Now For Free
Ad