Grief & Bereavement Issues

MentalHelp independently researches, tests, and reviews products and services which may benefit our readers. Where indicated by "Medically Reviewed by", Healthcare professionals review articles for medical accuracy. If you buy something through our links, or engage with a provider, we may earn a commission.
Grief & Bereavement Issues
Introduction to Grief and Bereavement Issues
While it is true that people require "air, food, water, clothing, and shelter," in order to survive, we must also add "relationships" to this list because it is a rare person who is able to thrive in the absence of intimate relationships with other people, places, and things.
Grief is the process and emotions that we experience when our important relationships are significantly interrupted or (more frequently) ended, either through death, divorce, relocation, theft, destruction, or some similar process. A related term, "bereavement", has different meanings for different people, but all meanings refer to the grieving process. While some view bereavement as a specific subtype of grief that occurs when a loved one (usually a spouse) dies, others think of the term as referring to the period of time during which grief is felt and losses are dealt with.
Grief & Bereavement Issues — In The News
Related Questions & Answers
Let me start off by saying I love animals, and I'm usually very kind. But lately I've been having these urges. We just... Read More

The recent loss of my mother is causing problems with my husband. I resent my husband for not supporting me in the worst time... Read More

I have a 14 year old daughter who has slipped. She had a panic attack in the living room and I saw her cuts. She... Read More
---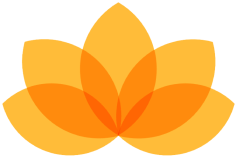 Myndfulness App
Designed to Help You Feel Better Daily
Download Now For Free
Ad