Oppositional Defiant Disorder

MentalHelp independently researches, tests, and reviews products and services which may benefit our readers. Where indicated by "Medically Reviewed by", Healthcare professionals review articles for medical accuracy. If you buy something through our links, or engage with a provider, we may earn a commission.
Oppositional Defiant Disorder
Introduction to Oppositional Defiant Disorder
Welcome to our Oppositional Defiant Disorder (ODD) topic center. ODD is a developmental disorder diagnosed in children who display extreme disobedient behavior. While all children may go through periods where they reject and rebel against their parents or caregiver's commandments, Oppositionally Defiant Disordered children display a level of disobedience that is above and beyond anything that a normal child can produce, both in intensity and duration. According to the Diagnostic and Statistical Manual of Mental Disorders (the clinician's bible for diagnosing mental problems), a child must display a continuing pattern of extreme disobedience lasting for over six months before meriting a diagnosis of ODD. Temper tantrums, talking back to adults, failing to observe rules, provoking others, failing to take responsibility for own actions, and a high degree of irritability and general meanness are all commonly observed and acceptable signs of disobedience.
Related Questions & Answers
My son is going to be 11 in April; he has always since I can remember been a child who wants everyone's attention on... Read More

I Was diagnosed with adhd at 24 the backgroung showed it basically , I have always been defian i am in psychiatric care but have thoughts... Read More

Hello. I am the aunt. My brother seems to look up to me for advice (I am the oldest) and I feel like I am... Read More
---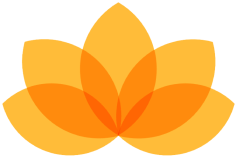 Myndfulness App
Designed to Help You Feel Better Daily
Download Now For Free
Ad