Question:
I feel like in the past months I've read so much about mental illnesses trying to figure out what is going on with me. I feel like I'm on a roller coaster going 100mph, I'm not happy anymore (I have moments) I can't think straight, remember things, even follow a full conversation without feeling over whelmed daily, somtimes I just don't feel I have enought strenth to hold myself back. I just want to let it all loose be wild and crazy and just be free but I follow everyday with a continuous schedule wondering to myself how long can I keep myself in track? My thoughts jump from bad to good, positive to negative, all the time, I don't want to go to sleep because I don't really want to do it all again tomorow I'm so tired all ready…I'm scard when I'm upset because I turn the negative on myself, I (sometimes) drink cause I feel like there is nothing for me I have tried to stop a hurtful cutting thing that ended up scary and haven't since 2 months but now I'll skip meals, and eat only what I have to I do feel weak, and tired and scard I know I'm not following thing 100% but its easyer to give up at this and I'm getting discouraged I'm afraid to talk to my social worker about my thoughts and how I feel about myself but how do I change it if I can't talk about it??? How long can I keep at this before I do break??? What the heck is going on with me??? How do you get better if you can't freeze all the stressers and just focus on being better when life around me still expects things from me. I feel like an empty shell wondering through the motions of life each day. All of it is stressful, and I'm tired I just want a break for myself. What can I do??? I just went off the medication effexor and I'm 26 with a 3 year old son. Mental illness runs in my family can this be somthing like bi-poler or borderline PD.and if so what can help me. Is this going to just keep getting worse, I have some paranode thing like the dark, like if someone is standing there I have heard a something when falling asleep?? and have bad nightmares??? any Ideas??? Please…
This Disclaimer applies to the Answer Below
Dr. Dombeck responds to questions about psychotherapy and mental health problems, from the perspective of his training in clinical psychology.
Dr. Dombeck intends his responses to provide general educational information to the readership of this website; answers should not be understood to be specific advice intended for any particular individual(s).
Questions submitted to this column are not guaranteed to receive responses.
No correspondence takes place.
No ongoing relationship of any sort (including but not limited to any form of professional relationship) is implied or offered by Dr. Dombeck to people submitting questions.
Dr. Dombeck, Mental Help Net and CenterSite, LLC make no warranties, express or implied, about the information presented in this column. Dr. Dombeck and Mental Help Net disclaim any and all merchantability or warranty of fitness for a particular purpose or liability in connection with the use or misuse of this service.
Always consult with your psychotherapist, physician, or psychiatrist first before changing any aspect of your treatment regimen. Do not stop your medication or change the dose of your medication without first consulting with your physician.
Answer:
You're describing a litany of symptoms which could point to one or more illnesses, but it isn't possible to say given only an email. One thing is sure enough: that you are feeling overwhelmed and exhausted.
The right thing for you to do is to seek out an appointment with a psychiatrist or psychologist for diagnosis (figuring out what is happening to you) and a treatment plan (what to do about it). Clearly you've been to the doctor about this stuff before (or you wouldn't have been prescribed Effexor, an anti-depression drug. It is by no means clear, however, that you've been to see a mental health specialist such as the psychiatrist or psychologist I've recommended above. General practice doctors will sometimes hand out anti-depressants, but they don't always know what they are doing as well as a specialist will. A specialist is more likely than a general practitioner to be able to tell you what your proper diagnosis is, and to offer you a treatment plan that actually works.
You are a mother of a young child. You owe it to that child and to yourself to do everything in your power to remain healthy and mentally sound, so that he can grow up trusting in his mother and become health and mentally sound himself. This means that you should seek out that specialist mental health doctor appointment, you should go to it when your appointment time comes around, you should be completely honest about what you are experiencing, such as the paranoia, and the drinking and about your family background of mental illness so that the doctor can have a full understanding of what is happening to you, and you should comply with the treatment program he or she recommends. If you are unimpressed with Effexor, then tell the doctor that, so alternative medicines can be tried. You would also do well to stop all drinking of alcohol and any other recreational drugs you might be indulging in.
It's a lot to do, I know, but it doesn't seem that things are going to get better on their own. It looks like you will need to gather the strength to take action if you want things to get better for you. And things can get better with the right sort of treatments (medications, therapy, support, etc.). Not that your life will become perfect, by any means, but things can get a lot better than they are now. Good luck.
Therapists are Standing By to Treat Your Depression, Anxiety or Other Mental Health Needs
Ad
More "Ask Dr. Dombeck" View Columnists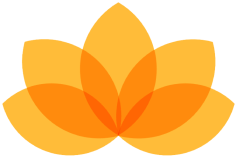 Myndfulness App
Designed to Help You Feel Better Daily
Download Now For Free
Ad