Counter-Transference Issues?
Question:
I am in psychotherapy for a few weeks now. My age is 28 ad I'm a male, my therapist is a female just a few years older than me I guess and in training. The problem is as follows: When we started (the first three or four sessions) I talked most of the the time and she just sit still and listen. At some time during a session I remembered looking at her legs and shoes just because it was kind of in my face when she crossed them and they looked elegant, our interpersonal distance is quite small. I never, or maybe once looked at her breasts. I never felt aroused or anything but I am always a bit tensed. When we advanced in therapy I started to notice that she showed certain body language that could be classified as seductive or maybe as general interest. The most shocking one for me is that I caught her several times looking at my crotch real quickly during multiple sessions. Other signs were that she crossed and uncrossed her legs really weird, slamming both feet on the floor and then crossing them again. The way she does it is really strange if you could see it. Then she showed some other general flirting signals like foot pointing towards me, twisting her foot in circles, showing her wrists etc. She doesn't wear her glasses anymore and one time she wanted to meet me late in the evening because of a meeting. It seemed that she did her best to look extra good that day. We are both attractive, girls approach me a lot and I get many compliments on my looks (although I have serious issues with my confidence to take advantage of it), and she is also really beautiful. The situation is confusing me, is she trying the make me feel at ease, or are there just adult feelings involved. I know about transference but I really don't crave interest. I don't have any disorder according to the tests but just some life phase issues. I am hesitant to ask her because I don't want to make a fool out of myself when I am wrong and I am a bit curious about this game. What is most likely going on here in your view? Thanks of the insight. Regards, Pat
This Disclaimer applies to the Answer Below
Dr. Dombeck responds to questions about psychotherapy and mental health problems, from the perspective of his training in clinical psychology.
Dr. Dombeck intends his responses to provide general educational information to the readership of this website; answers should not be understood to be specific advice intended for any particular individual(s).
Questions submitted to this column are not guaranteed to receive responses.
No correspondence takes place.
No ongoing relationship of any sort (including but not limited to any form of professional relationship) is implied or offered by Dr. Dombeck to people submitting questions.
Dr. Dombeck, Mental Help Net and CenterSite, LLC make no warranties, express or implied, about the information presented in this column. Dr. Dombeck and Mental Help Net disclaim any and all merchantability or warranty of fitness for a particular purpose or liability in connection with the use or misuse of this service.
Always consult with your psychotherapist, physician, or psychiatrist first before changing any aspect of your treatment regimen. Do not stop your medication or change the dose of your medication without first consulting with your physician.
Answer:
Psychotherapy involves the creation of a one-sided intimate relationship. You share everything you care to, while your therapist shares relatively little. The idea is to step out of the normal social convention of reciprocity so as to keep the focus on you. An effect of doing this is that the therapist remains something of an enigma to the client. If the client's issues have to do with interpersonal relatedness, some of those issues should hopefully leak out into the therapy relationship. In other words, your ideas about what is happening in the therapy relationship may cast light on your issues. You present yourself as a young man with confidence issues regarding the seduction and romantic relationship formation process, and it makes perfect sense in this light that the space between you and your therapist would fill up with unresolved sexual tension. This potentially useful tension would not have happened if you had not found yourself with an attractive woman therapist, so count your blessings.
You are asking whether this sexual tension you are feeling but don't feel comfortable with is reciprocated by your therapist; whether she actually wants you. In fact, you have titled your question "counter transference" which would suggest that you believe she has fallen in love/lust with you, rather than the other way around. In phrasing the question this way, you're pushing responsibility for the tension on to your therapist and away from yourself. I would suggest to you that this defeats the purpose of being in therapy and of feeling the feelings you are feeling.
This sexual tension is your sexual tension, and you might do well to own it. You don't have to act on it in any way, but you would do well to own it and take responsibility for it and see it as a reflection of what you (the wholistic you encompassing your body and mind) desire. This tension is telling you something about what you want. A feature of being un-confident is that you tend to worry too much about what other people are thinking and wanting, and not enough about what you yourself want. Here is a clear enough signal about what you want. You're ambivalent about it, for sure. You aren't sure you want it to be. But note that though you locate the origin of the tension in how this woman is acting towards you, you are also paying very careful attention to where she is looking (e.g., at your crotch), that you are looking yourself (at her breasts), and that you are noticing all manner of things about how she is sitting and dressing, etc. that someone who was not interested would not bother to pick up on. Here is you managing to not notice that you desire this woman. It must feel very uncomfortable for you to own your own lust.
Awareness is a good thing, but impulsive actions, not so much. It seems to me, from my removed position, that you can use this therapy to gain in awareness by taking ownership of your own desire; by learning to feel comfortable with wanting someone in that way. That doesn't mean that you need to sleep with your therapist. In fact, that would be a bad idea. Professional organizations are fairly united in viewing therapist/patient relationships as undesirable outcomes because of the power differential that is inherently in them. It is easy for a therapist to take advantage of his or her patients (who are often vulnerable and looking for comfort) and when this happens, the patients tend to get hurt. Romantic and/or sexual relationships are best when between peers, and patients and therapists can never really be peers. Instead of fantasizing about your therapist, use the knowledge you gain from owning your own lust and let it take flower in a peer relationship; with some woman who you want and who actually is available to you.
Therapists are Standing By to Treat Your Depression, Anxiety or Other Mental Health Needs
Ad
You wonder if your therapist has the hots for you. She might, in fact. Or maybe you are just so horny for her that you're reading your own lust into her every action. Or maybe a little of both. If she is doing her job as a therapist she'll keep her own feelings under control (whatever they may be) and work to keep you focused on your own experience.
It is okay for you to raise the subject of your attraction to your therapist with your therapist, by the way. I'm not sure how she'll react (whether she'll share her own feelings on the subject or not), but a good outcome would be to take the tension out of the room through the process of acknowledging it. Doing so might make you more able to discuss the tension in a productive way which, again, might serve to help you become more confident with women in general. Just keep in mind that this is your therapy, about you, and that if you do talk about sexuality and sexual feelings, it should be in order to help you come to better terms with these feelings, and not as a way to get into your therapist's pants (or skirt).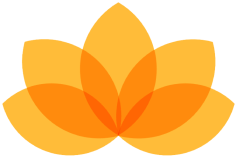 Myndfulness App
Designed to Help You Feel Better Daily
Download Now For Free
Ad