Question:
I don't understand something. Crying is a behavior, and we're all supposed to control our behavior. But I can't control my crying. It's a terrible problem at work! especially when I feel like my supervisor is attacking me. I'm afraid it will get me fired. Why can't i control it? I take medication for depression and have had therapy. But I can't get over this problem. It destroys my self-respect. Any advice?
This Disclaimer applies to the Answer Below
Dr. Dombeck responds to questions about psychotherapy and mental health problems, from the perspective of his training in clinical psychology.
Dr. Dombeck intends his responses to provide general educational information to the readership of this website; answers should not be understood to be specific advice intended for any particular individual(s).
Questions submitted to this column are not guaranteed to receive responses.
No correspondence takes place.
No ongoing relationship of any sort (including but not limited to any form of professional relationship) is implied or offered by Dr. Dombeck to people submitting questions.
Dr. Dombeck, Mental Help Net and CenterSite, LLC make no warranties, express or implied, about the information presented in this column. Dr. Dombeck and Mental Help Net disclaim any and all merchantability or warranty of fitness for a particular purpose or liability in connection with the use or misuse of this service.
Always consult with your psychotherapist, physician, or psychiatrist first before changing any aspect of your treatment regimen. Do not stop your medication or change the dose of your medication without first consulting with your physician.
Answer:
Different people express their emotions differently. At one extreme, some people hold their emotions inside themselves and have trouble getting them out. At the other extreme, some people just can't hold their emotions inside too well and end up sharing them with others. Why a given person will cope with emotions in a particular way is complex and not totally well understood. It is known, however, that there are genetic (biological) individual differences in people's temperaments that hard-wire them to be more or less emotionally volatile. In fact, the largest amount of variance in personality differences is explained by a factor called "neuroticism" which has to do with precisely the sort of differences in emotional volatility that I was just referring too.
In addition to the contribution of biology, people learn how to cope by learning from others around them, particularly from those people who have raised you. If your parents were volatile in how they managed stressful situations, chances are good that you'll be that way too (and vice-versa).
The disposition to cry a lot is also influenced by various conditions that a person might have. Your depression is certainly going to make it more likely that you will be predisposed to cry easily. That is just in the nature of depression.
I say all of this to let you know that to some extent there may be good reasons (quite beyond your easy control) for why you cry easily. Knowing this may make it easier for you to accept yourself and how you uniquely cope with your distress.
Therapists are Standing By to Treat Your Depression, Anxiety or Other Mental Health Needs
Ad
Although you won't hear me dispute the fact that crying in public is not a terribly socially desirable thing to do in our overly-masculine society (unless you've got a good excuse like a death in the family or a terminal illness), it is not the end of the world either, and it is not something that you need to hold yourself to. By buying into the idea that you are supposed to control this crying behavior, you judge yourself a failure each and every time you cry, placing a large and unnecessary burden on yourself in the process. If you were able to dodge this self-judgment; to not make yourself a failure when you cry, you might actually just get the crying done and then go on with your business. If anyone was to question you, you might think to yourself, "what's their problem?", instead of making their problem your own. Working towards self-acceptance of your crying may be an important step in getting a handle on the problem. It's simply not a problem if you don't take it too seriously. Seeing your doctor about the crying and how the depression may be playing into it may also be a prudent course of action.
More "Ask Dr. Dombeck" View Columnists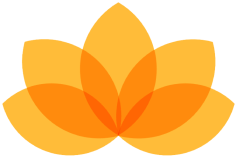 Myndfulness App
Designed to Help You Feel Better Daily
Download Now For Free
Ad