Question:
I have been in a serious, commited lesbian relationship for almost 7 years. We are domestic partners and talk about getting married when that's legalized. I think we are experiencing "lesbian bed death". I cannot remember the last time we made love. I have tried to make advances and suggestions, but after alot of rejection, I feel insecure now. In the past, she has said that she doesn't feel sexy because she is fat, and she doesn't like it when I call her "sexy". I think she's beautiful the way she is. She is older than me by 14 years. She does not think we have a problem, and I used to agree, but I'm realizing that my sexual fantasy life is so huge, that I must be suppressing my sexual urges in our relationship. So, how do I let her know that we do have an "issue" when I have been so complacent in the past. We have been to therapy together for a different problem, but she felt resentful(it was I who brought up the problem). How do I broach this without totally freaking her out? Until then, I just live in my little fantasy world.
This Disclaimer applies to the Answer Below
'Anne' is the pseudonym for the individual who writes this relationship advice column.
'Anne' bases her responses on her personal experiences and not on professional training or study. She does not represent herself to be a psychologist, therapist, counselor or professional helper of any sort. Her responses are offered from the perspective of a friend or mentor only.
Anne intends her responses to provide general information to the readership of this website; answers should not be understood to be specific advice intended for any particular individual(s).
Questions submitted to this column are not guaranteed to receive responses.
No correspondence takes place.
No ongoing relationship of any sort (including but not limited to any form of professional relationship) is implied or offered by 'Anne' to people submitting questions.
'Anne', Mental Help Net and CenterSite, LLC make no warranties, express or implied, about the information presented in this column. 'Anne' and Mental Help Net disclaim any and all merchantability or warranty of fitness for a particular purpose or liability in connection with the use or misuse of this service.
Always consult with your psychotherapist, physician, or psychiatrist first before changing any aspect of your treatment regimen. Do not stop your medication or change the dose of your medication without first consulting with your physician.
Answer:
You've got a fairly conventional relationship problem happening here, and not anything that is especially 'lesbian' in nature. Your stable relationship has become brittle, because, under the surface, you've been changing at uneven rates. You are recognizing that you've got sexual needs that are going unfulfilled and the frustration of sublimating those needs is getting difficult. Your partner, on the other hand, seems to have gotten into a rigid and/or depressive mindset and doesn't want to hear about it. I get a lot of letters from people with this relationship pattern (where one partner wants and needs some sort of change, and the other refuses to recognize that this is the case). Just count your blessings that you are getting along well while this is all unfolding and that there is no abuse involved along with the refusal to engage.
Unfortunately, in my experience, these sorts of things don't get better on their own without dialog. More or less you either have to decide that you'll put up with her freezing you out, which is a sort of passive response, or challenge her in some (hopefully civil but assertive) way. If you don't get movement, you'll have to then decide what you can live with, and separate if you find that you can't live with what is offered. This has nothing to do with the love you may feel for each other, and everything to do with simple compatibility, which, in the end, ends up counting for a whole lot.
I think you need to find a way to confront your partner and share with her your frustration. You will want to be very gentle with her, and very supportive, but you can't back away (for too long) from your desires. You can't let her tell you, for instance, that you'll talk about it later in some indefinite way. You have to insist that she react and respond to your needs in some meaningful way. You will want to communicate also a message of love and affection, and maybe even humor here. You want these things from her becuase you love her and want to share these things with her. You will want to get her talking about what she wants and needs. You don't understand her motivations for holding back from you, and you will need to understand them if you are to respect and accept her needs. The two of you will need to come to some compromise that you can both live with, if that is possible. I do recommend couples counseling for you both, if only becuase this seems to be a charged issue, and a good counselor is skillful at helping couples to engage in a safe manner. This is a crisis for your relationship, yes, but perhaps it is also an opportunity for you two to grow closer in love and intimacy.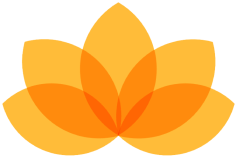 Myndfulness App
Designed to Help You Feel Better Daily
Download Now For Free
Ad