Furious That My Therapist Didn't Warn Me About Erotic Transference
Question:
Dearest Doctor, I am in CBT for (severe) PTSD. It has been about 6 months now. The reason I write to you today is that I would like your help in dealing with this anger I have building with regard to the mental health profession. A bit of background may be helpful I am a 37 y/o femme. I was raised by the worst kind of parents and left for neglect by a sadist who in turn did whatever he wanted to me for 4 of the very crucial formative years of my life. Just imagine the worst kinds of horror a child can endure and still be alive, and you've got a good handle on what I experienced. I am striving and winning and getting my power back with the help of the good doctors at the university outpatient clinic Drug therapy, as in Gabapentin, Wellbutrin, Zoloft, plus the CBT therapy for the PTSD. Along with the PTSD, I also have Major Depressive Disorder, Social Phobia, Eating disorder, Dissociative Disorder, Depersonalization Disorder, very high anxiety, and my favorite thing in the world is fantasizing about my death, destruction and early demise (high suicidal ideation, not suicidal though). Well, as hell would have it I have fallen furiously in love with my therapist to the point of shear and utter agony. We are just now starting to work at it as of last week. What angers me to no end, is that I wish someone would have warned me about this erotic transference business, so I could have been a little more prepared for this going from the frying pan into the fire tactic. I mean, this is like the cure being (almost) worse than the disease! I have been doing a LOT of research into transference and it seems to me that I have all of the earmarks of a person who would fall hard for her therapist and consequently have to endure this torture. Am I correct in feeling a bit tricked by all this? I mean the Whole process has kinda been like one hall of mirrors after the other. Thanks, Devorah. PS I'm in it for the duration regardless.
This Disclaimer applies to the Answer Below
Dr. Dombeck responds to questions about psychotherapy and mental health problems, from the perspective of his training in clinical psychology.
Dr. Dombeck intends his responses to provide general educational information to the readership of this website; answers should not be understood to be specific advice intended for any particular individual(s).
Questions submitted to this column are not guaranteed to receive responses.
No correspondence takes place.
No ongoing relationship of any sort (including but not limited to any form of professional relationship) is implied or offered by Dr. Dombeck to people submitting questions.
Dr. Dombeck, Mental Help Net and CenterSite, LLC make no warranties, express or implied, about the information presented in this column. Dr. Dombeck and Mental Help Net disclaim any and all merchantability or warranty of fitness for a particular purpose or liability in connection with the use or misuse of this service.
Always consult with your psychotherapist, physician, or psychiatrist first before changing any aspect of your treatment regimen. Do not stop your medication or change the dose of your medication without first consulting with your physician.
Answer:
Many people don't realize what psychotherapy involves at the outset of their participation in therapy. Therapy is often portrayed as a place where you basically are supported by your therapist, and that can happen, but if the therapist is good and it is appropriate for you to do emotional work, you're going to be asked to do emotional work. That work can be painful, and sometimes it can feel like doing the work is harder than just enduring the problems that have driven you into therapy. A good therapist will spend a good part of the first or second session going through a process called informed consent, during which the nature of the therapy setting and some of the risks of participating in therapy are explained. However, it is one thing to talk about these things and another to experience them emotionally. Despite the best informed consent, it is not always possible to know what you're getting into until your in it.
I'm trying to think if I've ever seen a therapist's informed consent paperwork which described the possibility of erotic transference (or simply developing a crush on your therapist), and I'm drawing a blank. Certainly in my limited experience this is not the sort of thing I've been encouraged to warn patients about. Most of the time it is a non-issue, for one thing. For another thing, when it does occur, it is not necessarily a bad thing from the therapist's point of view. Let me explain this a little because this is not because the therapist is trying to be cruel. When you develop a crush or a transference on your therapist what you are doing is acting out a wish or fantasy about a perfect love and what that might be like. This is good because that fantasy then becomes available for therapeutic discussion and the hungers that drive the crush can be talked about and potentially defused or redirected in a more conscious and able-to-be-satisfied manner.
Though I don't think that a therapy patient who is forewarned about the possibility that they might fall in love with their therapist will necessarily be able to stop the process from happening or make it less painful when it does occur, on reflection I do think that it is a good idea for therapists to warn their new patients about this possibility as part of their informed consent process. It is always good to give informed consent.
You probably already know this intellectually at least, but it is worth discussing anyway. A therapist only appears to be an ideal lover. This is because of how the therapist does her job by focusing all of her attention towards her patient without disclosing any of her own personal difficulties. The effect is for the therapist to take on the aura of a good nurturing parent, and who wouldn't fall in love with such a loving presence?
Therapists are Standing By to Treat Your Depression, Anxiety or Other Mental Health Needs
Ad
I want to emphasize that the purpose of this nurturing therapeutic energy and presence is not to deceive anyone or seduce them but simply to facilitate the therapy process. The same nurturing behavior that causes the risk of a crush also helps people to relax their guard and allow themselves to talk about what is bothering them, confident that they will be taken seriously and that their safety will be respected and preserved. It is probably not possible to facilitate the one without risking the other.
I get it that you are angry at your therapist and at the therapy profession for not warning you better. I can empathize with the agony of an unrequited crush/love/transference. I also think that blaming your therapist is only half of what has happened here. The feelings that are happening are your feelings. They were not put into your head and heart by your therapist, but rather occurred spontaneously as you got to know your therapist. To deny your role in this crush occurring is to only see half the story. It would suggest to me that you are seeing yourself at the mercy of external forces you cannot control (which fits actually quite well with your abuse history). Though the crush is painful, it also provides a vehicle for you to explore this feeling of being a victim of external forces, which itself may be a transference. It was the case in your past, but it is not the case now with your therapist. Part of the learning that maybe needs to occur is to help you learn how you are actually able to influence your situation; that you aren't as passive as you may think you are.
To summarize, my advice is to look for what the crush/transference can help you to learn about yourself rather than to focus on how much it hurts. Think of it maybe as a growing pain. I hope this response is helpful to you, and wish you good luck in finding your way through this painful circumstance you're in.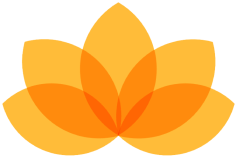 Myndfulness App
Designed to Help You Feel Better Daily
Download Now For Free
Ad