Married To A Control Freak
Question:
I am married to a control freak. I am a homemaker. My husband won't allow me to use the clothes dryer or our food-freezer or hot water to wash clothes in. He won't allow our children to take baths—just showers. But, he has a pond in our back yard and thinks nothing of weekly filling it up with 45 minutes of water running from a hose. As a child, I really enjoyed taking baths over a shower and so does my son. I have skipped taking a shower, so that I could "justify" my son being able to take a bath. I LOVE to garden, but just last week he threw a tantrum when I put mulch down around the yard. He was angry for my not calling him at work to talk about where it would go. When he comes home he has to cook his own meals, because he doesn't like what I make. The entire family must go to bed at 9:00p.m to 10:00p.m He says that any noise in the house when he is trying to sleep keeps him awake. So, everyone must go to bed by the time he does. The list goes on and on. If I had $25,000.00 I would leave him in a heartbeat. I love the man, I just can't live with him. My husband can be a very kind man. He refuses counseling though. We've tried 3 times. Our children are in elementary school. I know they are at school all day, but I am a committed homemaker who has no interest in getting a job. I enjoy the home and am old fashioned. So, I cannot seem to support myself financially and be Miss Career Woman in order to leave. I don't want my kids coming home to an empty house. And yes, I am scared too. I am in a horrible Catch-22. But, matters are worse than the little information I can give here. I am starting to "fall in love" with another man. A friend whom I don't see that often. But when I do see him, we talk and talk and I feel like love is pumping through my heart again. I can clearly see how affairs begin. I doubt I would cross the line, however, because people only get hurt when either party is married. I can't help praying however that something would happen that would bring us together. What can I do — for me and not put my children through another divorce? Thank you.
This Disclaimer applies to the Answer Below
'Anne' is the pseudonym for the individual who writes this relationship advice column.
'Anne' bases her responses on her personal experiences and not on professional training or study. She does not represent herself to be a psychologist, therapist, counselor or professional helper of any sort. Her responses are offered from the perspective of a friend or mentor only.
Anne intends her responses to provide general information to the readership of this website; answers should not be understood to be specific advice intended for any particular individual(s).
Questions submitted to this column are not guaranteed to receive responses.
No correspondence takes place.
No ongoing relationship of any sort (including but not limited to any form of professional relationship) is implied or offered by 'Anne' to people submitting questions.
'Anne', Mental Help Net and CenterSite, LLC make no warranties, express or implied, about the information presented in this column. 'Anne' and Mental Help Net disclaim any and all merchantability or warranty of fitness for a particular purpose or liability in connection with the use or misuse of this service.
Always consult with your psychotherapist, physician, or psychiatrist first before changing any aspect of your treatment regimen. Do not stop your medication or change the dose of your medication without first consulting with your physician.
Answer:
Life is a tough thing and sometimes you need to make choices. You've got choices in front of you but you seem to be paralyzed. You're living with a maniac who has hemmed you into a corner where you can't do anything right at all. You're upset about this (which is the healthy response), but unwilling to do anything about it (so it would seem) because you are afraid to leave the comfort of your homemaker role. In a more ideal world, your husband would not be insane and you could be a homemaker and everyone would be happy. But your husband is insane, and you are unhappy, and you are not going to get happier so long as you continue to submit to his insanity. If you want the freedom to act on your own will, you'll need to stand up to this man. You may also need to go out and get a job, leaving your homemaker role behind you. You may even need to leave him. He is not likely to support any of your efforts to have increased autonomy, however. Rather, he will probably view you as treasonous. You've got very tough choices and you will both win and loose whatever you do. At the end of the day, you'll need to choose a path that you can live with most comfortably. Please seek out counseling on this matter, either through friends, relatives, clergy, professional therapist, or battered women's shelter (seriously! – your husband's actions are abusive and you are practically a battered woman). Counseling might help you to sort out your options and to have the support to make the changes you need to make. Good Luck, – Anne
More "Ask Anne" View Columnists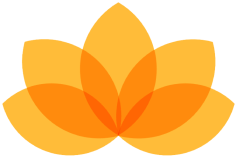 Myndfulness App
Designed to Help You Feel Better Daily
Download Now For Free
Ad