Should I Give Up On This Marriage?
Question:
Dear Dr. Schwartz:

My husband was dignoised with Bipolar disorder in October and since then he has been prescribed Lamatil and Welbutrin for his depression and constant mood swings. So far it has been working but only to an extent.

First, I need to fill you in on our situation. I work at the least 50 hours a week, and he stays home with our 19 month old baby and then I have two boys from a previous marriage, ages 11 and 9. Over the course of our relationship, he has been violent with me resulting in physical as well as mental abuse towards me. However, since he has been taking his prescribed medication, his abuse has almost stopped. I say almost because on certain occasions he has yelled at me by name calling, and on two occasions he has forcebly touched me. Last night we were lying in bed and he was wanting to engage in sexual activity. I had taken sleeping pills to sleep because of the constant stress I am under of being the sole provider for our family. I was tired and asked that he let me sleep tonight and I would be more than willing to do something tomorrow night. This turned into one of his episodes where he started lashing at me about everything I have done wrong in my past as well as cutting me down by saying I am a horrible mother to our son and my two other sons. This probably went on for hours. After he went on and on for hours he told me that he doesn't want to be with me anymore and that I should look into getting divorce papers set up so he can sign them today! I just wanted to sleep because I was tired. He also told me that he wants sole custody of our son because he doesn't want him to be raised in daycare and that I would not be a good enough mom to him because I work everyday.

What am I to do? I have read many articles about Bipolar Disorder and it only tells me to be supportive and not to do anything that will encourage his episodes. Well, how am I susposed to do that when he wants nothing to do with me? I don't want my marriage to end. It has been a long and hard road for us, but for the most part of this struggle the last few months he has been on medication I have remained happy for the most part. I am torn. I don't want to lose my son or my husband over this and I don't know what to say or do that will make this whole thing better. I also have no family support because of his past episodes my family will not have anything to do with me.

Therapists are Standing By to Treat Your Depression, Anxiety or Other Mental Health Needs

Ad

I am a hard worker and I do get tired very often, but I feel that between work, children and my husband I am exhausted. Please give me some advice because I don't know where to turn and I just want someone who will listen to me. Further, this is such a personal matter that I don't want to involve my co-workers in my personal affairs. Thank you in advance for any advice you can give me, and feel free to contact me at [email protected]. I would really really appreciate it.
This Disclaimer applies to the Answer Below
Dr. Schwartz responds to questions about psychotherapy and mental health problems, from the perspective of his training in clinical psychology.
Dr. Schwartz intends his responses to provide general educational information to the readership of this website; answers should not be understood to be specific advice intended for any particular individual(s).
Questions submitted to this column are not guaranteed to receive responses.
No correspondence takes place.
No ongoing relationship of any sort (including but not limited to any form of professional relationship) is implied or offered by Dr. Schwartz to people submitting questions.
Dr. Schwartz, Mental Help Net and CenterSite, LLC make no warranties, express or implied, about the information presented in this column. Dr. Schwartz and Mental Help Net disclaim any and all merchantability or warranty of fitness for a particular purpose or liability in connection with the use or misuse of this service.
Always consult with your psychotherapist, physician, or psychiatrist first before changing any aspect of your treatment regimen. Do not stop your medication or change the dose of your medication without first consulting with your physician.
Answer:
It is a very encouraging fact that your husband is responding well to his medications and is better able to control his impulses. One of the many things that psychiatrists do when treating patients with Bipolar Disorder is to meet with family members in order to help them understand the illness and learn how to cope with the illness. I think it might be a good idea for you and your husband to meet with his Doctor, as a couple, so that you could work on the best ways of handling some of these issues.
Your husband also needs to learn about his illness and how to handle his emotions when he is upset about something. For instance, it seems that he is not happy with the amount of time you spend at work. Even though it might be necessary for you to work that much in order to support the family does not mean that he is not allowed to be upset about it. It seems he misses you and may feel he does not get enough time, attention and love from you. Well, Okay, nothing wrong with those thoughts and feelings. His problem is that when he expresses his anger he loses control of himself.
What to do about this?
In addition to a couple of joint therapy sessions with the Doctor he could benefit very greatly from cognitive behavioral therapy. I know someone on a personal and not a professional level who has Bipolar Disorder but went for CBT, along with his medication, and learned how to live and function so well that the doctor was able to reduce his medications. He is truly living a happy and well adjusted life because he understands his illness, uses what he learned from CBT and adjusts himself to those situations that can upset anyone.
For your self:
Of course you are under enormous stress because you have to be the sole supporter of the family. However, I do not think that sleeping pills are the way to go. Instead I want to recommend that you see someone for psychotherapy and that you talk to your Doctor about the possibility of anti depressant medications that might just help you learn how to reduce your stress and sleep better.
Along these lines I believe it would be a good thing for you to learn meditation and yoga to help reduce stress.
One more thing: I understand that you are exhausted by all the hours of work. However, it is really important that you have liesure time so that you can relax, get away from stress and have time to enjoy being a wife and mother. One of those enjoyments has to do with a satisfying sexual relationship with him. In other words, the sexual part of the marriage is not just for your husband but for you, as well and as I am sure you know.
Finally:
I want to invite you to join our new community at Mental Help Net where you can post about the issues of living with someone who has a Bipolar disorder and receive support.
Best of Luck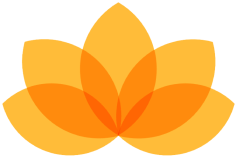 Myndfulness App
Designed to Help You Feel Better Daily
Download Now For Free
Ad