Spitting Four Year Old Boy
Question:
Hi! I have a four year old that spits and acts out violently (slapping, pushing) at other children, including his pre-school classmates and six year old sister. He spat at his teacher the other day! It embarreses me and makes me very angry! We have tried taking away his toys, time out and even spanking him, but this has not deterred him.

He is small for his age and, to make matters worse he plays with the class bully. I have tried to talk him into getting other friends, but he seems hooked on this boy. The other boy's parents have been divorced recently and does not seem interested in their child's well-being.

I thought that if we put our heads together we might find a solution, but now I'm on my own in this battle. Please help!
This Disclaimer applies to the Answer Below
Dr. Schwartz responds to questions about psychotherapy and mental health problems, from the perspective of his training in clinical psychology.
Dr. Schwartz intends his responses to provide general educational information to the readership of this website; answers should not be understood to be specific advice intended for any particular individual(s).
Questions submitted to this column are not guaranteed to receive responses.
No correspondence takes place.
No ongoing relationship of any sort (including but not limited to any form of professional relationship) is implied or offered by Dr. Schwartz to people submitting questions.
Dr. Schwartz, Mental Help Net and CenterSite, LLC make no warranties, express or implied, about the information presented in this column. Dr. Schwartz and Mental Help Net disclaim any and all merchantability or warranty of fitness for a particular purpose or liability in connection with the use or misuse of this service.
Always consult with your psychotherapist, physician, or psychiatrist first before changing any aspect of your treatment regimen. Do not stop your medication or change the dose of your medication without first consulting with your physician.
Answer:
One of the ways that children learn is by the role modelling we do for them in our daily interactions. Therefore, spanking you son is a good way to teach him that spitting, slapping and pushing are good. In other words, they learn less from what we tell them but more from the ways we behave. So, it would be a good idea to stop spanking him. It will only make things worse.
In addition, he is only four years old. Talking to him about finding other friend will not succeed because he is not at a cognitive level to really understand what it is you want and why you want it. Lets look elsewhere for alternative explanations and behaviors.
When a young child starts to act out in the ways you have described, it is indicative of something that is wrong. Because small children do not yet have the cognitive abilities or words to talk about what is wrong they act out. What might be wrong?
I have no idea of what might be wrong but I can suggest some possible ideas. For example, you need to ask yourself how things are at home? Are you and your husband arguing a lot. Is his six year old sister teasing him when you do not see? Do you give his sister preferential treatment over him?
Therapists are Standing By to Treat Your Depression, Anxiety or Other Mental Health Needs
Ad
What else is happening at school? Why is a four year old child allowed to be a bully. Perhaps your child needs to be in a different school. Actually, I assume this is a preschool environment. Is it crowded? Do the children get individual treatment from the teachers? Remember, these children are very, very young. He could be frightened by the class bully and using the only way he knows to handle his fear of this boy.
When you take him to school, does he cry, does he show separation anxiety. Is he angry when you pick him up after school?
This is not a full list but I hope you see where I am pointing you. These are things you can remedy. In my opinion, you are being critical of your son and embarrassed by his behavior but you are not asking about the bully and the effect he is having on others.
If you do things to change the environment he is in, with regard to the things I have listed here, and nothing improves, you may need to have him seen by a pediatric psychologist to evaluate him for possible ADHD.
However, my "gut feeling" is that the problem lies outside of him and in the things that are happening around him and scaring him, ie: class bully, crowded class, separation anxiety, etc.
Good Luck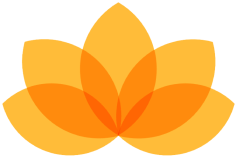 Myndfulness App
Designed to Help You Feel Better Daily
Download Now For Free
Ad