Want To Make Love With My Therapist
Question:
After reading your article that I have just experienced transference for the first time in my six years of therapy. I'm embarrassed, humiliated, and afraid to continue in therapy. How do I go back to my therapist after I've told that I wants to be his "favorite" AND how I would like to make love to him. As I was leaving his office I glanced back and saw him smile, and drop his head. What's with that? Was it that funny?
This Disclaimer applies to the Answer Below
Dr. Dombeck responds to questions about psychotherapy and mental health problems, from the perspective of his training in clinical psychology.
Dr. Dombeck intends his responses to provide general educational information to the readership of this website; answers should not be understood to be specific advice intended for any particular individual(s).
Questions submitted to this column are not guaranteed to receive responses.
No correspondence takes place.
No ongoing relationship of any sort (including but not limited to any form of professional relationship) is implied or offered by Dr. Dombeck to people submitting questions.
Dr. Dombeck, Mental Help Net and CenterSite, LLC make no warranties, express or implied, about the information presented in this column. Dr. Dombeck and Mental Help Net disclaim any and all merchantability or warranty of fitness for a particular purpose or liability in connection with the use or misuse of this service.
Always consult with your psychotherapist, physician, or psychiatrist first before changing any aspect of your treatment regimen. Do not stop your medication or change the dose of your medication without first consulting with your physician.
Answer:
It is normal that you would feel pretty embarrassed under the circumstances. You've communicated so vulnerably with your therapist, telling him your inner feelings in a transparent and brave manner. Now, in the light of the next day, perhaps you are feeling foolish. If this is the case, please don't panic and don't feel that you need to be embarrassed. This is a normal sort of thing you're dealing with. It is easy to fall in love with a therapist: he or she is usually attentive and caring and kind and fully willing to give you all the attention you need (during your appointments). This is a kind of ideal situation where there is no need for reciprocity on your part; it takes on the trappings of the 'perfect love' from many patients' perspective, as they only wish their actual lovers (present or past) could be so attentive. So – it is normal enough to fall for this sort of situation.
As for your therapist's smile at the end of your last session; that could mean many things. My guess is that it reflects a combination of feeling a little flattered, and at the same time understanding the impossibility of the request: your therapist is bound by law and by ethics to not reciprocate if he does have similar feelings for you. More likely, however, he doesn't feel nearly as strongly about you as you do for him. This isn't because he is a monster or unpassionate or anything like that. It is because this is the lopsided nature of therapy at work; he has a life outside the therapy room and it doesn't include any of his patients. However, patients don't get to know about that life. He may have smiled because he remembers falling in love with his own therapist at one point (it's a pretty classic thing to do), or simply because it is such a textbook thing to have happen, and therefore kind of amazing and amusing to watch take place.
Embarrassment is a type of self-awareness, only it is not the type that will help you. Becoming embarrassed means that you have become aware of yourself as a social object (as though you are looking at yourself from the outside perspective of another person) and that you are judgeing yourself to have acted without grace. But consider this. Therapy is private for a reason. That reason is so that you have the freedom to act "without grace" at times without being judged. And consider this too: you have learned something about yourself in this action of falling for your therapist. You have learned what it is that you are seeking, not in an intellectual way, but in a physical and emotional and very real way. It is the very physical and painful aspect of this experience that is being enacted now that makes it valuable. Intellectual knowledge is important too, but it doesn't motivate. You cannot have this state you are seeking with your therapist, but you now can recognize what you want, and you now have the power (and perhaps the motivation) to go out into the world and seek it there. When and if you find it, you'll be able to recognize it when you see it (because it will feel the same as you do now). This may seem like a trivial or cruel thing, but it is not. This set of feelings you are right now; this is a part of your self-knowledge, and it is revealing (in the manner all transferences do) wishes and longings. If you can stop beating yourself over the head for a while, you can use that self-knowledge as a guide to improve your life.
My recommendation for anyone in your sitaution would be roughly the same. Pay attention to how you are feeling, stop judging it (for there is nothing to be ashamed of which comes from a truly loving place) and instead, record it as best you can. Go back to your therapist's office and continue your therapy for a while, using the opportunity to process this new knowledge. Assuming your therapist is any good, he will have recognized what has occurred for what it is (a crush based on the unique circumstances of therapy, revealing your desire for an attentive caring lover, or something to that effect). He will not take offence, or judge you; but instead will help you as best he can to make use of what has occurred to better your life.
Therapists are Standing By to Treat Your Depression, Anxiety or Other Mental Health Needs
Ad
More "Ask Dr. Dombeck" View Columnists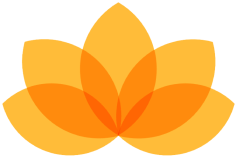 Myndfulness App
Designed to Help You Feel Better Daily
Download Now For Free
Ad