Family and Friendships.
People are social creatures who usually need the comfort and support of healthy relationships with other people before they can feel truly good about themselves. Forming and maintaining healthy relationships is easy for some people to accomplish, but other people find it a perilously difficult task. Some people have specific difficulties forming particular kinds of relationships. They may have good friendships, but be uncomfortable in a dating or romantic setting. They may have had a difficult family life while growing up, but have been able to marry well. Other people have a difficult social time all around, with a difficult family life, few friends and no prospects for satisfying adult relationships. Consider the following questions to determine if your issues have something to do with your social life:
Are you lonely?
Are you shy?
Do you get along with family members or are family gatherings sources of stress and pain?
Are there specific family members or friends who are difficult to be with?
Would you like to resolve any issues with family members or friends?
How close are you with your family and friends? Would you like to be closer?
Would you like to be less dependent on family because being with them isn't good for you?
Do you have at least one or two close friends (not your family) who are supportive of you?
Is it hard for you to meet people (friends, romantic partners, etc.)
Do you have a lover or romantic partner?
Are you feeling you would like some or more romance, intimacy and/or sexual involvement in your life?
Jobs, Careers and Meaningful Activities.
In addition to having a healthy social life, most people feel the need to engage themselves in productive and meaningful work. Sometimes this work is performed in exchange for money (as when someone writes a book, cooks a meal, cuts grass or performs other labor or services to benefit someone), sometimes it is performed for love (as when a mother or father spends time parenting their children), and sometimes it is performed simply as a means of doing something useful to benefit their community (such as when a retiree volunteers at the library). Though work may be performed for money, there are often other important payoffs that people engaged in such work get in addition to money (such as a teacher's satisfaction at seeing a child learn). Some people are lucky to find work and meaningful activities that fit their personality and interests, while others end up feeling trapped in careers that don't seem to suit them. Still others would like to work, but can't find any that lasts. Most everyone has to deal with intense work pressure to perform. Consider the following questions to help you determine whether your work or committed activity life is part of your problem:
Are you happy and satisfied with your work or career? If not, what is wrong with what you do?
Is there anything you would like to change about your job, career direction, or other activity? Would you like to explore other options?
Whether or not you work, do you pursue any other meaningful activities that help you feel like you're doing something useful or fun (such as involvement in: a senior center, school, volunteer work, a club, an active hobby, a sport)? Would becoming so involved help you feel better, do you think?
Is your work too demanding? Are you able to manage the resulting stress?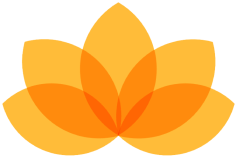 Myndfulness App
Designed to Help You Feel Better Daily
Download Now For Free
Ad