Question:
Dear Dr. Schwartz,

I am a 31 yr old women that has recently been diagnosed Bi-Polar 1. Upon my diagnosis, I am now taking a tegretol based drug and in pscho-therapy. After four meetings with my therapist, she feels I am suffering from Post traumatic stress disorder (due to self-sabotaging events in my life) from the loss of my mother at six years of age. First of all, how could I have PTSD at 31 if the event occurred at 6, and secondly, how is this treated?

Thank you,

Kimberly

Therapists are Standing By to Treat Your Depression, Anxiety or Other Mental Health Needs

Ad
This Disclaimer applies to the Answer Below
Dr. Schwartz responds to questions about psychotherapy and mental health problems, from the perspective of his training in clinical psychology.
Dr. Schwartz intends his responses to provide general educational information to the readership of this website; answers should not be understood to be specific advice intended for any particular individual(s).
Questions submitted to this column are not guaranteed to receive responses.
No correspondence takes place.
No ongoing relationship of any sort (including but not limited to any form of professional relationship) is implied or offered by Dr. Schwartz to people submitting questions.
Dr. Schwartz, Mental Help Net and CenterSite, LLC make no warranties, express or implied, about the information presented in this column. Dr. Schwartz and Mental Help Net disclaim any and all merchantability or warranty of fitness for a particular purpose or liability in connection with the use or misuse of this service.
Always consult with your psychotherapist, physician, or psychiatrist first before changing any aspect of your treatment regimen. Do not stop your medication or change the dose of your medication without first consulting with your physician.
Answer:
We now know that the effects of PTSD can last for years and decades. At the tender age of six the death of a mother is certainly a major loss and can possibly give rise to traumatic symptoms. A lot depends on whether the surviving adults in your life were aware, available and supportive of you when your mother died. Your therapist seems to have reason to believe that you never had the opportunity to deal with the emotions of loss connected with your mother. It is even possible that what she describes as "self sabotaging behaviors" are attempts on your part to find the lost love and nurturance resulting from the tragic death of such an important parent. After all, our mothers carry us in their bodies for nine months and then provide nurturance, protecting and the stimulation we need to grow.
Psychodynamic or talking therapy is one way to work through the grief resulting from the loss of your mother. The belief is that by talking about what you remember and felt at the time and connecting it with present events you make all those memories and feelings from the past conscious and within your control.
Cognitive Behavioral Therapy is another therapy in which you identify those types of present day events that bring about the sad memories of the past and learn to develop new ways of thinking about those memories in the present. Part of this type of therapy is to learn how to strengthen your relationships in the present. Losing a mother at such a tender age can certainly make a child feel very insecure and grow up into an insecure adult.
At the very same time as all of this the fact is that you have a diagnosis of Bipolar 1 Disorder. It is equally if not more important for you and your therapist to be discussing your diagnosis. Discussing your diagnosis is important in order for you to learn all you can about it. The more you learn about Bipolar One the better able you will be to control the symptoms. For example, it is really important for you to fully understand how the medication works and why it controls your symptoms. It is necessary that you learn what types of situations and pressures or stresses trigger your symptoms. As much as possible you need to avoid those types of stresses or to minimize their importance. You need to understand the importance and reasons for not forgetting to take your medication. In addition, avoiding drugs such as alcohol, marijuana and all the others is crucial in preventing a relapse of this illness.
The approach described above is called Psycho education and is found to be vitally important in preventing relapses of the illness. In addition, your family, (whether it's your husband, if you are married, or your parents, if you live with them), also learn about bipolar disorder in order to help you control the illness.
More "Ask Dr. Schwartz" View Columnists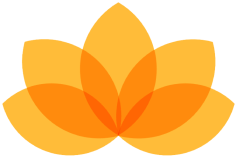 Myndfulness App
Designed to Help You Feel Better Daily
Download Now For Free
Ad