Jealousy, Anger, Depression And Fear
Question:
HELLO DR. SCHWARTZ, I'M 21YRS OLD AND HAVE NO ONE TO TALK TO. THAT IS, ONLY MY GIRLFRIEND… I MOVED THOUSANDS OF MILES TO FIND A BETTER LIFE FOR US. SO SHE IS OVER THERE AND I AM HERE LOOKING FOR WORK. TONIGHT I'M TORMENTED MORE THAN USUAL. I SELDOM FEEL THAT WAY. EVEN WHEN I WAS WITH HER EVERYDAY. IT'S LIKE THAT EVERY DAY!!!!: ( MY FUNDS HAVE RUN SHORT SO I CAN'T CALL HER. I'M DEVASTATED. I KNOW TRUST IS THE FOUNDATION OF ANY RELATIONSHIP AND ANYTHING THAT ENTAILS BUT I JUST CAN'T SEEM TO APPLY WHAT I KNOW TO CALM ME DOWN. MY IMAGINATION JUST GETS THE BETTER OF ME AND I HAVE THOUGHTS AND NIGHTMARES OF HER SEEING OTHER MEN. I'M AFRAID IT WILL BE LIKE THAT AND ONE DAY IT WILL RUIN OUR RELATIONSHIP WHICH NATURALLY, IS THE OUTCOME EXPECTED. OR WORSE. I COME FROM A BROKEN HOME AND NEVER GOT A DECENT PIECE OF ADVICE. TO BE HONEST I'M ASHAMED FOR ACTING IN SUCH A MANNER. I DON'T FEEL BAD FOR MYSELF. I ONLY FEEL BAD FOR HER HAVING TO PUT UP WITH MY PARANOIA. I DON'T KNOW WHAT TO DO… I JUST WAN'T TO BE A BETTER MAN FOR MY FIANCEE.
This Disclaimer applies to the Answer Below
Dr. Schwartz responds to questions about psychotherapy and mental health problems, from the perspective of his training in clinical psychology.
Dr. Schwartz intends his responses to provide general educational information to the readership of this website; answers should not be understood to be specific advice intended for any particular individual(s).
Questions submitted to this column are not guaranteed to receive responses.
No correspondence takes place.
No ongoing relationship of any sort (including but not limited to any form of professional relationship) is implied or offered by Dr. Schwartz to people submitting questions.
Dr. Schwartz, Mental Help Net and CenterSite, LLC make no warranties, express or implied, about the information presented in this column. Dr. Schwartz and Mental Help Net disclaim any and all merchantability or warranty of fitness for a particular purpose or liability in connection with the use or misuse of this service.
Always consult with your psychotherapist, physician, or psychiatrist first before changing any aspect of your treatment regimen. Do not stop your medication or change the dose of your medication without first consulting with your physician.
Answer:
The tone of your E. Mail indicates that you are tormented by fears and thoughts that your fiancee could leave you for another man. Of course, it is often difficult for people to be far away from family, friends and loved ones. It is even more difficult when there is a romantic relationship like the one you are describing. The best suggestion I could make is for you to invite your fiancee to move to where you are so that you can be together. The other alternative is for you to return home, seek work there and be close to her. Either of these choices could relieve many of the problems you are experiencing.
There is no way to assure you that her feelings could never change if you remain far away for a very long time. Like soldiers coming home from a war it does happen that some of them discover their girl friends have found someone else. During the Second World War some soldiers received what were referred to as "Dear John Letters." A letter of this type announced that a girl friend, fiancee or wife moved on to another man. When this happens it is very painful. However, in most circumstances this does not happen. The problem that usually leads to a " Dear John Letter" is the fact that the couple had a brief affair and did not really know one another.
From what you write it seems that you frequently express your doubts to your girl friend even though you do not want to and regret it later. Perhaps you even accuse her of seeing other men. I could imagine that this makes her quite angry at you. It is true that by constantly nagging her in this way that you could push her away and that is something you do not want to happen.
It is important for you to keep in mind that you have done a very courageous and difficult thing. Leaving your fiancee and community in the search for work takes enormous courage. Many people make the mistake of thinking that this is an easy thing to do when you are young. In fact, it is always hard for a person to travel far away from everything they know and adjust to a new life. I sense that at age 21 you are experiencing a lot of home sickness and loneliness.
Therapists are Standing By to Treat Your Depression, Anxiety or Other Mental Health Needs
Ad
Perhaps you need to ask yourself if it is worth it to be so far away from home. Is it at all possible for you to find work nearer to home? I realize that the answer is probably "no" because it is the reason you left home. But, it might help you to try and understand that your feelings have a lot to do with yearning for you old life. It is terrible to have no one to talk to. Maybe a return home is the best thing for you. If not, then, can you find some type of counseling center near you so that you can receive help in how to make some new connections with new friends while you search for work? I am not suggesting you give up your fiancee. Rather, I am trying to say that loneliness is a terrible feeling, especially when someone is far from home.
There is no shame or defeat in coming to grips with the idea that distance and loneliness are not good things and that there is love, warmth and acceptance waiting back at home.
Good luck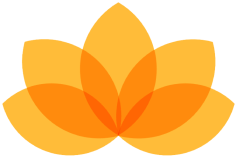 Myndfulness App
Designed to Help You Feel Better Daily
Download Now For Free
Ad