Question:
I worry over some feelings I have but I don't know if they are a symptom of something or not. I always am looking around at night as if I am going to see something, I will see shadows or shapes in everything that look like scary faces or ghosts I feel like they watch me. I feel like something is around me all the time at night and I can't even sleep in the dark without getting spooked. I am a anxious person and struggle with bad depressions at times. I worry over everything and get a bit paranoyed over things that don't bother others. Sometimes when I am falling asleep I hear some voices that will say some unimportant thing and it is enough to jump me awake. I never had this all before it seems that the freaky night issues are getting worse. I also remember seeing a few weird things happen when I was young like doll faces talking and such at age mabe 7. Schizophenia runs in my family so I worry if this is a issue. Do you think this is a issue to deal with or is it just a over active imagination? I feel like if I ever saw a thing move I will snap but I still always look around. I have a young child so I need to stop this. Advise? Thank you
This Disclaimer applies to the Answer Below
Dr. Schwartz responds to questions about psychotherapy and mental health problems, from the perspective of his training in clinical psychology.
Dr. Schwartz intends his responses to provide general educational information to the readership of this website; answers should not be understood to be specific advice intended for any particular individual(s).
Questions submitted to this column are not guaranteed to receive responses.
No correspondence takes place.
No ongoing relationship of any sort (including but not limited to any form of professional relationship) is implied or offered by Dr. Schwartz to people submitting questions.
Dr. Schwartz, Mental Help Net and CenterSite, LLC make no warranties, express or implied, about the information presented in this column. Dr. Schwartz and Mental Help Net disclaim any and all merchantability or warranty of fitness for a particular purpose or liability in connection with the use or misuse of this service.
Always consult with your psychotherapist, physician, or psychiatrist first before changing any aspect of your treatment regimen. Do not stop your medication or change the dose of your medication without first consulting with your physician.
Answer:
Because schizophrenia runs in your family it is a good idea to see a psychiatrist and have an evaluation done. The symptoms you are describing are indicative of more than an active imagination. However, these symptoms do not mean that you are developing schizophrenia. There are other types of psychotic disorders that are sometimes accompanied by hallucinations.
Psychotic disorders, like every other illness, run along a continuum from mild to serious and chronic. It is possible to have a milder form of a psychotic disorder in which hallucinations are not constant but, rather, occur under stressful situations. The fact that you are aware that you are hearing a voice telling you unimportant things is indicative of a less serious form of a psychosis. In addition, if you do have a psychosis it may come and go in response to stressful life events. In the more serious psychotic illnesses and schizophrenia is one of them, people often do not believe that they are "hearing voices." Instead, they have the firm belief that what they are hearing is someone or some spirit or some alien actually speaking to them.
Whatever the diagnosis is, the psychiatrist can provide you with a prescription that will alleviate these disquieting symptoms and help you feel much better. The symptoms that will be alleviated will be the depression and extreme anxiety that you experience. Even if it turns out that your symptoms are not the result of a psychosis, medication can alleviate the other symptoms.
If you do have a psychotic illness of some kind psychotherapy, along with medication, will be very helpful. Psychotherapy will include learning about how to manage your illness and prevent the outbreak of the symptoms.Along with what has been said I want to urge you to avoid alcohol or other drugs such as marijuana, since any of these can worsen symptoms, including depression and anxiety.
Therapists are Standing By to Treat Your Depression, Anxiety or Other Mental Health Needs
Ad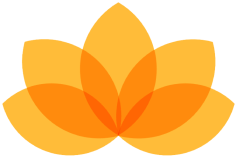 Myndfulness App
Designed to Help You Feel Better Daily
Download Now For Free
Ad