Possible Bi-Sexual Husband
Question:
I have been married for 17 years. The marriage has been good at times and really bad at others. My husband is often moody and depressed and often hostile for reasons that I can not understand. He is not affectionate towards me and does not want spend a lot of time with me. Several years ago a man entered his life, whom he identified as a cousin. At this time my husband spent all of his time with "the cousin" and "the cousin" would often call our home several times a day looking for my husband. My husband became severely distance blaming me for everything that was wrong in his life. He cursed me refused to come home and neglected his children. I went through many months of this with him and I confronted him. I asked him if he was having an affair with the male cousin and he denied it. He insisted that I was the cause of his behavior and he did not want anything to do with me. The relationship ended or at least the cousin stopped calling and we went on with our marriage. The problem now is that I still believe that my husband had an affair with the male cousin. I feel that he is bi-sexual and this is the reason that he cannot be affectionate or romantic towards me. Should I continue with this marriage? Should I confront him again? how do I get my husband to be more affectionate. He does not even want to celebrate our wedding Anniversary each year. It appears to be such a turn-off for him.
This Disclaimer applies to the Answer Below
'Anne' is the pseudonym for the individual who writes this relationship advice column.
'Anne' bases her responses on her personal experiences and not on professional training or study. She does not represent herself to be a psychologist, therapist, counselor or professional helper of any sort. Her responses are offered from the perspective of a friend or mentor only.
Anne intends her responses to provide general information to the readership of this website; answers should not be understood to be specific advice intended for any particular individual(s).
Questions submitted to this column are not guaranteed to receive responses.
No correspondence takes place.
No ongoing relationship of any sort (including but not limited to any form of professional relationship) is implied or offered by 'Anne' to people submitting questions.
'Anne', Mental Help Net and CenterSite, LLC make no warranties, express or implied, about the information presented in this column. 'Anne' and Mental Help Net disclaim any and all merchantability or warranty of fitness for a particular purpose or liability in connection with the use or misuse of this service.
Always consult with your psychotherapist, physician, or psychiatrist first before changing any aspect of your treatment regimen. Do not stop your medication or change the dose of your medication without first consulting with your physician.
Answer:
Your problem is less about whether your husband is bi-sexual (or homosexual), and more that your marriage is in chronic distress (although clearly any affairs that your husband may have had or chronic lack of sexual desire for you clearly would play into your mutual discontentment). I can appreciate your suspicion concerning your husband's possible bi-sexuality and alleged affair. Based on what you've written here, you two do not have a trusting, sharing bond within which you can confide in one another. Also – it is not all that uncommon for gay and bi-sexual men to marry heterosexually, only later to act on their formerly repressed desires. It's not pretty when that happens, but given the highly homophobic culture we live in, it is also easy to understand why a young gay man would not want to own his sexuality, and instead would gravitate towards the appearance of 'normalcy'. If your husband is gay or bisexual, the crime is not in his sexual orientation, but rather in his failure to be straightforward with you about where he is at. Even if he is gay or bi-sexual, this doesn't have to mean that he treats you badly. Even if his distance from you and the time he spent with this 'cousin' had nothing to do with his sexuality, he has still failed to speak with you openly and honestly about where he is at. Blaming you for the failure of your mutual relationship is a cop-out. I can't see your marriage improving one way or another until you find a way for the both of you to be honest with one another. In the same way, I cannot see a clear path forward for either of you if your basic sexual and affectionate desires are not matched to one another. I know I must sound like a broken record sometimes, but … please consider going with your husband to a competent marital therapist where the environment will be safe enough for the both of you to speak openly with one another.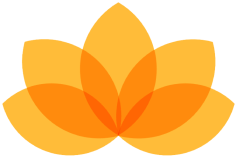 Myndfulness App
Designed to Help You Feel Better Daily
Download Now For Free
Ad