Attachment Theory Expanded: Mentalization
Recently, attachment theory has been expanded and further developed by Peter Fonagy and Anthony Bateman.  These researchers coined the term "mentalization." Mentalization refers to the ability to reflect upon, and to understand one's state of mind; to have insight into what one is feeling, and why.  Mentalization is assumed to be an important coping skill that is necessary for effective emotional regulation.  Difficulties with
emotional regulation
are one of the four primary characteristics of all personality disorders.
This ability to mentalize is intimately linked up with attachment style. Fonagy and Bateman propose that caregivers' insightful understanding of children's' experience, coupled with feedback to children about that experience, provides  a useful model for children.  It helps children learn how to pay attention to, and to understand what they are experiencing.  This modeling ultimately culminates in children learning to reflect upon, and understand their own states of mind. Importantly, this progression from assisted, to independent, observation of self depends on a healthy and consistent emotional interaction between children and caregivers. Such healthy interactions can only occur when secure attachment is present.
When early caregivers are unable to reflect on children's state of mind, children do not receive the instruction they require, via caregiver modeling, to develop this important capacity. In other words, when this feedback to children is either completely missing or inaccurate, children are unable to fully develop the capacity to mentalize.  Therefore, they do not learn how to understand their own thoughts, feelings, and motivations; nor the thoughts, feelings, and motivations of others.
The ability to mentalize enables children to develop a sense of identity (or stable self-concept). This enhances their understanding of both their own feelings and motivations; and those of others. This understanding results in increased social and situational awareness. This in turn, helps children to learn how to flexibly adapt to different situations so as to best achieve their objectives across those situations.  Defined in this way, mentalization becomes a precondition of social skill, self-soothing, empathy, and other facets of emotional intelligence and social-emotional maturity. You will recall the central feature of a healthy personality is an accurate understanding of self and others, coupled with a flexible approach that is responsive to differing circumstances. This importance of flexibility is discussed more fully in the introduction of this article. It is believed that this capacity to mentalize is compromised in people with personality disorders.
Therapists are Standing By to Treat Your Depression, Anxiety or Other Mental Health Needs
Ad
Fonagy and Bateman argue that people with Borderline Personality Disorder are limited in their capacity to mentalize. Lacking this capacity, they cannot accurately recognize their own feelings and those of other people. The end result is  their interpersonal relationships are negatively impacted.  The capacity to mentalize is seen as an important and necessary skill one must master in order to successfully cope with intense emotions.  For instance, my ability to understand exactly what I feel and why I feel it, provides me the information I need to better regulate, or simply tolerate, intense feelings.  Similarly, if I have an understanding of what I want to do, and why I want to do it (i.e., my motivation), I will be better able to slow the progression of an impulsive urge to do something that is contrary to my ultimate goal.  In addition, having this understanding of my feelings and motivations provides the basis for a more complete and internally consistent sense of self.  Thus, the limited ability to mentalize would account for several difficulties experienced by people with Borderline Personality Disorder including: 1) impulsivity, 2) a sense of identity that is fragmented and inconsistent, and 3) poor regulation of intense emotions.
Fonagy and Bateman have developed Mentalization-Based Therapy as a means of helping people with Borderline Personality Disorder to develop their capacity for mentalization.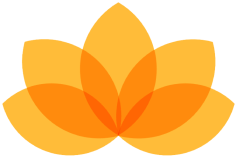 Myndfulness App
Designed to Help You Feel Better Daily
Download Now For Free
Ad