Object Relations Theory of Personality Disorders
We previously introduced the theorist and researcher Otto Kernberg, MD in our discussion of
dimensional alternatives to the DSM's categorical, diagnostic system
. Dr. Kernberg is an object relations theorist.  He is one of the more influential voices today on the subject of severe personality disorders. In order to understand his work, it is helpful to understand the object relations theory upon which it is based.
According to object relations theory, beginning during infancy, people develop "internal representations" of themselves and of other people. Representations of the self ultimately give rise to what is popularly known as the "self-concept." Similar representations form as a means of organizing knowledge of other people. Though these representations are of people, the psychodynamic tradition is to refer to them as "objects" thereby highlighting the distinction between two people; the person of the self who is the observer, and the person being observed, the object. Thus, a person's internal representations of self-and-other (self-and-object) and their representation of how self-and-other get along are collectively known as internal object relations. These object relations are seen as the building blocks organizing people's internal life, including their motivations and behavior.
The information stored within internal object relations includes the emotional tone of those relations; i.e., the emotional tone of what it is like for the self-and-other to interact with each other. Though many emotions may occur within the context of a given relationship, there is generally a dominant tone, or "affect" which reflects the way each relationship usually feels.
As infants interact with their caregivers, they begin to form internal object relations to represent these interactions.  This experience is stored along with the intense emotional states that accompanied these interactions with the "object" (caregiver). It is assumed that infants do not yet experience nuanced emotions so these emotional states are generally of extreme pleasure or extreme displeasure. It is during these intense emotional states that infants develop a representation of self in relation to the other person (object). Depending on how such interactions go, these representations can take different forms. An example would be a representation of a terrified, weak self (the child) and a powerful, threatening object (the caregiver) linked together through the affect of fear.
Therapists are Standing By to Treat Your Depression, Anxiety or Other Mental Health Needs
Ad
Although object relationships are based upon actual interactions, they are not necessarily realistic and unbiased records of those interactions. Instead, they combine early impressions and memories, with fantasized interactions with others. The factual and fantasized information become blended together, all organized according to the dominant affect that is characteristic of that relationship. Once formed, these object relationship pairs (self-other dyads) function as templates through which later relationships may be understood. These internal object relation dyads are activated in future relationships and influence, or even determine, how people will experience and relate to others. Thus, they function as a sort of lens which colors people's perceptions and expectations of their future relationships.
In very early stages of infant development, it is thought that positively-toned object relationships get built up separately from those associated with negative affect. Thus, an infant would be expected to have two separate object representations for each object; for instance, a good mommy object to store positively-toned affects and a bad mommy object used to store negatively-toned affect. Over the course of normal childhood development and maturation, these two polarized representations would normally be expected to integrate into a single, more complex object representation containing both positive and negative affects associated with mommy. In other words, it becomes understood that "good mommy" and "bad mommy" represent the same person. Thus they become integrated into a single representation.  However, in some cases, this integration does not occur. This lack of integration sets up a foundation upon which a personality disorder may occur.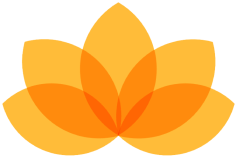 Myndfulness App
Designed to Help You Feel Better Daily
Download Now For Free
Ad