Delusions And False Memories
Question:
Hi,

A few years ago I abused methamphetamine for about 8 months. I already had a history of delusions and paranoia before this as a young teen. I ended up believing a horrible thing had happened to a loved one that I could have stopped or was responsible for. It haunted me constantly because I didn't know if it was a delusion or I was actually remembering it happening.

The memory came in fragments and kept changing the more I thought about it. I ended up completley losing my mind and became so withdrawn, paranoid and depressed that I couldn't even funtion and was eventually forced to go to a pyschiatric hospital.

It still haunts me and keeps me up at nights because there is no one I can ask that would know if it actually happened or if it was just some sort of fabrication. It was years ago and since that time I haven't used any illegal drugs and I try to let it go, but its like I get flashbacks to this memory.

Therapists are Standing By to Treat Your Depression, Anxiety or Other Mental Health Needs

Ad

I also still occasionally have paranoia and false memories or delusions and don't remember important things people have told me and am absolutley certain it was not mentioned. It can also be the other way around where I'm convinced someone has said something that I've remembered later but it was never actually said at all and it seems like I've just made it up or that I'm lying but to me its a real, actual memory. No one so far can tell me what these things are. Can you believe a delusion so strongly that you can actually create a memory?
This Disclaimer applies to the Answer Below
Dr. Schwartz responds to questions about psychotherapy and mental health problems, from the perspective of his training in clinical psychology.
Dr. Schwartz intends his responses to provide general educational information to the readership of this website; answers should not be understood to be specific advice intended for any particular individual(s).
Questions submitted to this column are not guaranteed to receive responses.
No correspondence takes place.
No ongoing relationship of any sort (including but not limited to any form of professional relationship) is implied or offered by Dr. Schwartz to people submitting questions.
Dr. Schwartz, Mental Help Net and CenterSite, LLC make no warranties, express or implied, about the information presented in this column. Dr. Schwartz and Mental Help Net disclaim any and all merchantability or warranty of fitness for a particular purpose or liability in connection with the use or misuse of this service.
Always consult with your psychotherapist, physician, or psychiatrist first before changing any aspect of your treatment regimen. Do not stop your medication or change the dose of your medication without first consulting with your physician.
Answer:
It is impossible to make an accurate psychiatric diagnosis over the Internet but I can share several possiblities that occurred to me as I read your very interesting E. Mail.
1. One of the possibilities is that you suffer from a severe anxiety disorder that, when it intensifies, explodes into a severe Obsessive Compulsive Disorder. The symptoms you describe as delusions have the quality of obsessive thoughts that take over your mind, paralyze you and cause you to feel paranoid.
2. Another possibility and it can go hand in hand with what I described above, is that you experience a type of Bipolar Disorder. BD is a mood disorder and can result in delusional thoughts and all of the other symptoms you experience. OCD can also be part of this BD picture. People with BD also tend to self medicate with dangerous drugs, just like meth.
Yes, a delusion can be so very fixed that it seems to create or lead to a form of memory, even though the memory is false.
In my opinion and this is one man's opinion, your memory of something terrible that happened is not a memory at all but truly is a delusion or false belief. In all likelihood, if such an event happened in your life you would remember it.
I do not know what treatment you received when you were hospitalized but you really need to consult a good psychiatrist for the correct diagnosis and medication. After that, you need a psychotherapist to talk with, whether its cognitive behavioral therapy or psychodynamic. This combination of diagnosis, medicine and psychotherapy can help you learn to understand and manage your symptoms.
Best of Luck
More "Ask Dr. Schwartz" View Columnists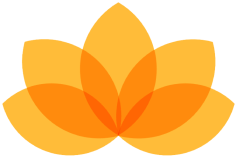 Myndfulness App
Designed to Help You Feel Better Daily
Download Now For Free
Ad