I Can't Control My Mind Anymore, Do I Need To Leave?
Question:
I had a pretty tough childhood, my father was a violent alcoholic, in and out of prison, who beat my mum and brother, my mother was depressed and often absent and both parents tried multiple times to kill themselves.

My teenage years were problematic. I was often very unhappy and always felt as though I should have been the one in the firing line of my father's anger instead of my mum and brother. I would self harm badly, starve myself, binge drink and eventually got into hard drugs and promiscuous sex. I had no self respect.

I'm 21 and honestly I thought I would just grow out of that behavior, my mother always told me I would. But I really haven't and now I'm not sure what to do. I still hurt myself at times when it feels like I might explode because I feel something so much. I'll flip from suicidal to euphoric in hours, sometimes minutes. I will often be in a social situation and suddenly get hit by a wave of anxiety or grief and have to leave immediately or hide somewhere.

I am completely incapable of making decisions as my thoughts, feelings and pretty much my whole personality changes around 3 or 4 times a day. I'm not really sure what kind of person I am actually.

Therapists are Standing By to Treat Your Depression, Anxiety or Other Mental Health Needs

Ad

I am still promiscuous sexually however it has escalated a bit. I often sleep with inappropriate people e.g. my boss, a married man or woman, people that I am not attracted to etc. I'm also extremely prone to sleeping with violent and abusive men and beg them to hurt me or humiliate me. I often obsess over people quickly and then hate them when they disappoint me, this disappointment may be due to anything from an offhand comment I didn't appreciate or a bored look in the eyes when I'm talking to them.

I also have strange beliefs and thoughts sometimes. I'm very paranoid and believe people are spying on me or plotting against me; I take every single word that leave peoples lips and read into it over and over. I believe that I have magical connections with people, maybe because I have strange dreams about them, or my hands always shake when I see them etc. I see these things as definite signs that I should be that person. I talk to myself and often feel like I have many different people in my brain with different personalities telling me different things. Every decision I have made has been made on pure impulse, which leads me to my question.

I quit my job and moved to China about 6 months ago. I've never seen a therapist except once when I was 13 and was in hospital because I drank a lot of alcohol, and I saw a man but my mum told me I would be taken away if they thought I was odd, so I mostly lied a lot.

Things are not getting better, I don't feel like I can fix this, I can't maintain relationships and my behavior has left me physically scarred and bruised. From all the research I have done, China does not have a great mental health system. I don't speak Chinese well and don't have the money to pay for a private English speaking therapist. I really like China and don't want to leave but I can't live like this anymore. Is there anything I can do for myself here or do I need to return to England to fix this?
This Disclaimer applies to the Answer Below
Dr. Schwartz responds to questions about psychotherapy and mental health problems, from the perspective of his training in clinical psychology.
Dr. Schwartz intends his responses to provide general educational information to the readership of this website; answers should not be understood to be specific advice intended for any particular individual(s).
Questions submitted to this column are not guaranteed to receive responses.
No correspondence takes place.
No ongoing relationship of any sort (including but not limited to any form of professional relationship) is implied or offered by Dr. Schwartz to people submitting questions.
Dr. Schwartz, Mental Help Net and CenterSite, LLC make no warranties, express or implied, about the information presented in this column. Dr. Schwartz and Mental Help Net disclaim any and all merchantability or warranty of fitness for a particular purpose or liability in connection with the use or misuse of this service.
Always consult with your psychotherapist, physician, or psychiatrist first before changing any aspect of your treatment regimen. Do not stop your medication or change the dose of your medication without first consulting with your physician.
Answer:
This is strictly my opinion but I suspect that you would be better off if you went to England because, there, you could get the appropriate psychiatric and psychological help. You could always return to China later.
The changes in mood that you describe could be a sign of a possible bipolar disorder. Flipping from euphoria to feeling suicidal are symptomatic of bipolar shifts in mood. Bipolar disorder is a mood disorder that is rooted in the chemistry of the brain. Medication is used to control the mood shifts.
However, the types of thinking and behaving you experience might be the result of physical and emotional abuse while you were growing up, at least that is what you seem to imply. The abuse of drugs along with sexual promiscuity are often the result of child abuse. Psychologically speaking, one of the things that happens is what we refer to as a personality disorder. A personality disorder is a dysfunctional and repetitive way of behaving. This type of behavior is never helpful and mostly interferes with life just as has happened to you.
The treatment for any personality disorder is psychotherapy. Therefore, what is recommended is medication for the mood disorder and psychotherapy for the personality disorder.
Your best chance of getting a correct diagnosis and treatment lies in returning to England. China has a long way to go before they catch up in the field of psychology.
Best of luck
More "Ask Dr. Schwartz" View Columnists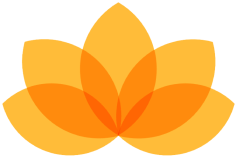 Myndfulness App
Designed to Help You Feel Better Daily
Download Now For Free
Ad