Will I Have To Deal With PTSD For The Rest Of My Life?
Question:
I have Complex PTSD and depression. I have made a good deal of progress and my symptoms are way down. My therapist and psychiatrist tell me that this is a chronic situation and that I will be seeing the psychiatrist for a long time to come. This is very distressing to me that I will be stuck with this label for life. Is it realistic to totally get over one's PTSD? I have been told that it is time for me to start accepting this as a long-term chronic situation and that is very hard for me to do. My symptoms have waxed and waned for quite awhile. They want me to go to a DBT group to learn coping strategies.
This Disclaimer applies to the Answer Below
Dr. Dombeck responds to questions about psychotherapy and mental health problems, from the perspective of his training in clinical psychology.
Dr. Dombeck intends his responses to provide general educational information to the readership of this website; answers should not be understood to be specific advice intended for any particular individual(s).
Questions submitted to this column are not guaranteed to receive responses.
No correspondence takes place.
No ongoing relationship of any sort (including but not limited to any form of professional relationship) is implied or offered by Dr. Dombeck to people submitting questions.
Dr. Dombeck, Mental Help Net and CenterSite, LLC make no warranties, express or implied, about the information presented in this column. Dr. Dombeck and Mental Help Net disclaim any and all merchantability or warranty of fitness for a particular purpose or liability in connection with the use or misuse of this service.
Always consult with your psychotherapist, physician, or psychiatrist first before changing any aspect of your treatment regimen. Do not stop your medication or change the dose of your medication without first consulting with your physician.
Answer:
Your therapists have been giving you good counsel, I believe, but you may be reading it more negatively than you might. PTSD is, by definition, a chronic condition. PTSD is only diagnosed when symptoms including avoidance, hyper-arousal and intrusive memories are present at least six months after exposure to some traumatic event. Pointing out that PTSD is chronic doesn't mean that people cannot – to one degree or another – recover from this condition. A full PTSD 'cure' is probably not possible. Memories enter into our heads in a one-way fashion. Once in, they stay and we cannot remove them. So the trauma you've experienced will be with you for life. On the other hand, your ability to process and tolerate that this trauma occurred can be improved, and with that improvement may come substantial lessening of your symptoms. The degree of symptom lessening tends to be associated with several factors including the severity of the experienced trauma, whether or not dissociation occurred or is used as a coping mechanism, and the type of supports that are available to the PTSD patient.
PTSD is a type of anxiety disorder. In general, all anxiety disorders are maintained by avoidance (e.g., an anxious person doesn't learn that something they fear is not actually dangerous because he/she never hangs around long enough to realize this fact). To 'recover' from an anxiety disorder, one must generally learn (emotionally AND intellectually) that something they fear is not actually dangerous. In PTSD, the trauma memory is so strong and so overwhelming that this learning is especially difficult to master. In a behavioral therapy situation, this critical emotional learning is helped along through a series of gradual exposures to real or imagined situations – each progressively more feared. Because these exposures are gradual and progress from easy-to-tolerate to hard-to-tolerate, the patient is able to gradually gain the emotional and intellectual knowledge that what they fear is not really dangerous. This is a difficult trick to accomplish in PTSD situations, as traumatic memories are all too easily brought back and appear in their full overwhelming glory. Great care must be taken in treating PTSD to make sure that graduated exposures to trauma-like situations are experienced as within the realm of safety. I give this detail to suggest why PTSD is difficult to treat, and also to suggest that it is possible.
The DBT your doctors want you to participate in is a great idea. DBT will teach you how to cope and how to sooth yourself when you become overwhelmed. It will also teach you how to get a little emotional disengagement from your trauma. In general, any sort of practice you might engage in that helps you to develop your ability to detach emotionally when overwhelmed (e.g., relaxation training, meditation, yoga, DBT, EMDR, etc.) might be helpful. Keep a positive attitude and push yourself forward when you have the strength to do that, forgiving yourself those times when you don't. Slowly over time (which is the right way to do this) – life may get easier.
More "Ask Dr. Dombeck" View Columnists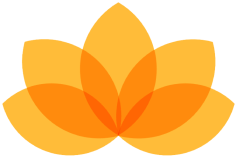 Myndfulness App
Designed to Help You Feel Better Daily
Download Now For Free
Ad