Our blogs are written by a dedicated team of authors who are equally passionate about sharing their insights, perspectives and personal experiences. With a focus ...Read More
---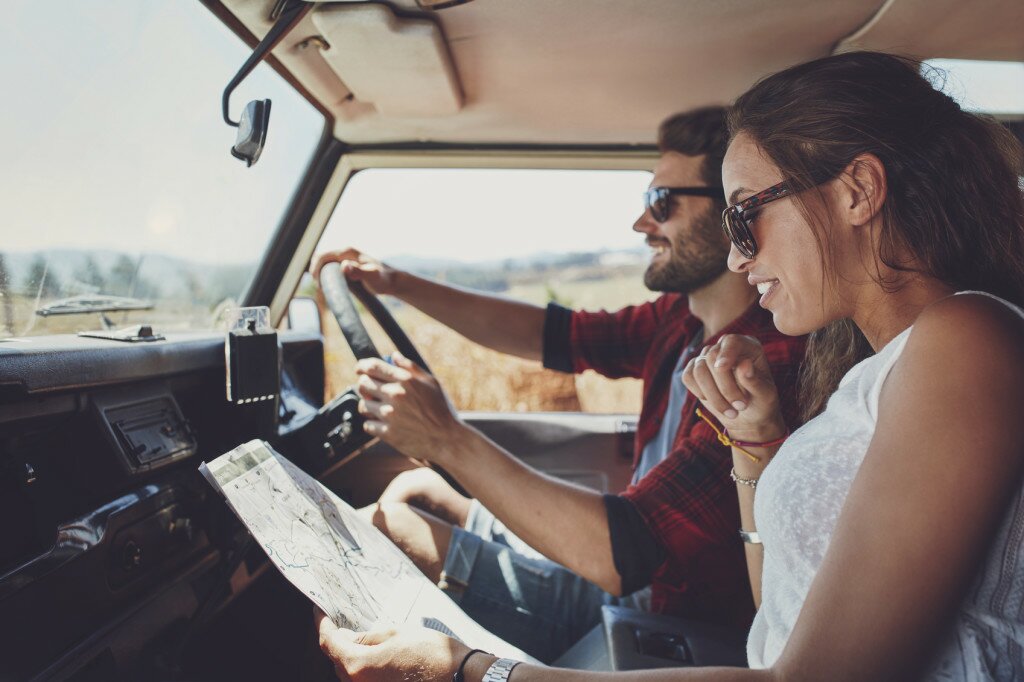 "I need a vacation." How many times have these...
"I need a vacation."
How many times have these words ever escaped your lips? They are muttered, confessed and shouted by people across the nation every single day. Is it true? Do you need a vacation? Well, based on the official research – yes!
Vacations are good for your mental health. Experts report that benefits of vacationing include "rest and recuperation from work; new experiences leading to a broadening of horizons and the opportunity for learning; promotion of peace and understanding; and personal and social development."
Vacationing is also good for family relationships. Researchers have concluded that "family vacations contribute positively to family bonding, communication and solidarity." (Of course, that's despite the evidence from your recent travels with the in-laws.)
Therapists are Standing By to Treat Your Depression, Anxiety or Other Mental Health Needs
So for your own mental health, you should take a vacation. But where should you go? If your goal is improved mental health, there are a few places that top the list…and a few locations to avoid. Let's make sure your destination list includes the best stops.
Best Mental Health Destinations
Culture. History. Spectacular beaches. Locals who welcome you in a way that uplifts your spirits. Thailand has much to offer for that much-needed mental boost. The nation is known for its prevalent yoga retreats, sleep wellness programs, holistic therapies and detox treatments. This destination is the perfect spot to experience herbal steam caverns, traditional Thai massage or acupuncture. Plus you can feast on the abundant fresh, locally-grown fruit! Choose from the many beachfront resorts dedicated to providing a variety of healing experiences. Or to kick it up a notch, Thailand also offers plenty of top-notch muay thai and boot camp programs. You'll leave this nation feeling refreshed and invigorated.
Who wouldn't feel revitalized, surrounded by lush tropical rain forests, natural waterfalls and towering mountains? St. Lucia is the perfect island for improving mental and physical health. Resorts here offer group exercise classes and combat fitness, while miles of trails offer hiking and biking opportunities. Yoga, spa treatments and body wraps abound. As you take in the gorgeous views and pampering therapies, you are sure to unwind and improve your mental health.
For those hoping to stay a little closer to home, this state is packed with destinations that are great for your mental health. When you think of California, healthy lifestyles are likely one of the first things that come to mind. After all, it's where the first fitness and spa resort sprang up in North America. Locations throughout the state offer spa treatments, weight-loss programs, boot camps, personal training, cooking classes and…oh yeah – gorgeous weather and scenery year-round. As long as you don't stress about potential earthquakes, your mental health is sure to improve.
Worst Mental Health Destinations
Mental Health America performed an assessment of all 50 states and ranked them by their overall mental health. Unfortunately for Oregon, the state came in dead last. This means Oregon has a higher prevalence of mental illness and lower rate of access to care than all other states. The survey included environmental factors such as high obesity rates, high occurrence of violent crimes and high unemployment. While visiting the state might be enjoyable, its ranking doesn't make this a promising place for a mental health boost.
Located in the heart of Siberia, Oymyakon is a polar bear's dream – but no one else's. If you're not a huge fan of snow and ice, stay away! If you're not fond of temperatures in triple digits below zero, avoid this stop. It's officially home to some of the world's coldest weather. There are no yoga classes on the beach. This is not the place to visit for mending your mental health. (Unless, of course, your goal is to avoid contact with any other living creatures. Then, perhaps this is a good spot for you.)
Alaska offers beautiful scenery, majestic wildlife and a slower pace of life than is found in much of the lower 48. However, if you are seeking to revive your mental health, traveling to northern Alaska in the winter is probably not a good idea – especially if you are prone to Seasonal Affective Disorder (SAD). In stark contrast to the sunny beaches of St. Lucia, northern regions of Alaska don't see the sun at all during this season. Barrow, the northernmost town in the state, doesn't get a splash of sunshine for 67 days straight. Unless you are unusually fond of nighttime, the pervasive dark and cold make this a poor choice for a mental health vacation. Better wait for the summer months to visit here when you can soak up the joyful sunshine 24/7.
Image Source: iStock
Read In Order Of Posting