Sexual Issues With Husband
Question:
Last night, my husband and I were talking about the possibility of separation. We have been having sexual issues and I need some advice as to what to do because I am exhausted trying to figure this out. The issues are twofold. First, I am a survivor of incest (my father throughout most of my childhood until 14) and sexual assault as a teenager. Currently, I have restarted therapy in dealing with these issues. The other issues have to do with the role pornography and sexual fantasies have played in our relationship. When we first started dating, my husband had thousands of nude pictures of women which he looked at for hours on a daily basis. He told me that doing this and masturbating was more arousing and exciting than our sexual relationship. He spent more time and had more interest in doing that. He also told me that he constantly fantasizes about other women from his life both when we are together and when he is unable to look at pornographic pictures of women. I responded by trying to participate in his fantasies and porn with him. However, I found that to be nothing more than me acting like an aid for his masturbation and I started to feel used. Eventually this issue became very upsetting so I told him that I wanted him to choose porn over me which he did. Begrudgingly, he deleted his picture collection after acknowledging how much it was hurting our relationship. However, he told me that if he was to do this, he would need me to be sexually available to him whenever he needed me to. I agreed, but ended up feeling very used again. I'm not sure I made the right decision when asking him to give up his pictures. Since then he's gone back to masturbating to pictures of naked women a few times telling me that I am not fulfilling or exciting enough. A few months ago, he told me that he was wrong for doing this and for telling me that I should have sex with him whenever he wants. However, my self esteem has dropped dramatically and I am having big trust issues that I am who he really wants to be with in a sexual way. Since all of this has happened, I have not wanted to have sex very often. I used to enjoy being sexual almost daily. As a survivor, I find myself struggling to figure out what is healthy sexually. I'm not sure if I am being too close-minded about the pictures that he likes or if I am being too sensitive by feeling used. I am having difficulty with depression, crying all the time and having trouble going on dates in public with my husband because I am wondering if he is having sexual fantasies about the people around us. I have told him about my feelings and he gets frustrated with me, but especially if my emotional reactions seem to be extreme and out of nowhere like breaking down crying uncontrollably while we are trying to have sex. I would like to make things better between us and for myself but I am not quite sure how to go about it. Sorry this is so long, but I would greatly appreciate any advice. Thank you.
This Disclaimer applies to the Answer Below
Dr. Schwartz responds to questions about psychotherapy and mental health problems, from the perspective of his training in clinical psychology.
Dr. Schwartz intends his responses to provide general educational information to the readership of this website; answers should not be understood to be specific advice intended for any particular individual(s).
Questions submitted to this column are not guaranteed to receive responses.
No correspondence takes place.
No ongoing relationship of any sort (including but not limited to any form of professional relationship) is implied or offered by Dr. Schwartz to people submitting questions.
Dr. Schwartz, Mental Help Net and CenterSite, LLC make no warranties, express or implied, about the information presented in this column. Dr. Schwartz and Mental Help Net disclaim any and all merchantability or warranty of fitness for a particular purpose or liability in connection with the use or misuse of this service.
Always consult with your psychotherapist, physician, or psychiatrist first before changing any aspect of your treatment regimen. Do not stop your medication or change the dose of your medication without first consulting with your physician.
Answer:
Thank you for your very thorough and clear explanation of your difficulties. First, I must remind you that you, alone, cannot make things better in your marriage. The task of improving your marriage is a joint effort. I sense that you are open to change in order to resolve the marriage problems but, based on what I have read here I have doubts about your husband.
Looking at your issues that result from the terrible things done to you as a child, it is important for you to know that trust is a major issue. When you add your husband's pornography issues to your lack of trust, who could blame you for believing he is fantasizing about other women when you are out together? What I am suggesting is that your husband's behavior towards you has added to your history of having been abused.
In fact, from the things you write in your E. Mail, it appears that your husband has been fairly verbally abusive. For example, telling you that you are not stimulating enough and that he finds his nude photos more stimulating than you, is a good example of verbal abuse. Do you realize how mean that comment was?
Given his verbal abuse and his preference for pornography over you, is it any wonder that you feel depressed? That is why your emotional reactions are not extreme! His statements about fantasies about other women from the past is an equally abusive thing for him to tell you. He does not sound like a very nice man, at least not in relation to you.
Therapists are Standing By to Treat Your Depression, Anxiety or Other Mental Health Needs
Ad
I want to suggest to you that you have attempted to all you could to be close and involved with your husband. Your willingness to join into the porn and to do the kinds of sexual things that he likes are examples of your being very open to him.
However, no matter what you did, he continued to treat you with contempt and abuse. That is why you feel depressed, become emotional and feel over whelmed.
I do not say this next thing lightly or easily but, it is very possible that separation and divorce are the best for you. After having said this, I will suggest that, if he is willing to enter marriage therapy with you, the marriage might have a chance of success. However, he has to be willing to change. You cannot do this alone. He has a childish or adolescent connection to pornography instead of a mature sexual relationship with you, his wife. I know I may sound harsh, but, I suspect that he needs to do a lot of growing up. For you, there is a need to recognize abuse and to be firm in rejecting that abuse.
Do you know the Helen Reddy song, "I am woman, I am invincible…" Listen to the song, it has a message you need to hear.
Best of Luck
More "Ask Dr. Schwartz" View Columnists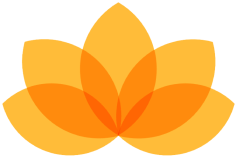 Myndfulness App
Designed to Help You Feel Better Daily
Download Now For Free
Ad