Community and On-line Self-Help Resources for Major Depression
Self-help need not be a solitary pursuit. Instead, it can be very helpful to gather together with other people experiencing similar problems for purposes of mutual support. Community-based support groups like Alcoholics Anonymous and Weight Watchers fall outside of the psychotherapy realm. Such groups are not conducted by a therapist, but by a nonprofessional leader, group member, or by the group as a whole. Though not professionally led, these support groups do offer many of the same social support, identity, and belonging benefits that make group therapy effective. Participation in support groups is sometimes recommended in addition to participation in psychotherapy or in professionally-led group therapy. Participation in a self-help support group after formal psychotherapy has ended may be a useful strategy to ward off future episodes of depression.
One of the nicer aspects of living during the Internet era is that virtual support groups are available on-line all the time and are accessible from any Internet connection. People from all over the world gather together in these on-line communities for mutual support. On-line communities are a particularly good and important resource during the disabling phases of depression when people are not able to motivate themselves to leave their homes.
There are numerous websites that offer on-line support for depressed individuals. A few useful community links are provided below:
Undoubtedly, more and more groups are being formed all the time. A simple search on the Internet will yield numerous options for those looking for on-line help. For more information on self-help methods and how to develop an effective self-help plan, please consult our Psychological Self-Tools Online Self-Help eBook
Therapists are Standing By to Treat Your Depression, Anxiety or Other Mental Health Needs
Ad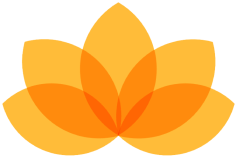 Myndfulness App
Designed to Help You Feel Better Daily
Download Now For Free
Ad