Tramadol Rehab Centers and Addiction Treatment Help
What is Tramadol? Is Tramadol Addictive?
Tramadol is
highly addictive
and its misuse can be life threatening; however, tramadol
addiction treatment
can prove effective.
If you have physiological, behavioral, and psychological symptoms of tramadol addiction, rehab can help you recover.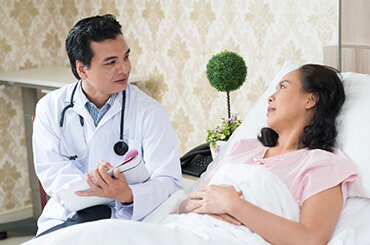 ---
Do I Need Tramadol Rehab? Is There Tramadol Treatment?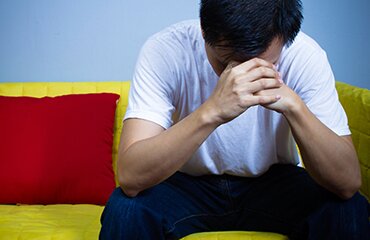 Get Help Now Addiction to tramadol can wreak havoc on your life. Don't wait another day. Find a treatment center today.
Symptoms that indicate a need for tramadol rehab include:
Using without a prescription or more than is prescribed.
Cravings.
Increased use over time.
Withdrawal symptoms when use is decreased or stopped.
"Drug-seeking" behavior and the feeling that one cannot cope without tramadol.
Those with additional needs such as mental health treatment, or who have potential health complications in detox, are best served in a medically supervised rehab.
Therapists are Standing By to Treat Your Depression, Anxiety or Other Mental Health Needs
Additionally, those with previously failed recovery attempts are most successful in the more intensive, structured and supportive environment rehab provides.
Other factors that indicate a need for rehab are:
Polydrug use and/or prolonged, heavy use of tramadol, which makes close medical supervision during withdrawal necessary.
A chaotic home environment.
Lack of recovery support.
Easy access to drugs at home.
If you have any of these issues, tramadol rehab is the most effective approach to recovery.
---
What to Expect from Tramadol Rehabilitation?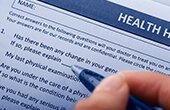 Intake
Information is gathered about your tramadol use, any other concurrent other substance use, your health history, current circumstances, stressors, and resources. A physical exam identifies any health issues that may complicate treatment, or that will need to be managed throughout the recovery process.
Detoxification
Tramadol is eliminated from the body in this first step of treatment. Typically done through tapering, or a gradually decreasing dose, a tramadol detox can progress smoothly under medical supervision. Withdrawal symptoms can be managed with pharmaceutical intervention, as needed.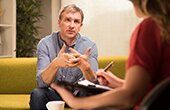 Adjunct Therapy
Tramadol rehab also offers therapy services that best support a lasting abstinence and recovery. These include individual, group and family counseling as well as education about tramadol addiction and recovery.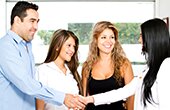 Visiting/Communication With Family/Involvement In Therapy
You may typically contact your loved ones, and visit with them regularly. As a part of many programs, they will be invited to participate in therapy and other recovery activities with you.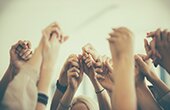 Supportive Environment
Tramadol rehab is a therapeutic and supportive environment where your physical, emotional and mental well-being will improve and stabilize. Education, counseling and skill building prepare you for a tramadol-free life.
---
How Long Does Tramadol Rehab Take?
A tramadol rehab stay depends upon your individual needs. Detox time can vary - cases of prior, prolonged and/or heavy abuse of tramadol can take longer to resolve
Psychological issues, life circumstances, resources, and the coping skills you need to develop will determine your length of stay.
---
Types of Rehabs
Residential

A residential setting is preferable for tramadol addiction treatment. It provides treatment determined by your individual needs in 30-day increments such as 30, 60, 90 and 120 days.

Supportive and therapeutic, a residential rehab is safe from tramadol access. Therapies and activities, along with staff and peer support, prepare you for a tramadol-free life.

Private or Luxury

A private tramadol rehab provides confidentiality and anonymity. Also, luxury rehab centers offer amenities that you might find in a fine hotel or spa.

If their costs are affordable for you, there are many options around the country.

Executive

Some tramadol rehabs are executive- and business-friendly. They provide accommodations that allow professional obligations to be tended to while in treatment and provide access to phones, computers and fax machines and may also even allow visits from business associates.

Tramadol abuse has been observed in health professionals, a population with very specific needs, particularly the need for privacy. Executive programs benefit such individuals by offering a program tailored to their requirements.

Other Specialized Rehab Programs

There are tramadol rehabs that can accommodate many special needs. For example, dual diagnosis programs treat tramadol addiction and co-existing mental health conditions simultaneously.

Also, there are:

Holistic programs.
12 Step and non-12 Step programs.
Age and gender-specific programs.
Those with expertise in addressing the needs of lesbian, gay, bisexual or transgender clients.
---
Paying for Tramadol Rehab
Rehabs vary in cost. You will have to inquire about them with each you consider.
Some things to ask about are:
What the total cost of your stay will be.
What forms of payment the rehab accepts.
There are some programs that are publicly funded and quite affordable if private treatment costs seem prohibitive.
People fund their treatment stays in a variety of ways:
Does Insurance Cover Tramadol Rehab?
Insurance policies vary. You will have to contact your insurance company to learn the specifics of your coverage for tramadol rehab.
Additionally, not every rehab takes insurance and some that do may not take your specific policy. You will also need to clarify insurance information with each rehab you consider.
---
What Happens After Rehab?
After rehab it is time to begin re-entry into the community. A gradual, step-by-step transition to independent home life ensures the best success.
Re-entry into the community is most successful when rehab is followed by aftercare and a stay in a live-in recovery setting such as a halfway house, sober living community or therapeutic community.
This allows one time enough to:
Rehearse new coping skills before returning to a home setting.
Develop a thorough tramadol relapse prevention plan that will help:

Identify triggers for resuming drug use.
Develop methods of healthy coping to prevent further use.
Assembling skills and strategies for a tramadol-free life is important, as is creating a recovery support group and continued counseling each step of the way.
Transitional settings help build confidence and reduce anxiety. They also allow one to gradually resume work or school and to access recovery support in the community.
---
How to Pick a Top Tramadol Rehab?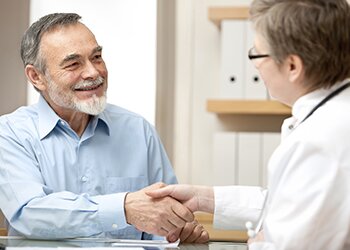 You have the best assurance of success in a rehab that specifically has expertise in treating tramadol addiction.
When contacting rehabs, you should inquire about:
Their training and experience in treating tramadol addiction.
What you should expect in detox and therapy. Detox should be medically supervised with round the clock monitoring.
Does the program incorporate key essentials that make it comprehensive?

For example, Individual, group and family counseling, addiction and recovery education, stress management and relapse prevention planning are key elements in a comprehensive program.
Mounting research and organizational guidelines suggest that recovery is best achieved through a comprehensive program that includes elements of:
Mutual support.
Self-efficacy.
Professional care.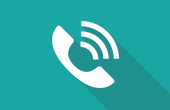 If your use of tramadol has gotten out of control, now is the time to seek treatment. No one deserves to go through withdrawal sickness, using most of their energy and resources in getting more of the drug.
Don't wait to turn your life around. If you need help assessing a tramadol rehabilitation program, please call 1-888-993-3112Who Answers? to discuss your options.