Did My Parents Make Me Like This?
Question:
I grew up in a household where my father was an alcoholic and mother a recluse. I have been depressed since childhood and am currently taking anti-depressants. I am 45 years old and have never married. I have four siblings and all are married. I have had several long-term relationships with men through the years. I am 45 years old. I am very attractive but end up with men who are less attractive. All of the men in these relationships have been very kind and caring but I have been very critical and mean to them. They all hang on till the bitter end. My mother treats my father like dirt, but he's a drunk, so I guess he deserves it. She is hypercritical of him and vicious in her verbal attacks. He never stands up for himself. I am in a relationship with a very kind man but I am beginning to mistreat him and need help to stop. I am wondering if my parents twisted relationship has anything to do with my many failed relationships.
This Disclaimer applies to the Answer Below
'Anne' is the pseudonym for the individual who writes this relationship advice column.
'Anne' bases her responses on her personal experiences and not on professional training or study. She does not represent herself to be a psychologist, therapist, counselor or professional helper of any sort. Her responses are offered from the perspective of a friend or mentor only.
Anne intends her responses to provide general information to the readership of this website; answers should not be understood to be specific advice intended for any particular individual(s).
Questions submitted to this column are not guaranteed to receive responses.
No correspondence takes place.
No ongoing relationship of any sort (including but not limited to any form of professional relationship) is implied or offered by 'Anne' to people submitting questions.
'Anne', Mental Help Net and CenterSite, LLC make no warranties, express or implied, about the information presented in this column. 'Anne' and Mental Help Net disclaim any and all merchantability or warranty of fitness for a particular purpose or liability in connection with the use or misuse of this service.
Always consult with your psychotherapist, physician, or psychiatrist first before changing any aspect of your treatment regimen. Do not stop your medication or change the dose of your medication without first consulting with your physician.
Answer:
Your question is a common one, and the best answer I can provide for it is "Yes and No". Yes – you are your parent's daughter and you were definitely influenced by the genes they gave you, and by the ways that they taught (or failed to teach) you to cope with problems. You may have picked up genes that make you more vulnerable than some to being depressed, and you may have learned hostile ways of relating to significant others by watching your parents. "No" – you are not determined by your genetics or your early childhood learning. You are not doomed to misery. You have free will. You can influence your life so as to make it better. If you haven't already done so, make the connection between your mother 'treating your father like dirt', and your own poor treatment of the 'kind' men you have been in relationships with. You say that it was okay for your mother to have abused your father 'because he is a drunk so I guess he deserves it', but this is not true at all. No one deserves to be abused by another. Two wrongs do not make a right. More to the point, are you happy being cruel to these men you've dated? You don't sound happy, and it seems that you've never allowed yourself to know the sort of relationship that can be a positive force in your life rather than a negative one. You are not doomed to hurt and drive away men who might otherwise be partners to you just because your mother did that to your father. You can learn how to change this self-destructive pattern of yours. How? Through psychotherapy (of the 'psychodynamic' variety I think – the kind that Dr. Melfi does on HBO's "Sopranos"), and also by reading self-help books to learn more about yourself (you can start with Clay Tucker-Ladd's free online Psychological Self-Help).
More "Ask Anne" View Columnists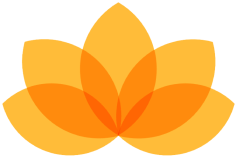 Myndfulness App
Designed to Help You Feel Better Daily
Download Now For Free
Ad