Question:
I have been dating a wonderful man for the past eight months. Before that I had gone through a divorce and a difficult marriage. I am falling in love with the man I am currently dating and am having difficulty expressing my feelings toward him. I am afraid that he will get scared and leave or that I haven't given myself enough time to grieve my last relationship. I do not want to re-kindle that old fire – flame is too mild to describe the previously stressful relationship, but i don't want to let my feelings for this man get out of control and ruin what we have. I know it sounds silly, but I'm basically afraid to tell him how I feel, that I love him. I actually stop myself from saying it to him out of fear of loosing him. I am at a loss as to what to do. Any advice would be helpful.
This Disclaimer applies to the Answer Below
'Anne' is the pseudonym for the individual who writes this relationship advice column.
'Anne' bases her responses on her personal experiences and not on professional training or study. She does not represent herself to be a psychologist, therapist, counselor or professional helper of any sort. Her responses are offered from the perspective of a friend or mentor only.
Anne intends her responses to provide general information to the readership of this website; answers should not be understood to be specific advice intended for any particular individual(s).
Questions submitted to this column are not guaranteed to receive responses.
No correspondence takes place.
No ongoing relationship of any sort (including but not limited to any form of professional relationship) is implied or offered by 'Anne' to people submitting questions.
'Anne', Mental Help Net and CenterSite, LLC make no warranties, express or implied, about the information presented in this column. 'Anne' and Mental Help Net disclaim any and all merchantability or warranty of fitness for a particular purpose or liability in connection with the use or misuse of this service.
Always consult with your psychotherapist, physician, or psychiatrist first before changing any aspect of your treatment regimen. Do not stop your medication or change the dose of your medication without first consulting with your physician.
Answer:
Your concerns are not silly at all. Rather, they are the most basic concerns that any human being experiences (after satisfying even more basic concerns about food and shelter). Our attachments for intimate others are the sources of the most powerful and wonderful and painful and necessary experiences we ever experience. You can't love someone and not come apart at the seams when that love is withdrawn or dies. The experience, the pain of losing love is often traumatic, and many people avoid loving again because they become afraid of being so vulnerable again. For truly, when you are young and you love the first time you don't realize how incredibly vulnerable you are making your heart. You go into it naively and trustingly, and when it dies you are shattered for a while and you are more cautious about loving the next time. But you have to make a rational decision at some point as to how to want to proceed with your life, knowing in an adult, experiential way what the dangers are. Do you want avoid close intimacy for fear of rejection or do you want to chance it again, this time knowing the stakes. There is no right answer for each person has a different set of temperaments and degrees to which they can tolerate experiences. But for most, the 'rightest' answer is to plot the path towards trusting again, for only in allowing for the possibility of trusting love again can you find the positive side of love (which can easily be worth the risk of the pain). This is a lot of big words I guess, but heartfelt. My advice? Assuming this is a good and essentially worthy man, allow yourself to fall in love with him. Do so with your eyes open, however, and despite the very real risks. And most of all, do so at your own pace. You must not force yourself to open faster than you feel safe in doing (and must not allow yourself to be forced to open faster either). You may want to seek counseling support as a place to discuss this all (either with a therapist, or wise and older person who's been around the block).
More "Ask Anne" View Columnists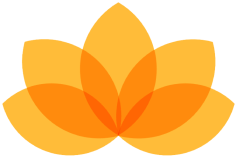 Myndfulness App
Designed to Help You Feel Better Daily
Download Now For Free
Ad