Question:
I'm a twenty-one year-old male, and have never had a relationship outside of close personal friends and family. I realize that being "shy" isn't something terrible uncommon, but it's come to the point where I would like some companionship in my life. (Not to mention some sex, but that isn't my main objective.). I know that I must sound like a whining teenager, but when it comes to a girl that I'm interested in as more then just a friend, I fear rejection so much that I simply don't let my feelings be known to the person of interest. In the past, I've simply dismissed my problem as me not having enough courage to remedy my situation, but recently I'm starting to wonder if it could be something more. Basically my question is this: Is there a reason for this, or am I just a weak-minded person? (The only past trauma I can think of is my Dad dying when I was 15. I was very attached to him, but my problem existed before that point. Although I wasn't concerned about it until now. If it is relevant, my Father had a massive heart attack when I was between seven and eight years old, and died years later from complications of heart disease.)
This Disclaimer applies to the Answer Below
Dr. Dombeck responds to questions about psychotherapy and mental health problems, from the perspective of his training in clinical psychology.
Dr. Dombeck intends his responses to provide general educational information to the readership of this website; answers should not be understood to be specific advice intended for any particular individual(s).
Questions submitted to this column are not guaranteed to receive responses.
No correspondence takes place.
No ongoing relationship of any sort (including but not limited to any form of professional relationship) is implied or offered by Dr. Dombeck to people submitting questions.
Dr. Dombeck, Mental Help Net and CenterSite, LLC make no warranties, express or implied, about the information presented in this column. Dr. Dombeck and Mental Help Net disclaim any and all merchantability or warranty of fitness for a particular purpose or liability in connection with the use or misuse of this service.
Always consult with your psychotherapist, physician, or psychiatrist first before changing any aspect of your treatment regimen. Do not stop your medication or change the dose of your medication without first consulting with your physician.
Answer:
I doubt that you are a "weak-minded" person. I also would not judge you if sex were your main objective. It is for a whole lot of young guys; it's simply a natural part of being human and male, and nothing to be ashamed about.
It's highly possible that you have a legitimate clinical anxiety disorder, such as Social Phobia, which is a condition characterized by excessive shyness specific to one or more social-interaction conditions (such as dating and/or public speaking). There is an intense fear of rejection that occurs that makes it all but impossible to even approach the feared social interaction.
Social phobia, if that is what you've got, is fortunately, a very treatable condition with well developed therapies that are proved effective for helping to minimize the problem and let people get on with their lives. You'll want to find a clinical psychologist who can offer you a proper opportunity for diagnosis, and also "Cognitive-Behavioral" program for social phobia if it is appropriate for your case. It is very important that you ask for and get specifically that type of treatment, as that is the best type of psychotherapy available for addressing social phobia these days. Psychotherapy is in general a better treatment approach than medicine (in my humble opinion) for phobias, mostly because medicines that lower your anxiety tend to be addictive in nature and won't help you to address the cognitive errors and distortions that you are likely making which set up your anxiety in the first place. However, medications for anxiety are widely available from medical doctors and are often helpful for many people struggling with anxiety related problems. Don't hesitate to ask for them if you think they might benefit you.
My last suggestion is to rent the recent comedy movie, "The 40 Year Old Virgin", which is a very funny and warm send-up of a guy who is much older than yourself with a similar problem. It works out for Andy (the main character in the movie), and I don't doubt that it will work out for you.
Therapists are Standing By to Treat Your Depression, Anxiety or Other Mental Health Needs
Ad
More "Ask Dr. Dombeck" View Columnists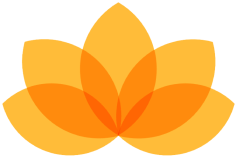 Myndfulness App
Designed to Help You Feel Better Daily
Download Now For Free
Ad