Dating And The Stigma Of Mental Health.
Question:
hello im writing in about dating and finding a loving partner i find it difficult to date, i have but when wimen ask me what i do for a living i cant tell them im on welfare benefits and have a mental health problem, i have and they didnt want to know leaving me feeling emotionally crushed, i am a fine art student at uni. people tell me not to tell them and wait till later but im afraid that when at that point when i fall in love and confess about these issues i will be rejected i feel that im entitled to a loving relationship but its so difficult and it is greatly upsetting me please can you help.
This Disclaimer applies to the Answer Below
Dr. Schwartz responds to questions about psychotherapy and mental health problems, from the perspective of his training in clinical psychology.
Dr. Schwartz intends his responses to provide general educational information to the readership of this website; answers should not be understood to be specific advice intended for any particular individual(s).
Questions submitted to this column are not guaranteed to receive responses.
No correspondence takes place.
No ongoing relationship of any sort (including but not limited to any form of professional relationship) is implied or offered by Dr. Schwartz to people submitting questions.
Dr. Schwartz, Mental Help Net and CenterSite, LLC make no warranties, express or implied, about the information presented in this column. Dr. Schwartz and Mental Help Net disclaim any and all merchantability or warranty of fitness for a particular purpose or liability in connection with the use or misuse of this service.
Always consult with your psychotherapist, physician, or psychiatrist first before changing any aspect of your treatment regimen. Do not stop your medication or change the dose of your medication without first consulting with your physician.
Answer:
Of course it is very true that mental illness continues to carry with it a very real stigma. In my opinion, it is not the diagnoses having to do with Depression and Anxiety Disorders that are the problem. Instead, the Acute Mental Illnesses that continues to be highly stigmatized. The Acute Mental Illnesses include such things as the Psychotic illnesses, particularly the various types of Schizophrenia. These seem to be misunderstood by the public and continue to be stigmatized, unfortunately. At the very same time, the general public appears to understand and accept the Bipolar Disorders. Perhaps this is due to the fact that so many famous people both presently and in the past have had this diagnosis.
Despite all of this you need to know that people with Schizophrenia as well as people, who have any of the other chronic mental illnesses, do date and even marry and raise children. I can report this to you out of direct experience that comes from working in this field for many years. In addition, the partners who married these patients knew full well that their dating partner had a mental illness. Of course, not everyone will be willing to date someone with a mental illness but this is true of anything in life. In fact, I will concede to you that it is more difficult to find someone who will accept a mental illness but it is not impossible.
Looking at the way you wrote your E. Mail question is interesting because, upon first reading it, it seems as though your concern is about being on Welfare benefits. First, I suspect that this is not accurate at all. What I mean is that you are probably on disability, not welfare. Disability comes under the Social Security Act and is an entirely different thing. If I am right about you then you could be scaring people away with the word "welfare" and not with the word "mental illness." Remember, welfare is stigmatizing also.
By the way, if you are on Welfare you need to look into changing that. Mental illnesses, particularly the chronic ones, qualify as disabilities. Therefore, you may qualify for Social Security Disability and it pays more money and entitles you to Medicare and that makes more medical services available to you.
Therapists are Standing By to Treat Your Depression, Anxiety or Other Mental Health Needs
Ad
Going back to your E. Mail, it seems to me that you feel ashamed about having a mental illness. In other words, it is your own sense of embarrassment about this that is getting in your way.
Remember, you are a student, a Fine Arts Student at the University. That is really good. Perhaps you do not communicate to people how well you are doing and how proud you are to be a fine arts student. People ask you what you do for a living and you tell them that you are on welfare. No, No, this is not true. You are a student and that means a whole lot. You need to stop portraying yourself in such a lowly way.
I am sure that there are many women out there who would be willing to date you if they really knew who you are. For that to happen, you have to tell them.
Best of luck
More "Ask Dr. Schwartz" View Columnists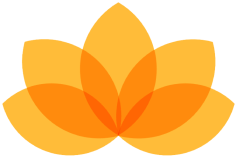 Myndfulness App
Designed to Help You Feel Better Daily
Download Now For Free
Ad