Guys Think I Am Too Much For Them To Handle
Question:
I am 23 years old and is attractive enough to make heads turn when I walk down the streets. I went on numerous dates with guys as young as 3 years younger than me or as old as 12 years older than me. Which means to say that I do not have problems attracting any guy. At the beginning stage, guys find me really attractive, intelligent, understanding, sensitive etc… But as time goes on, they eventually start seeking advice instead of seeing me as a person available to be their date. In fact, I've never been officially asked out on a date. All the "dates" I've mentioned is where I ask them if they're free for coffee. Another way is we become "friends" and we meet as "friends." Slowly things work out. However, even then, they don't call it a date but an "outing."

It is frustrating that I've never been asked on a date, even a very simple one. It makes me feel worse when gals who are not as attractive as I am are asked on a special date. I've never even received a single rose!! Eventually, these guys move away, end up with a another girl with whom they get very serious and become happily married. Still, these guys remain as my friends.

Worst of all, they give me tips on how to get a guy. I can't find someone who will see me as more than just a friend. It even confuses my Mom, who sees the number of male friends I have, that no one asks me out.

I even end up thinking I'm cursed. It's very frustrating. I feel extremely lonely. I don't have that special someone who can also meet my needs. I cannot believe that I'm still a virgin.

Therapists are Standing By to Treat Your Depression, Anxiety or Other Mental Health Needs

Ad

Please see if there's any issue here.
This Disclaimer applies to the Answer Below
Dr. Schwartz responds to questions about psychotherapy and mental health problems, from the perspective of his training in clinical psychology.
Dr. Schwartz intends his responses to provide general educational information to the readership of this website; answers should not be understood to be specific advice intended for any particular individual(s).
Questions submitted to this column are not guaranteed to receive responses.
No correspondence takes place.
No ongoing relationship of any sort (including but not limited to any form of professional relationship) is implied or offered by Dr. Schwartz to people submitting questions.
Dr. Schwartz, Mental Help Net and CenterSite, LLC make no warranties, express or implied, about the information presented in this column. Dr. Schwartz and Mental Help Net disclaim any and all merchantability or warranty of fitness for a particular purpose or liability in connection with the use or misuse of this service.
Always consult with your psychotherapist, physician, or psychiatrist first before changing any aspect of your treatment regimen. Do not stop your medication or change the dose of your medication without first consulting with your physician.
Answer:
Wow, I would certainly say that there is an issue here. In fact, I would guess that you are probably dealing with many issues.
What I notice immediately is that the title of your E. Mail question is never referred to in the body of your letter. In the title, you say that "guys think that you are too much to handle." It is not clear to me whether they have said this to you or if this is a self concept issue. Of course, it could be both.
I am really asking why men would believe you are "too much to handle?"
What are they really saying? Do they find you too angry, tempermental, depressed, anxious, remote or removed, or, what?
Let me hazard some guesses as to what may be happening with you. However, remember that I do not know you and can only speak in hypothetical and general terms. More solid answers would come from your seeking psychotherapy and I believe it would make good sense for you to seek the help of a psychologist or licensed clinical social worker. Anyway, lets start examining some possibilities:
1. It is quite a phenomenon that a young and attractive female, such as yourself, would remain a virgin. For that to occur there can be one of two possibilities, I believe: A. You choose to not have sex until you are married. Perhaps you choose this for moral or religious reasons. B. You want to have sex but are transmitting some type of message to available men that you are off limits.
2. Human beings do not speak only with words. Something called "body language" or non verbal communication plays an important role in our communication. For example, you could be thinking to yourself, "Gee, I like him," but non verbally communicating, "I don't like you at all." To go back to "B" above, you could find a guy very attractive, yet, communicate through non verbal language that, "I am a family girl and am not into sex. Another example could be that, "I believe I am so very attractive that "you" are not good enough for me. It may not be your intended message but could be what you are transmitting. I am not suggesting that this is true but only a possibility.
3. It is also very possible that you are selecting men who are not really available. This is an old story for us human beings and it goes something like this, "I like the guys who are not attracted to me, and, do not like the ones who are attracted." Under this familiar scenario, the men who do want to date you are rejected and those who do not want to date you become friends.
4. There is also an etiquette to dating. Please understand that I am now an "old guy" (prehistoric) (grin) and things have changed but, it is usually the guy who likes to do the inviting out. If you are preempting them by asking them for coffee, etc. then you might be shutting off other possibilities. Now, I don't know for sure because dating patterns have changed since "medieval times," when I was young (grin) but I still suspect that it is the guys who want to initiate. Therefore, you may need for them to ask you out. Also, it is going to be important to make it clear, somehow, that this is a date.
5. Date means that the guy drives to your house to pick you up and take you out. In so doing, he is paying the bill. That gives it that distinct meaning that this is not friendship because this is our first date. You already know these guys because you have met them so, why go for coffee. People meet for coffee when they meet online. Coffee meeting is at a neutral and safe place where total strangers from the Internet meet in a safe way. You do not need that.
6. It is also possible that, as much as you want that special someone, you harbor fears for some reasons that would be best understood by you in psychotherapy.
Research shows that when women talk to men they get the best results when they make eye contact, mimic or imitate some of their ways of speaking and show they are listening to the guy by nodding in agreement.
I hope this helps and I want to encourage you to enter psychotherapy, especially with someone who does Cognitive Behavioral Therapy so that you can focus on the specific issues rather than digging back into your early childhood.
I wish you well and know that you will find the right man and find happiness.
More "Ask Dr. Schwartz" View Columnists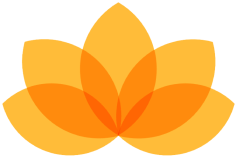 Myndfulness App
Designed to Help You Feel Better Daily
Download Now For Free
Ad