Are My Past Sexual Fantasies Dangerous And Unusual?
Question:
Since I was in 8th grade up until I was a senior in High School (I am now 20 years old), I would have violent sexual fantasies, first involving me shooting up a school and taking girls hostage in the girls bathroom. I would then tie them up, suffocate them, and have sex with them. I also had fantasies about being invisible and overpowering women for sex. The victims have included my mom, sisters, friends, teachers, actresses and random people. I would watch rap music videos and look at modeling magazines to get myself stimulated to engage in the long, drawn out fantasy. Is this behavior or subject matter entirely unusual and cause for great alarm? I have now been diagnosed with obsessive compulsive disorder, because now the thoughts are unwanted, and because of my past I believe that I am more likely to act out on them in the future. My psychologist says that the past is the past, but now I have OCD, although I believe I am dangerous or have something entirely wrong with me, because when I read about the BTK killer, I found out that he had done many of the exact same things I would fantasize about on a regular basis. Does my situation fall outside of simple OCD psychology, or should I be seeing a criminal psychologist?
This Disclaimer applies to the Answer Below
Dr. Schwartz responds to questions about psychotherapy and mental health problems, from the perspective of his training in clinical psychology.
Dr. Schwartz intends his responses to provide general educational information to the readership of this website; answers should not be understood to be specific advice intended for any particular individual(s).
Questions submitted to this column are not guaranteed to receive responses.
No correspondence takes place.
No ongoing relationship of any sort (including but not limited to any form of professional relationship) is implied or offered by Dr. Schwartz to people submitting questions.
Dr. Schwartz, Mental Help Net and CenterSite, LLC make no warranties, express or implied, about the information presented in this column. Dr. Schwartz and Mental Help Net disclaim any and all merchantability or warranty of fitness for a particular purpose or liability in connection with the use or misuse of this service.
Always consult with your psychotherapist, physician, or psychiatrist first before changing any aspect of your treatment regimen. Do not stop your medication or change the dose of your medication without first consulting with your physician.
Answer:
I am not sure what there is about your past that you fear could make you violent in the future. If you are referring to these fantasies and that they come from the past is one thing. If you, as a child, had a history of torturing and killing small animals, such as mice, frogs, cats, etc. and enjoyed doing those things that is another thing. Killing small animals, enjoying setting and watching fires and doing other sadistic or cruel things during your childhood, is a symptom of a severe mental illness that could take you into the psychotic range. However, I am guessing that these sexual fantasies were and are nothing other than the erotic fantasies of a young man in puberty and early adulthood. Notice I wrote "were and are" because I suspect you still have them and that is what worries you.
The types of sexual fantasies that you describe are not unusual and not symptomatic, by themselves, of anything wrong with you other than having an active and strong libido. Lots of people have these, women included and the movies and pornographers love to make money by making movies and magazines that appeal to that aspect of our sexuality. They succeed because what you describe is so common. Even Golda Meir, the late Prime Minister of Israel during the 1960's feared that movies from the Holocaust could become sexually erotic in the future. I am sure she was correct.
The fact that you have written this E. Mail question and that you have OCD are indicative of the fact that you are not likely to do anything harmful to other people. In other words, you have a well developed sense of guilt and that goes along with OCD. If you did not feel guilt for your fantasies I doubt that you would be asking this question. In addition, because OCD has so much to do with self control, I doubt you would have OCD if you did not feel enormous (even too much) control over yourself.
I want to suggest one more idea and it it that there is a reason for having the type of sexual fantasy that you describe, in which women are helpless and your are the complete master. The idea is that perhaps, and I do not know, you were not allowed to have any control or sense of separateness while growing up. The result is that, in your fantasies, women are helpess and you are all-powerful. Anyway, somthing to think about.
Therapists are Standing By to Treat Your Depression, Anxiety or Other Mental Health Needs
Ad
Stay with your psychologist, work on yourself and stop worrying. No, you do not need a criminal psychologist and you are not a danger to anyone. I suspect that you need a really great girlfriend with whom you can have a happy, full and active sexual life.
Best of Luck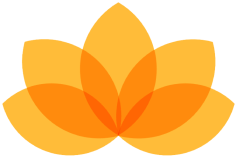 Myndfulness App
Designed to Help You Feel Better Daily
Download Now For Free
Ad