Why Is He So Jealous, Even Of My Own Brothers??
Question:
How long have you been together? 8 months

What is your age range? 20/25

Please share your story:

My boyfriend and I have been together for 8 months and everything was good in the beginning. Then, slowly, I started seeing how fast he got angry and how jealous he was. I thought it was cute until it started becoming a controlling issue. He started accusing my own brother of checking me out and how I must like it. My brothers and I are really close so we joke around and make fun of each other . But he is like obsessive and it scares me because I jut got out of a 9 year relationship with an abusive man and we had the same problems.

Therapists are Standing By to Treat Your Depression, Anxiety or Other Mental Health Needs

Ad

What should I do?

Is it me? I feel like I will never be happy..

Please help me! Should I continue in this relationship?
This Disclaimer applies to the Answer Below
Marriage Corner staff respond to your marriage problems questions from the perspective of training in clinical mental health and psychotherapy.
The intent of Marriage Corner and Mentalhelp.net is to provide to provide general educational information to the readership of this website. Responses from staff and readers should not be understood as psychotherapy or specific advice intended for any particular individual(s).
Questions submitted to this column are not guaranteed to receive responses.
No ongoing relationship of any sort (including but not limited to any form of professional relationship) is implied or offered by the Mentalhelp.net staff or to people making their submissions. No correspondence takes place.
Mental Help Net and CenterSite, LLC make no warranties, express or implied, about the information presented in this column. MentalHelp.net disclaim any and all merchantability or warranty of fitness for a particular purpose or liability in connection with the use or misuse of this service.
Always consult with your psychotherapist, physician, or psychiatrist first before changing any aspect of your treatment regimen. This includes making any changes to your personal relationships. If you are taking medications or are in psychotherapy, do not stop your medication or change the dose of your medication and do not stop psychotherapy without first consulting with your physician or psychotherapist.
Answer:
You are accurate when you state that your boyfriend's jealousy is a controlling issue. He wants all of your attention focused on himself and feels that you are outside of his control if you spend time with anyone else. Many times jealousy has to do with feeling insecure. Basically, he fears that you like your brothers and other people more than you like him. There is no way you will convince him otherwise. In my opinion, this is why you would be better off ending this relationship. You are correct. You will never be happy with this man because he will always try to control you, at least that is how I "see it."
However, the issue is deeper for you because you report that, in an earlier relationship, the same issuess appeared. Why does this keep happening to you?
It is common for all of us to repeat past problems in an effort to find solutions. Past problems most often refer back to when we were growing up. Perhaps your father or mother was jealous of each other. Perhaps you experienced or witnessed some other problems in your family and those problems are being repeated as exemplified by the types of men you choose.
My suggestion is that you enter psychotherapy in order to learn how to avoid the same pattern of behaviors that have recently plagued you.
Best of Luck
More "Marriage Corner" View Columnists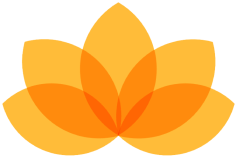 Myndfulness App
Designed to Help You Feel Better Daily
Download Now For Free
Ad