Mask And Encasement Fetish, Mete
Question:
hi i am writing from cyprus an ı am 35 years old male…well please forgive for my bad english everyone ı've just need help basıcly.. this is urgent!!! ı don't know what to do about my fantasy and ı thınk my fantasy ıs worst of all and ı wısh ı could lıve wıth that fantasy only boots or stockıngs but mıne ıs mask fantasy especially anonyously partner that enjoys wearing mak and hiding her face from me…ok…ı am engaged sınce 5 months almost with my fionsey. I've been having this fantasy since my early childhood and ı enjoy seeıng people wearıng mask where ever! on the cold weather if ı see someone wrapping their face with their scarf it turns me on immediately. Since ı started with my fioncey ı made my self so clear to her ı enjoy thıs fantasy at the beginning she dıdn't quite interested at first then we didin't talked about it untill she writes me on my phone tellıng me her house ın englend ıs very cold and she ıs wearıng gloves and scarfs at home and ı started to ask and ask and ask questions how often she wearsıt and blah blah blah then she started to have a ınterests to a catsuıt's hoods and everything that it is in my imagination. ı visted her on december and we spend the newyear toether also. we dıd the fantasy but she told me that she dıdn't like it after all this is when all started.! ı found out and she ıs also found out… ı couldn't have sex when she ıs not wearıng mask and thıs ıs really efectıng her ı need help to be able to have a sex whıle ı can see her face! when she ıs not wearıng any mask ı would be able to have sex wıth her but ı could't! please people please ı need urgent help because ı love her and ı don't want to loose her. please gıve me some adıce what to do ı am despered to forget my fantasy! ıt ıs not only the mask ıt ıt also the complete encasement lıke catsuıt wıth attached mask on ıt gloves socks and everythıng please ı need help to be able to have sex normally and ı don't want my partner to lıve me for that sılly fantasy ıf she would!… ı might kıll my self!!!
This Disclaimer applies to the Answer Below
Dr. Schwartz responds to questions about psychotherapy and mental health problems, from the perspective of his training in clinical psychology.
Dr. Schwartz intends his responses to provide general educational information to the readership of this website; answers should not be understood to be specific advice intended for any particular individual(s).
Questions submitted to this column are not guaranteed to receive responses.
No correspondence takes place.
No ongoing relationship of any sort (including but not limited to any form of professional relationship) is implied or offered by Dr. Schwartz to people submitting questions.
Dr. Schwartz, Mental Help Net and CenterSite, LLC make no warranties, express or implied, about the information presented in this column. Dr. Schwartz and Mental Help Net disclaim any and all merchantability or warranty of fitness for a particular purpose or liability in connection with the use or misuse of this service.
Always consult with your psychotherapist, physician, or psychiatrist first before changing any aspect of your treatment regimen. Do not stop your medication or change the dose of your medication without first consulting with your physician.
Answer:
Mete, the issue of fetishes is very complicated. Basically, sexual fetishes are acceptable if doing them does not involve breaking the law or intruding on someone's privacy. However, if two people enjoy indulging one another in a fetish and it does not break laws or involve unwilling other people, then it is fine.
However, you fiancee is not happy with your mask fetish. It appears that she is occasionally a willing participant but you need it all of the time or you cannot perform. This would probably annoy many sexual partners. Why?
It is needless to point out that sex is an extremely intimate act, particularly within the context of a loving relationship such as with a fiancee or husband or wife. The human face represents the very essence of a person and most intimate lovers would want to have their face seen while making love and to observe the face of their partner. Yes, a mask sometimes, if that is your wish ,but not always. In a way, the mask causes you and her to not really be there together.
Why is it that you cannot perform without her wearing the mask? I suspect that you are conflicted about your sexual feelings and about sexuality as a human means of communication. The mask, something you always must have your partner wear, may hide the real and personal woman, rendering the sex annonymous. This is only a guess but I suspect that something of the kind is going on.
Therapists are Standing By to Treat Your Depression, Anxiety or Other Mental Health Needs
Ad
I understand your despair but do not go the suicide route. Instead, enter psychotherapy, especially with someone trained in Cognitive Behavioral Therapy, because it is very focused and goal directed. Let your fiancee know that you are doing this and that you do not want to lose her. Do not wait but go into therapy immediately and with this type of therapist, most usually done by a clinical psychologist. You may need to go to the UK and see someone there.
Best of Luck
More "Ask Dr. Schwartz" View Columnists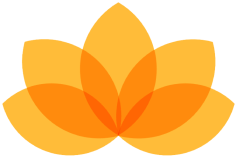 Myndfulness App
Designed to Help You Feel Better Daily
Download Now For Free
Ad