How Can I Overcome My Debilitating Shyness And Fear Of Life?
Question:
Hi.

I feel so lost. I feel very sad, depressed and worthless. I am 21 years old and I feel like I am wasting precious time that someone would make better use of. Also everytime I try to force myself to change the way I think and try to help myself, I get scared because I am scared of doing things in life that I feel other people find so easy. I'm scared of living, doing things on my own, talking to people, having a life, which I know sounds very strange.

I am very lucky and I appreciate how fortunate I am and how comfortable my life is, but sometimes I forget this. I'm a very shy person. I think I'm paranoid of people looking at me in the streets of the university, in pubilc places, etc. I've always been shy and I feel that no one wants to have me as a freind because of this shyness. I dont know how to overcome it. I've read many self help books but they do not work on me, no matter how hard I try.

I feel that at 21 that I should have certain qualities that I don't seem to have. I have low self confidence, low self esteem, few friends I think, and I am always angry it seems. I can't get over past problems and issues and, even though its in the past, I find myself drifing back to those moments and I get more angry.

Therapists are Standing By to Treat Your Depression, Anxiety or Other Mental Health Needs

Ad

I feel I have no one to talk to and, if I do, I would feel ashamed and guilty for not being more thankful for what I have and the great things in my life, even though I am.

I don't know how to help myself. I just want to be like other people. I seem to have gotten worse during my time at universiy while I feel others have flourished and grown and I am jealous of that. I feel so alone and that scares me
This Disclaimer applies to the Answer Below
Dr. Schwartz responds to questions about psychotherapy and mental health problems, from the perspective of his training in clinical psychology.
Dr. Schwartz intends his responses to provide general educational information to the readership of this website; answers should not be understood to be specific advice intended for any particular individual(s).
Questions submitted to this column are not guaranteed to receive responses.
No correspondence takes place.
No ongoing relationship of any sort (including but not limited to any form of professional relationship) is implied or offered by Dr. Schwartz to people submitting questions.
Dr. Schwartz, Mental Help Net and CenterSite, LLC make no warranties, express or implied, about the information presented in this column. Dr. Schwartz and Mental Help Net disclaim any and all merchantability or warranty of fitness for a particular purpose or liability in connection with the use or misuse of this service.
Always consult with your psychotherapist, physician, or psychiatrist first before changing any aspect of your treatment regimen. Do not stop your medication or change the dose of your medication without first consulting with your physician.
Answer:
It must be terrible for you to feel so lost and to think that, while others have flourished, you have not. It's important for you to know that therapy is available to help you cope with this and move on with your life.
I have no way of knowing your diagnosis but many of the symptoms you describe fit Avoidant Personality Disorder with a lot of shyness mixed in. What you want is to be able to be with other people and feel comfortable. Instead, your anxiety around others is so great that you want to avoid them and be alone. At the same time, being alone feels lonely. Feeling lonely feels like being rejected. The whole process is very painful.
You are to be applauded for turning to self help books in an effort to get recover from these problems. However, there are many times when each of us need the help of someone else because we cannot do it alone.
What I am recommending is a type of psychotherapy called Cognitive Behavior Therapy also known as CBT. I am recommending it to you because the focus is on the thinking that helps make you feel anxious around people as well as the thoughts that make you want to avoid them. The therapy helps you learn to replace those automatic and unrealistic thoughts with those that are reality based.
In looking for a therapist you want someone who is trained in CBT rather than psychodynamic therapy. In other words, you need help in reducing your fears while making the effort of learning to feel comfortable in social situations. In my opinion, clinical psychologists are best trained in CBT.
Because you are at university, there most likely is a mental health center on campus where you can start to get help. If you want help outside of the university and have plenty of money, there are excellent psychologists available in most communities. You can find them by doing an Internet search, or asking you medical doctor or calling the state chapter of the American Psychological Society.
Your's is a problem that is very responsive to psychotherapy, especially CBT.
Best of Luck
More "Ask Dr. Schwartz" View Columnists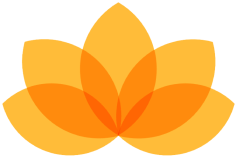 Myndfulness App
Designed to Help You Feel Better Daily
Download Now For Free
Ad