Anxiety Has Taken Over My Life...
Question:
Dear Dr. Schwartz,

I currently am a full time worker for NYS and am 23 years old. My first experience with anxiety happened my junior year in High School when I was in a Medical Technology class and a girl next to me fainted. I, myself have fainted before and it never effected me the way it did that day. When it happened, I didn't know what was wrong with her and immediately started to sweat, panic and ran out of the classroom. I went to the nurse and she told me I probably had a mild anxiety attack and had me lie down for awhile. I went about my day like normal – until the following day when I returned to the classroom. The moment I walked into the door it was unbelieveably terrifying. The smell of the room, the sight of the girl, everything about it scared me like I was walking on death row. I started to cry for no reason and got the same exact feeling I did the day before and left school. I almost didnt graduate becuase of this. Everytime I returned to school I immediately got the same fear and had to somehow leave. I was tutored for 4 months and managed to pass by the skin of my teeth.

Since then, I have seen numerous Doctors to try and help me but I can't seem to get past the 1st visit without literally running out of the office. I am absolutely petrified of Doctors and anything that has to do with them, period. My anxiety and new found phobias (elevators, crowded places, long distance traveling, heights, closed areas, heat, death – the list goes on) seem to be progressively getting worse. I am so depressed over it and I just think this is the last step for me. I am on medication that my Primary Care Physician has prescribed for me (Xanax) that seems to be the ONLY thing that will calm me down and I am sick of taking it.

I am only 23 years old and can't even walk into a mall without fearing for my life. It's so depressing and scary beyond belief. It's strange that I can write about this all day long but the moment I am face to face with someone talking about it, I clam up and cry.

Therapists are Standing By to Treat Your Depression, Anxiety or Other Mental Health Needs

Ad

I just don't understand this and I wish I did, or knew how I could be normal. If you have any help or information for me, please let me know. I really could use it.

Thanks for your time. I really appreciate it.

Sincerely, September3
This Disclaimer applies to the Answer Below
Dr. Schwartz responds to questions about psychotherapy and mental health problems, from the perspective of his training in clinical psychology.
Dr. Schwartz intends his responses to provide general educational information to the readership of this website; answers should not be understood to be specific advice intended for any particular individual(s).
Questions submitted to this column are not guaranteed to receive responses.
No correspondence takes place.
No ongoing relationship of any sort (including but not limited to any form of professional relationship) is implied or offered by Dr. Schwartz to people submitting questions.
Dr. Schwartz, Mental Help Net and CenterSite, LLC make no warranties, express or implied, about the information presented in this column. Dr. Schwartz and Mental Help Net disclaim any and all merchantability or warranty of fitness for a particular purpose or liability in connection with the use or misuse of this service.
Always consult with your psychotherapist, physician, or psychiatrist first before changing any aspect of your treatment regimen. Do not stop your medication or change the dose of your medication without first consulting with your physician.
Answer:
What you are experiencing is typical of how an anxiety can turn into a phobia and panic attacks. You were probably prone to anxiety before the experience in the classroom. However, the anxiety attack worsened so that the very next day after the classmate fainted, you experienced panic.
Left untreated anxiety disorders worsen and turn into phobia and panic attacks. That is what is happening to you. You need to get the correct kind of help for this disorder. Rather than medical doctors you need to see a clinical psychologist who specializes in cognitive behavior therapy. The emphasis is on behavior and anti medication cannot and will not change behavior. Zanax is commonly prescribed for anxiety of all types. Your primary care physician should have referred you to a clinical psychologist but instead gave you a prescription and left it at that. Zanax won't help you recover except that it will reduce the immediate anxiety. That is not enough. Worse, Zanax is addicting and you should speak to the same doctor about safely getting off of it.
Please understand that it is common for people with these anxiety disorders to get depressed because of the way they impact on daily life.
Please find the right kind of clinical psychologist, one who practices cognitive behavior therapy because that works best for your problems.
Be assured that your anxiety and panic problems are very treatable and there is no reason why you should not recover with the correct treatment.
Good Luck
More "Ask Dr. Schwartz" View Columnists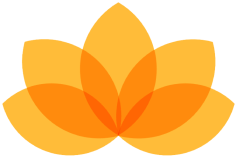 Myndfulness App
Designed to Help You Feel Better Daily
Download Now For Free
Ad