Question:
Thanks for this great service. I am Middle Eastern female age 29 and just married. It was an arrange marriage. We love each other a lot and we spend some good 3-4 months before marriage. My problem is that i love my man a lot and respect him but we are not able to have proper sex. It's been 6 months of our marriage and we still have not done that right. He is not able to maintain his erection more then 2 minutes. We talk about this but he seems to be least interested in finding a solution for it. He is a nice person and loves me a lot but in sex he is very selfish. He is just keeping himself happy and doesn't want to see my happiness. What should i do to keep up a healthy relationship?
This Disclaimer applies to the Answer Below
'Anne' is the pseudonym for the individual who writes this relationship advice column.
'Anne' bases her responses on her personal experiences and not on professional training or study. She does not represent herself to be a psychologist, therapist, counselor or professional helper of any sort. Her responses are offered from the perspective of a friend or mentor only.
Anne intends her responses to provide general information to the readership of this website; answers should not be understood to be specific advice intended for any particular individual(s).
Questions submitted to this column are not guaranteed to receive responses.
No correspondence takes place.
No ongoing relationship of any sort (including but not limited to any form of professional relationship) is implied or offered by 'Anne' to people submitting questions.
'Anne', Mental Help Net and CenterSite, LLC make no warranties, express or implied, about the information presented in this column. 'Anne' and Mental Help Net disclaim any and all merchantability or warranty of fitness for a particular purpose or liability in connection with the use or misuse of this service.
Always consult with your psychotherapist, physician, or psychiatrist first before changing any aspect of your treatment regimen. Do not stop your medication or change the dose of your medication without first consulting with your physician.
Answer:
If I've understood your meaning here, your sexual relationship with your husband is frustrating because he has his orgasm within two minutes of beginning lovemaking, that ends your interaction, and you are left without enough stimulation so that you could have your own orgasm. This is a very common problem, even here in the supposedly 'liberated' west. So for what that is worth, you are not alone. When it comes to achieving sexual satisfaction, men and women simply have different requirements based on the fact that they are built different. Men orgasm easily and without much stimulation. Women tend to require more stimulation before they can orgasm. Also, men and women require different types of stimulation in order to have an orgasm. You can read more about these differences in Wikipedia's article on orgasm. Some men think there is something wrong with women because they may require additional stimulation beyond two minutes of lovemaking to orgasm, but there is in fact nothing wrong with this situation – it's just how men and women are constructed. An immature or inexperienced man who is not used to lovemaking will often have a difficult time pleasing his female partner because he simply cannot stand the stimulation associated with intercourse and ends up orgasming too quickly. This problem is called premature ejaculation. The best practical cures for premature ejaculation are more experience, a desire to please, and a sense of humor. Men tend to get more skilled at holding themselves back from orgasm as they have more experience with handling the sensations of intercourse. Whether your husband will ever want to hold himself back from coming immediately is a different story than whether he will be able to gain the ability to hold himself back. A selfish man – an immature man as far as I'm concerned – will never want to take the time out to please his partner, and that is unfortunate for both the wife, and the husband. Unfortunate for the wife because she misses out sexually, but also unfortunate for the husband because he misses out on an opportunity to bond with his wife, to feel potent about his ability to bring her to orgasm (not all men can do this!), and to heighten his own orgasms which frequently will benefit and intensify from being held back. A man may have to work a little harder than he'd selfishly prefer to work if he is to bring his wife to orgasm. For instance, he may make love in a position that better stimulates her clitoris, and he may have to provide direct clitoral stimulation. But a husband who does these things for his wife is going to be a man with a happy wife – one who will feel potent and good about himself. A husband who won't do this things for his wife is likely to end up with a frustrated wife who won't care about pleasing him all that much. If you were an intelligent husband, which path would you choose? Here is hoping you have an intelligent husband who will do the right thing by you.
More "Ask Anne" View Columnists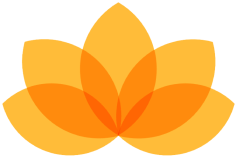 Myndfulness App
Designed to Help You Feel Better Daily
Download Now For Free
Ad