Seizures Interfering With Love
Question:
My husband and I have been together for 15 years. We have been married for 8 years. I'm 38 and he's 42. He and I met when he moved into an apartment next door to me. We dated for about 6 months when he told me he had tried to commit suicide 9 years earlier and, as a result, had been in a coma for a year and had head injuries which required him to take anti-seizure medications. My past experiences helped me accept his past. Although he was taking the medicine, he didn't have a seizure until four years after we were together. The second seizure came about a year later. We married about a year after his second seizure. At that time, his seizures became more frequent and started presenting problems for him. He was not able to maintain a job and had to miss quite a bit of work. Up until that point, he had a good job and we were financially secure. When he began having seizures every week, I was forced to make more money. My salary has never been enough to really support us both and financial problems have been constant. In addition, he has become more dependent on me and his medication interferes with his ability to concentrate. His behavior is often irresponsible and I'm certain that the combination of Topomax, Dilantin and Depakote affect his ability to think clearly. He lost nine jobs last year. I do love him, but I no longer feel like his partner. I feel like a mother to him. I am not sexually attracted to him and I hate myself for it. I care about him deeply, but I long for an intellectual, mature relationship. I have already had an affair and it made me physically ill. I couldn't maintain it, despite the intellectual and sexual aspect. My conscience won't let me leave him, but I don't know how to stay with him and feel satisfied. I don't know if this is even fair to him. I don't think he could survive without me at this point. I don't know what to do. I want to do the right thing, but I want to be happy. I want him to be happy too. I appreciate your listening to me. I've sought professional help, but haven't really received meaningful advice. I understand that my problem is not an easy one to solve, so I don't blame anyone for not being able to help me. Thanks.
This Disclaimer applies to the Answer Below
'Anne' is the pseudonym for the individual who writes this relationship advice column.
'Anne' bases her responses on her personal experiences and not on professional training or study. She does not represent herself to be a psychologist, therapist, counselor or professional helper of any sort. Her responses are offered from the perspective of a friend or mentor only.
Anne intends her responses to provide general information to the readership of this website; answers should not be understood to be specific advice intended for any particular individual(s).
Questions submitted to this column are not guaranteed to receive responses.
No correspondence takes place.
No ongoing relationship of any sort (including but not limited to any form of professional relationship) is implied or offered by 'Anne' to people submitting questions.
'Anne', Mental Help Net and CenterSite, LLC make no warranties, express or implied, about the information presented in this column. 'Anne' and Mental Help Net disclaim any and all merchantability or warranty of fitness for a particular purpose or liability in connection with the use or misuse of this service.
Always consult with your psychotherapist, physician, or psychiatrist first before changing any aspect of your treatment regimen. Do not stop your medication or change the dose of your medication without first consulting with your physician.
Answer:
Although many of us pledge to remain partners 'in sickness and health' when we marry, few of us really have to confront the meaning of this pledge in the way you have been forced to confront it. I applaud your conviction to stay with and support your marriage partner, although I can also completely and sympathize with your severe frustration with your caregiving role and the limits that puts on your emotional and sexual life. Your marriage is seemingly no longer capable of fulfilling your basic needs for a partner and a lover. I'm not sure why this is entirely. While your husband's disability seems largely medical in nature and out of his control, there may be some componant of how you both have adapted to all of this that makes the situation worse than it needs to be. For instance, while he may be literally disabled and unable to work, is is necessarily the case that you must be 'like a mother' to him? Has he fallen into a passive childlike state as a result of his disability? Is it necessary or unavoidable that he may have falling into this way of acting? Might you be doing anything (unconsciously) that could contribute to his being like a child. All of these questions are difficult to sort out, and might be best explored in the context of marital therapy. As you are strapped for cash, this may be something that you need to put off, or find ways to obtain more cheaply than normally (for instance, if you live near a major university near you may offer a psychology clinic where you could be seen cheaply by student therapists). I don't know that there is anything you can do marriage wise to make your situation better, but it is worth exploring if you both can agree to give it a try. Regardless of what you might be able to accomplish in terms of getting your marriage less like parent and child and more like partner and partner, you yourself are in severe need of respite and social support. There is just too much weight on your shoulders. Please find a support group for spouses of medically compromised persons, a therapist, a clergy person, a friend, a parent, an internet support community. You are not alone in your predicament. Talking about what you are going through with others who have been there, or who just care about you and want to help can be very liberating. Your conscience may tell you that you must be selfless in this situation, but basically your conscience would be wrong and slightly irrational to maintain such a position. You must make time to take care of yourself – to be supported by others, to exercize and to do things that make you feel relaxed and peaceful. People who spend all their time caring for others and who never make time to rejuvinate themselves basically explode; it isn't healthy. Taking time to rejuvinate yourself will make you more able to care for others. And it will make you saner. One other thing you might explore. People who live in pressure cookers like yourself are often helped by 'spiritual' disicpline. As they say in AA "let go – let god"; it can be very liberating to surrender loads that are too heavy for any human being to handle to a higher power. If you are a religious woman, consider making time to pray for your situation. You may also wish to explore other disciplines such as yoga and meditation (drawn from religious traditions but now quite secular) that can help people to maintain their peace of mind. Good luck.
More "Ask Anne" View Columnists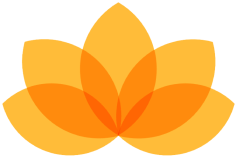 Myndfulness App
Designed to Help You Feel Better Daily
Download Now For Free
Ad