Question:
I am 25, unmarried but in a committed relationship, and the mother of a 15 month old. When I was 15 I was put on Prozac which I had a unpleasant reaction to. Then, I was put on Paxil and there I stayed for about 4 years. I have experienced a number of "life changes" in the past two years including quitting college, death of a grandparent, an unexpected pregnancy (without health insurance) and the purchase of a home. I became depressed about a month after the birth of my son and it has been an up and down ride since. I have not sought professional help yet (no insurance) and therefore, and not taking any medications. My question is regarding different stages of depression. I have begun to notice patterns in my mood and behavior that seem to signify my varying levels of depression. I have not been able to find any information on any published "stages" of depression and am curious if this is common? There is a period where my mood starts to become irritable and my energy starts dropping (lower than it already is). Then, I will become easily angered and just be plain teed off at everything. Then comes the crying fits and the desire to just sleep and shut out everything. I withdraw, frequently "zone out," and start having difficulty verbalizing my thoughts and emotions as well as make decisions and follow logical order processes. Sometimes, my mind "slows down" as well as my speech, but not everytime. The length of each stage and the length of the total process varies. Sometimes all within 1-2 weeks sometimes start to finish 4 weeks. But I only feel truly "myself" maybe one or two days a month, but not every month, so only a handful of times a year. Everyone once-in-a-while I will have a high level of energy and self-confidence and feel like, yes, I can accomplish anything I really want too. That's when I get myself into trouble by taking on too many tasks that I can never complete before I start becoming depressed again. Then, I get even more depressed when I see those projects laying around because I feel like such a failure for not having completed them.
This Disclaimer applies to the Answer Below
Dr. Schwartz responds to questions about psychotherapy and mental health problems, from the perspective of his training in clinical psychology.
Dr. Schwartz intends his responses to provide general educational information to the readership of this website; answers should not be understood to be specific advice intended for any particular individual(s).
Questions submitted to this column are not guaranteed to receive responses.
No correspondence takes place.
No ongoing relationship of any sort (including but not limited to any form of professional relationship) is implied or offered by Dr. Schwartz to people submitting questions.
Dr. Schwartz, Mental Help Net and CenterSite, LLC make no warranties, express or implied, about the information presented in this column. Dr. Schwartz and Mental Help Net disclaim any and all merchantability or warranty of fitness for a particular purpose or liability in connection with the use or misuse of this service.
Always consult with your psychotherapist, physician, or psychiatrist first before changing any aspect of your treatment regimen. Do not stop your medication or change the dose of your medication without first consulting with your physician.
Answer:
The information you have reported in your E. Mail suggests that you may be experiencing a Chronic form of Major Depression. It is true that during the month you experience levels of depression but rarely is there any solid relief for a long period of time. You started to experience periods of depression during your adolescent years and, at the time, it may have been a form of depression referred to as Dysthymia. Then, several things happened to you including dropping out of college, having a baby as a result of an unexpected pregnancy, losing a grandparent and purchasing a home. These are serious stressors that seem to have switched your depression from the Dysthymic type into the Major Depressive type.
If you want to learn more about these forms of depression then you can look them up under the two types I have listed for you.
It is important that you be aware of a number of things:
1. Whether it is Major Depression or Dysthymia it is extremely serious. You do run the risk for suicide and my guess is that you do have suicidal thoughts.
Therapists are Standing By to Treat Your Depression, Anxiety or Other Mental Health Needs
Ad
2. It is important that you refrain from drinking and using drugs such as marijuana and all the other types because they aggravate symptoms of depression.
3. Even though you have no insurance there are health and mental health clinics where medical care is provided for mothers and their children. It is vitally important for you to get medical attention for your depression and that will include starting the correct course of medication. You were on Paxil for four years and it is common for that and other anti depressants to stop working after a number of years. Now, there are newer medications that are even more effective in relieving the effects of anxiety and depression as well as anger.
Use the Internet or the phone book to look up the types of health care available in your community for mothers and children who are without health insurance. You need to advocate for your self so that you can get the help you need. It is difficult to advocate for your self when you are depressed but the consequences of not seeking help can be serious. By the way, there are drug companies who will make medications available for people without insurance. As you are the mother of a small child you would probably qualify for help from those drug companies.
Best of Luck
More "Ask Dr. Schwartz" View Columnists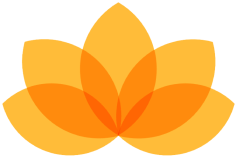 Myndfulness App
Designed to Help You Feel Better Daily
Download Now For Free
Ad