Question:
Why is this still going on. I see a theripst, I see a psychiatrist for my medication. I have been on so many types of medication I don't even want to go there. I have been in the hospital 5 times for attempts on my life. It has been three years since my last attemp. but I must say I see another coming on. I went to my psychiatrist three weeks ago and she left me on the same medication and even reducted it a little. This depression thing has been going on since I was 21 years old. I am now 52 and do not know why or how I have made it this far. Please tell me does this ever end without dying. Is this something that can and will go away. I am just tired of living like this. I do all the things they say to do. Eat right,exercise, keep stress down, hold down a full time job. The one thing I do not have is much support. I can't force pople to be friends with me. I go to church and talk to others some. But thats not support they hardly know me. Please tell why it not getting better.
This Disclaimer applies to the Answer Below
Dr. Schwartz responds to questions about psychotherapy and mental health problems, from the perspective of his training in clinical psychology.
Dr. Schwartz intends his responses to provide general educational information to the readership of this website; answers should not be understood to be specific advice intended for any particular individual(s).
Questions submitted to this column are not guaranteed to receive responses.
No correspondence takes place.
No ongoing relationship of any sort (including but not limited to any form of professional relationship) is implied or offered by Dr. Schwartz to people submitting questions.
Dr. Schwartz, Mental Help Net and CenterSite, LLC make no warranties, express or implied, about the information presented in this column. Dr. Schwartz and Mental Help Net disclaim any and all merchantability or warranty of fitness for a particular purpose or liability in connection with the use or misuse of this service.
Always consult with your psychotherapist, physician, or psychiatrist first before changing any aspect of your treatment regimen. Do not stop your medication or change the dose of your medication without first consulting with your physician.
Answer:
The pain and anguish you experience is very clearly communicated in your message. Indeed, you have suffered for a very long time. I know this is very difficult but you must know and believe that there is hope and every reason to believe you can feel better and live a happy life.
I do not actually know why you continue to experience such chronic depression. Of course, there are people with forms of depression that seem to resist medication. It is unclear why some have resistant types of depression except that every person's neurological system is different. Sometimes the doctors, despite their best efforts, do not quite find the correct diagnosis.
Regardless of the reasons for your depression being so repetitive, there are a number of approaches that doctors take. I do not know if any of these have been used with you. Here are some of those approaches:
1. Very often the psychiatrist puts together what is referred to as a "cocktail." What this means is that a combination of medications are used to treat the type of depression experienced by a particular person. I have experience with cases in which a small dose of Lithium was added to the anti depressants used by a particular patient and the response was enormously helpful. I know of other cases where the addition of a medication named Depacote turned things around for a patient who did not seem to improve with the regular anti depressants alone.
Therapists are Standing By to Treat Your Depression, Anxiety or Other Mental Health Needs
Ad
2. It does sometimes happen that a patient does not adequately explain the level of depression and suicidal thoughts they are having. The reasons for the failure to communicate clearly may be caused by the patient feeling ashamed of their symptoms, or feeling the doctor does not have enough time for them and they feel rushed, etc. I do no know why the psychiatrist would have lowered your medication when you are feeling so severely depressed. I do know and I want to urge you to call him and explain how upset and in despair you really are.
3. I know you have been in therapy before but I also know you should continue to be in therapy. In my professional opinion people on medications for depression should be seeing a therapist regularly. It is important for a number of reasons but I will mention what I believe to be the most important: Therapist and Psychiatrist work together to help the patient. Many times it is the therapist who alerts the psychiatrist to the level of depression and suffering experienced by the patient. If you are not in therapy I want to urge you to resume weekly sessions. In addition, because you are socially isolated you would benefit from group therapy.
4. I want to be cautious in mentioning this next treatment method used for some people because it often sounds worse than it is. When there is no other way to help relieve depression and the patient remains suicidal after every other method has been exhausted, ECT or Electro Convulsive Therapy has been used very successfully. This is done in the hospital and there is no pain or discomfort involved. Electrical currents run throughout our neurological system and the introduction of a very mild jolt under medically controlled conditions works to relieve depression. It is believed that it is the convulsion that brings about relief. For some people depression may never return again.
5. There is now a newer type of treatment but it is controversial. An implant is place deep in the brain, under surgery of course, and the implant stimulates the part of the brain in which depression is implicated. The reports have been very positive.
I want you to know that these last two are suggested only when a person is really in danger and nothing else has worked. The fact that you are able to go to work and exercise means that you are far from being in a dire situation. You need to speak to your doctor, immediately, and let him know how you really feel so that he can use a new combination of medications.
Yes, this will end happily for you. Never give up hope.
Best of Luck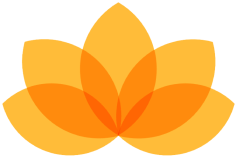 Myndfulness App
Designed to Help You Feel Better Daily
Download Now For Free
Ad