Worried About 4-year-old With Depression
Question:
Good Morning Dr. Schwartz:

Perhaps you could make some general comments regarding my 4-year-old daughter. I am trying to decide if I need to seek professional help or if we can do something as parents to weather or improve an ongoing concern.

I am in the military (mother) and have traveled a great deal while my daughters are young (now 8 and 4 years old). The absences have not exceeded a couple of weeks at a time, but for a while they were frequent and soon will be again. Both girls are in the German schools system and are fluent in German (we live abroad). The eldest is happy and outgoing – a joiner. The youngest is in a very nurturing kindergarten and gets on well with her peers and sister.

Our concern: The 4-year has a wide, extreme range of responses to situations. One minute she's enraged, the next she's crying inconsolably. She destroys things on purpose and can be very oppositional. Even at an early age, when upset, she would crawl or run away and hide her face and refuse comfort. I have always approached this by holding her anyway, and being with her until she calms down. But at times she has seemed simply sad.

Therapists are Standing By to Treat Your Depression, Anxiety or Other Mental Health Needs

Ad

Three factors that may have affected her – I had an extremely high stress pregnancy. Also, her father and I have had some serious marital problems and arguments – some of which have left the children frightened and in tears. The marriage is on much better terms now and the arguing in front of the girls has ceased for the most part. We are working hard on the family atmosphere and the girls are enjoying this. Also, I think her father and I are both prone to depression ourselves although we have different ways of expressing it. He gets grouchy. I get sad.

The oldest daughter and I have been able to talk about much of this and she seems to have a good sense of control and security. I can't say the same for the youngest and am not sure how to approach it with her.

Do you have suggestions for approaching this? I am thinking in terms of improving the sense of security and resiliency in my youngest and could use some advice. I also would like to know what to look for in case there is a more serious problem. I am not a fan of medications for young ones and want to avoid this if possible. Many thanks.
This Disclaimer applies to the Answer Below
Dr. Schwartz responds to questions about psychotherapy and mental health problems, from the perspective of his training in clinical psychology.
Dr. Schwartz intends his responses to provide general educational information to the readership of this website; answers should not be understood to be specific advice intended for any particular individual(s).
Questions submitted to this column are not guaranteed to receive responses.
No correspondence takes place.
No ongoing relationship of any sort (including but not limited to any form of professional relationship) is implied or offered by Dr. Schwartz to people submitting questions.
Dr. Schwartz, Mental Help Net and CenterSite, LLC make no warranties, express or implied, about the information presented in this column. Dr. Schwartz and Mental Help Net disclaim any and all merchantability or warranty of fitness for a particular purpose or liability in connection with the use or misuse of this service.
Always consult with your psychotherapist, physician, or psychiatrist first before changing any aspect of your treatment regimen. Do not stop your medication or change the dose of your medication without first consulting with your physician.
Answer:
Let me answer your last question first. There are expert clinical psychologists and clinical social workers who were trained in pediatric psychotherapy and work only with children and their families. Most professionals would agree with me that medicating a child is the very last thing anyone wants to do. The fact is that, in my experience and the experiences of the many professional I worked with over the year, children usually respond well to psychotherapy. While this is a generalization and there are exceptions, I have found that the combination of child therapy and working with the parents is excellent. For one, the parents learn how to handle the child in ways that reduce stress. So, please do not rule out therapy if your child continues to display problems.
It is entirely possible and even likely that your youngest daughter is continuing to react to the arguing and to your absence during military duty. Parental arguing frightens children. They start to feel very insecure, anxious and even to believe they are the cause of the conflict. That is why its a really good thing that you and your husband no longer quarrel in front of the kids.
Having said this, I must caution you that adults are going to have arguments. The problem is not that they argue but how they do so and how they resolve the disagreement. Its unrealistic to think the two of you will no longer have disagreements, even of the heated type. There are many self help books that teach people how to argue. I do not have any one book in mind but, no matter, all of them are helpful. If this does not work then family therapy might be a good idea.
I must tell you that its a really good sign that your youngest is doing well in kindergarten. That reflects that she could be feeling more secure than you and your husband believe. So, take some encouragement from that.
Keep this in mind also: Children, like adults, are all different, have different temperaments, ability to tolerate stress, and different personalities. It is to be expected that your youngest and her sister react to things in very different ways. Just because your youngest is sometimes "oppositional" (your word) does not mean that she having problems. From two to three years old, children start to express their need for individuality. This is referred to as the "terrible twos," but really is part of growing up at any age. Parents can have a hard time with this, especially if the oldest youngster seemed easy to handle.
I am probably taking a long and circuitous way of saying that, you and your husband might benefit from a consultation with an expert on how to raise children, especially how to cope with temper tantrums, oppositional behavior and childhood anxiety. It could serve to reassure both you and your husband. You see, the problem may not be your 4 year old, but how you react to the challenges she is presenting.
Best of luck to all of you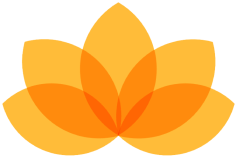 Myndfulness App
Designed to Help You Feel Better Daily
Download Now For Free
Ad