Question:
I can't find joy in anything. No matter what I do I do not find situations joyful. I can never have any fun doing anything. It is getting bad. I find more joy in hiding in my room and not having any social life. I'm a popular person. I have lots of friends. I've gone from rock climbing to the movies but nothing helps.

I feel depressed and have a hard time even wanting to wake up because sleeping makes the days go by faster. Suicide has been thought of but I remain calm and worry about who else it would hurt if I ended up not doing it? So, I have no intentions but I am scared of the feelings and that they might deepen.

I don't know what to do. I don't like how I am right now. I don't feel too great about anything. Even on my birthday I felt joyless and left my own party because I felt I was depressing everyone.

I feel like the days keep going by and that me being here is a burden on everyone.

Therapists are Standing By to Treat Your Depression, Anxiety or Other Mental Health Needs

Ad

I am in high school and, yes, I know that mentally all teens are confused. But, I still can't help think there is something else wrong.

This feeling of depression and joylessness is eating me up and I feel like I am breaking down. I want the day to go by faster and faster every moment.

What's going on with me, please tell me? I cant afford any help from a one on one professional
This Disclaimer applies to the Answer Below
Dr. Schwartz responds to questions about psychotherapy and mental health problems, from the perspective of his training in clinical psychology.
Dr. Schwartz intends his responses to provide general educational information to the readership of this website; answers should not be understood to be specific advice intended for any particular individual(s).
Questions submitted to this column are not guaranteed to receive responses.
No correspondence takes place.
No ongoing relationship of any sort (including but not limited to any form of professional relationship) is implied or offered by Dr. Schwartz to people submitting questions.
Dr. Schwartz, Mental Help Net and CenterSite, LLC make no warranties, express or implied, about the information presented in this column. Dr. Schwartz and Mental Help Net disclaim any and all merchantability or warranty of fitness for a particular purpose or liability in connection with the use or misuse of this service.
Always consult with your psychotherapist, physician, or psychiatrist first before changing any aspect of your treatment regimen. Do not stop your medication or change the dose of your medication without first consulting with your physician.
Answer:
You have identified what is going on with you and you are correct, you are very depressed. The question is why are you so depressed? There are many things that cause depression. You could have a chemical imbalance in your brain that is causing this joylessness.
If your parents are constantly arguing at home, that can be a major contributor. In fact, family and relatonship issues are often a source of major stress for most people, especially teenagers.
Loss of a boyfriend, the death of a good friend, parental divorce, failing grades at school, suffering from physical or sexual abuse are important factors. Each of these and more, individually or in combination, can cause depression. I am not accusing you in any way at all, but, just for your own knowledge, alcohol and drugs are major contributors to depression.
This problem is something you need help with. As a very young person, you cannot and should not decide if there is enough money for you to see a mental health professional. There are low cost ways to see a therapist, especially because you are only a teenager. I hope I am not insulting you by saying that you are "only a teenager," and that you are too young to decide. If so, please forgive me.
If you can speak to your parents that is an important way to start getting help. Most likely, they have noticed a change in your behavior and habits. That is why, if you talk to them about your depression, they are likely to understand because they have noticed.
Another way to approach this is to see your school guidance counselor and explain things slowly and carefully. The guidance counselor can begin to get the kind of help you need. For example, you can be referred to the school psychologist for further evaluation. Your parents can be called in to help them understand the emergency nature of what is happening to you. In other words, through the school you can begin to get real help.
You may not need "one on one" psychotherapy. There are teenage psychotherapy groups that are very low cost and some that are even free.
The major thing that I am telling you is that you are very alone with this problem and that adds to it's being scary. Please reach out for help, now…do not wait and do not hesitate. Start now.
By the way, if you are 16 years old you can join our online self help community. You can find the link here. It's free and you do not use your real name. It's not a cure but it can help, even just a little bit. However, I will repeat, Please Get Help Now.
Best of Luck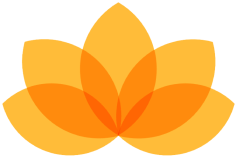 Myndfulness App
Designed to Help You Feel Better Daily
Download Now For Free
Ad