Question:
I am 26, and I have two teenage half-brothers from my mom's 2nd marriage to my stepdad. My mom and stepdad married when I was 8, and he travelled a lot for his job, so he wasn't around alot when we were growing up. I never knew my real father. This question is about my stepdad, who moved out from living with my mother about 2 years ago, after 16 years of marriage. I accepted this as the possible prelude to divorce, since my stepdad said he was very unhappy. But there has been no legal separation or talk of divorce in 2 years, simply the fact that my stepdad lives his life on his own and tells the family nothing about his escapades. Yet, he still pries into our lives on a regular basis, as he says, "because he cares about us." I recently found out that he is living with another woman, but he has not had the courage to admit it to any of us. It's obvious to me, and my mother has her suspicions, but I am trying to keep out of it. I have said nothing about this to my mom, even though I know who the woman is and where she lives. I know it is my stepdad's responsibility to come clean, but he's a coward. Problem is, I hate the secrecy and his behavior makes me so mad I can't see straight. He has offered to help pay for me to return to college so I can pursue a better career. So I don't really want to rock the boat and compromise the opportunity I'm being offered, by confronting him. He could take it as a threat that I will reveal his secrets to my mother, even though I have no interest in doing that. That's his job. How do I reconcile my deep feelings of anger and disgust toward my stepdad in order to maintain a calm and neutral stance? How do I deal with all my rage without it coming out to hurt my mom or my brothers, or jeopardizing my stepdad's offer to put me through school? HELP!!
This Disclaimer applies to the Answer Below
'Anne' is the pseudonym for the individual who writes this relationship advice column.
'Anne' bases her responses on her personal experiences and not on professional training or study. She does not represent herself to be a psychologist, therapist, counselor or professional helper of any sort. Her responses are offered from the perspective of a friend or mentor only.
Anne intends her responses to provide general information to the readership of this website; answers should not be understood to be specific advice intended for any particular individual(s).
Questions submitted to this column are not guaranteed to receive responses.
No correspondence takes place.
No ongoing relationship of any sort (including but not limited to any form of professional relationship) is implied or offered by 'Anne' to people submitting questions.
'Anne', Mental Help Net and CenterSite, LLC make no warranties, express or implied, about the information presented in this column. 'Anne' and Mental Help Net disclaim any and all merchantability or warranty of fitness for a particular purpose or liability in connection with the use or misuse of this service.
Always consult with your psychotherapist, physician, or psychiatrist first before changing any aspect of your treatment regimen. Do not stop your medication or change the dose of your medication without first consulting with your physician.
Answer:
I can easily emphathize with your anger and pain. Your mother and step-father have a messy and stressful relationship that seems to be stuck. Though your step-father wants distance and has taken another lover, he is also attached to your mother and to your family that he won't let go. Your mother, by your report, has accepted what would be for many an unacceptable situation. I'm sure she does suspect that her husband has another lover; it would be weird if he had remained celibate for two years. However, it is also easy for me to believe that she doesn't want to know. As parents neither of them appear to be adequately protecting you from what are essentially their troubles by keeping martial boundaries straight. Instead, you find yourself in the role of messanger between them and that is an awful role to occupy. I don't blame you for an instant for being angry. But at the same time, you have allowed yourself to become seduced by the lure of money for college. You have become fearful of expressing your anger and hurt to your step-father as he might decide to withdraw this money. I don't know whether he tried to buy your silence, but you are acting as though he has. And you aren't sure whether you want to take the bribe. College is sure expensive and that money would sure help you to get through it faster. But people do get through college without help from parents. They get loans, and/or they work and take the eight year plan. I know it would be better to get the money, but doing so at the cost of not expressing your feelings to your step-father may be too high a price to pay. You could get sick! I'd say, take the money and go to college. But don't make any promises to your step-dad regarding what you will or will not say, and don't expect that the money will keep on coming. Instead, make a contingency plan for keeping yourself at school. There is no need to do any confronting unnecessarily, but it is both comforting and healthy to know you have the option to express yourself if necessary. In the meantime, you're gonna need to find ways to release your rage. I suggest yelling in the car, and hitting pillows with your hands. I also suggest that you talk about your situation with people you come to trust. Talking is a wonderful way to release anger. Another good way to release anger is to exercise, or to do yoga or a martial art. Good luck.
More "Ask Anne" View Columnists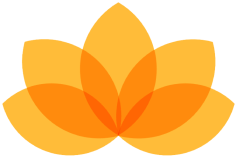 Myndfulness App
Designed to Help You Feel Better Daily
Download Now For Free
Ad