I'm His 2nd Wife. Am I Destined To Play Second Fiddle To His Daughter Forever?
Question:
My husband and I met when he was in the midst of divorcing his first wife, and his daughter was still in pre-kindergarten. His daughter and I got along quite well and he and I became best friends. He proposed to me nearly three years after we began dating. When it's just the two of us together he's very supportive and I feel like I'm the most important person to him. But when his daughter is around I feel like I'm pushed to the wayside.

Of course, when his daughter was young, I understood that she was his top priority. He was only granted visitation every other weekend and his ex-wife was stingy about letting him see her any additional days. But she's in college now. Even though she and I still get along, we're nowhere near as close as when she was little.

My husband's primary focus is on her when she's home, and because of that, I feel like a third wheel. Example: several years ago my husband had to travel for business and said that he'd be missing my 40th birthday. I was very hurt that he wouldn't be able to celebrate my milestone with me and asked if he couldn't change his travel dates just that once. He told me that if he did he'd miss more of his visitation and he didn't want to do that. Needless to say, I was extremely hurt that something so important to me didn't matter to him.

Recently, that incident came up and I said that I definitely want us to celebrate my 50th birthday together since we couldn't celebrate my 40th together. He flew off the handle when I brought that up and stated that his daughter will always be his top priority and, as his second wife, I should have known that. So, is this true? Am I always going to be second place to his daughter? Or am I not that important?

Therapists are Standing By to Treat Your Depression, Anxiety or Other Mental Health Needs

Ad
This Disclaimer applies to the Answer Below
Dr. Schwartz responds to questions about psychotherapy and mental health problems, from the perspective of his training in clinical psychology.
Dr. Schwartz intends his responses to provide general educational information to the readership of this website; answers should not be understood to be specific advice intended for any particular individual(s).
Questions submitted to this column are not guaranteed to receive responses.
No correspondence takes place.
No ongoing relationship of any sort (including but not limited to any form of professional relationship) is implied or offered by Dr. Schwartz to people submitting questions.
Dr. Schwartz, Mental Help Net and CenterSite, LLC make no warranties, express or implied, about the information presented in this column. Dr. Schwartz and Mental Help Net disclaim any and all merchantability or warranty of fitness for a particular purpose or liability in connection with the use or misuse of this service.
Always consult with your psychotherapist, physician, or psychiatrist first before changing any aspect of your treatment regimen. Do not stop your medication or change the dose of your medication without first consulting with your physician.
Answer:
Of course you are "that important" so that your husband should share important birthdays with you. It is unfortunate that he keeps putting his daughter first. At this point, when she is older and much more independent one would expect that he would give you more time and consideration. What is holding him back?
It's an important question to ask rather than simply villifying him. Perhaps the fact that visitation was so very short that he continues to feel frustrated about seeing his daughter more frequently. However, not that she is adult they should be able to see one another as frequently as they like regardless of what his ex wife thinks. In any case, I think it's important that you try to understand what might be going on with your husband about this. Perhaps you could discuss it with him. It may date back to when he was a child and disappointments he might have felt with one or both of his parents. Only by talking could you ever know and by knowing feel more forgiving of him.
In addition, you might point out to him that of course his daughter is his priority and that is why he's a great Dad. However, you might remind him that he can be a great husband as well and that it's normal to celebrate your 50th birthday because it's a landmark in anyone's life. In other words, his daughter might be top priority but you are also a priority. There should be room for both especially since his daughter could celebrate your birthday with both of you (if that is ok with you). Perhaps he needs to be reminded, but not in an angry way, that you are not his "second wife" but his wife…period.
Best of Luck
More "Ask Dr. Schwartz" View Columnists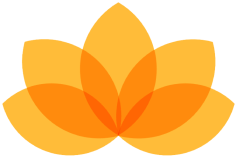 Myndfulness App
Designed to Help You Feel Better Daily
Download Now For Free
Ad