Prolonged Unemployment Of Husband
Question:
I am in my second marriage and my husband was laid off over 4 years ago and has not found a job yet. He has not earned one single dollar in 4 years and 3 months even though he has a masters degree. The problem is he is looking for the perfect job, the right job and he has lots of excuses why he cannot do this job or that job. He refuses to substitute teach which in our area would pay about $100 per day with his degree. To that idea he just says he doesn't want to teach. He claims his time is better spent looking for a good job than wasting his time at some part time position or pumping gas. He also takes time out of his job search to find better paying jobs for me as if that will be the answer to all of our problems. Those jobs are usually a few hours commute from where our house (we own not rent) is located.

What is the purpose of this? To really top it all off he complains a lot about the house we are in now because it is much smaller and older than the one we had to sell when his unemployment ran out. He tries to get me to spend thousands of dollars on an extended car warranty then when I refused to do that he sends me emails about new cars since mine is no longer under warranty.

He wants a new cell phone, an Iphone of all things. None of which I can afford right now because I have had to undergo additional surgeries for which my insurance has a 30% co-pay so I have thousands of dollars in medical bills.

It's just all too much. I am 48 years old and I have worked since I was 16, sometimes more than 1 job at a time if necessary. Like him I am an only child and came from a single parent household. I worked my way through school to get all my degrees including my doctorate. My first husband was a slacker, an alcoholic and very dependent upon me which my current spouse knows. Neither my husband nor I have any children so he is not home taking care of the kids but he does clean, cook and do the yardwork. That is not what I signed up for. I wanted a partner, not a house husband. When we both worked we easily shared these duties so there is no need for a full time house husband. He says things like "you deserve better," I wish I could give you this or that and I will make it up to you when I get a job. I do not believe he is being sincere when he says these things.

Therapists are Standing By to Treat Your Depression, Anxiety or Other Mental Health Needs

Ad

It is very stressful on me to bear the burden of all the bills particularly since I had cancer a few years ago. I have tried to be supportive and encouraging but when is enough enough? I now see that he is not the person I thought he was and that we do not share the same values. I have no one to lean on particularly not him. I have no reason to believe that if I got sick again he would step up and care for me. I have absolutely no sense of security. I think I should have seen the signs before I married him. I always thought it odd that he said "I almost went to this college or that college," naming maybe 20 different ones. Also there were many times where he started school, lived with friends, partied too much, dropped out but his Mom continued to pay his way to stay there and just party. Are these things I should have seen as problems ?

Anyway, I am not getting any younger and I am tired of not having vacations or nice furniture despite how hard I work so should I just move on? I wasted my youth on the first husband (from age 18 – age 36) so now I don't want to waste my middle age on this one. I began dating him 11 years ago and married him a few years after that. I am seeing him as incredibly selfish, self centered, irresponsible and maybe narcissistic. I just want to know if there is any sense in trying to work on this marriage or whether it is in my best interest to move on.
This Disclaimer applies to the Answer Below
Dr. Schwartz responds to questions about psychotherapy and mental health problems, from the perspective of his training in clinical psychology.
Dr. Schwartz intends his responses to provide general educational information to the readership of this website; answers should not be understood to be specific advice intended for any particular individual(s).
Questions submitted to this column are not guaranteed to receive responses.
No correspondence takes place.
No ongoing relationship of any sort (including but not limited to any form of professional relationship) is implied or offered by Dr. Schwartz to people submitting questions.
Dr. Schwartz, Mental Help Net and CenterSite, LLC make no warranties, express or implied, about the information presented in this column. Dr. Schwartz and Mental Help Net disclaim any and all merchantability or warranty of fitness for a particular purpose or liability in connection with the use or misuse of this service.
Always consult with your psychotherapist, physician, or psychiatrist first before changing any aspect of your treatment regimen. Do not stop your medication or change the dose of your medication without first consulting with your physician.
Answer:
In my experience, when people write about about whether or not they should leave their partner they have already made up their mind. In other words, you know what you want to do and don't need any advice.
As you aptly point out, you are now middle aged, have no children and no support from your husband. He does not work, look for a job or show any ambition about working. In the mean time, you have experienced some very serious health problems whose treatment left you with heavy co-pays. Are you really asking what you should do? The evidence, or, shall we say, your husband's behavior speaks for itself.
One way to approach this is to let him know that, unless he gets a job, you are moving on. However, if you have had enough, then, just tell him you are moving on.
I will put the question back to you: What should you do? What would you advise a friend to do if they asked your advice? What is best for your life and happiness and health?
Best of Luck
More "Ask Dr. Schwartz" View Columnists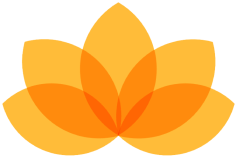 Myndfulness App
Designed to Help You Feel Better Daily
Download Now For Free
Ad