It's Me Or It's My Mother?
Question:
Dr. Schwartz:

I hope you can help me to figure out what is wrong. In the past two years there has been a dramatic change in my relationship with my mother. I struggle to figure out whether I have changed, or she has changed, or I did something wrong. I am 33, she is 53.

In the past I used to have a close and good relationship with my mother. She used to communicate with me a lot, today she doesn't do it at all. She used to trust me, and now she is very secretive, never gives details of her long and short term plans. She doesn't even answer her cell phone in front of me. Most importantly, in the past she was very careful about not hurting my feelings and I never felt hurt by her words or actions. Now she is very much mean and cruel. She hurts me almost every time we talk, criticizing and minimizing everything I do.

She has somehow rewritten the past to make people think she did big sacrifices and never had anybody's support. Then she says she is not willing to make sacrifices any more.

Therapists are Standing By to Treat Your Depression, Anxiety or Other Mental Health Needs

Ad

In the recent years she and my father had big economic problems. At 60, my father has not been able to find a permanent job in five years. She lost her own job one year ago. Also, one year ago they almost lost their house for lack of payment, which I helped to rescue. Since their economic problems started I always helped. Now, I am not only legally in charge of the house mortgage, but I also cover all the expenses of my two teenage sisters. So, I feel that I am helping a lot in these hard times.

Although my help did not solve the problems the way my mother wanted, the last thing I expected was to be constantly hurt by her. The last thing she did that hurt me was to bring my older brother and his family to live in her house (against my father's will). My brother doesn't have a permanent job either, so the economy of the house will get worse. She did it without telling me a word.

My relationship with my mother has become so painful that I am considering not interacting with her anymore. But I am not sure if I should do it.

Please give me some guidance. Thank you for your help.
This Disclaimer applies to the Answer Below
Dr. Schwartz responds to questions about psychotherapy and mental health problems, from the perspective of his training in clinical psychology.
Dr. Schwartz intends his responses to provide general educational information to the readership of this website; answers should not be understood to be specific advice intended for any particular individual(s).
Questions submitted to this column are not guaranteed to receive responses.
No correspondence takes place.
No ongoing relationship of any sort (including but not limited to any form of professional relationship) is implied or offered by Dr. Schwartz to people submitting questions.
Dr. Schwartz, Mental Help Net and CenterSite, LLC make no warranties, express or implied, about the information presented in this column. Dr. Schwartz and Mental Help Net disclaim any and all merchantability or warranty of fitness for a particular purpose or liability in connection with the use or misuse of this service.
Always consult with your psychotherapist, physician, or psychiatrist first before changing any aspect of your treatment regimen. Do not stop your medication or change the dose of your medication without first consulting with your physician.
Answer:
Clearly, something has changed in the relationship between you and your mother. It seems that she is reacting with anger to the things you want to discuss, are worried about and that you want her to do. Evidently, this was not true in the past. So, what has happened?
The only thing I can do is share with you some of my speculations. In no way is the to be taken as a definition or explanation of what is happening because I do not know either of you. Having made this disclaimer, lets proceed.
As with so many people throughout the United States and other Western nations there is a terrible economic recession resulting in job losses and defaults on mortgages with the accompanying trauma of losing a house. While this is extraordinarily painful for everyone, people who are 50 years of age and older are especially hard hit by all of this. The reason is that older people are suffering the loss of everything they worked hard all their lives to have. This has caused feelings of anxiety about how to cope in the future, feelings of depression and great emotional strain on them and the rest of their families. Add to this that the younger generation, adult children and grandchildren, are also going through this, it is even worse. Parents and grandparents saw themselves as able to help younger people but, now, they are unable to.
Its possible that your mother is reacting to you and your help, with feelings of shame and humiliation that she must rely on you, her daughter for help. The two of you are only twenty years apart in age and create a sense of rivalry with you. You are younger, still of child bearing age and economically doing better than her and your father. Perhaps she envies you. Remember the old saying, "don't bite the hand that feeds you?" Its an old saying because being forced to receive help can make a person want to bite that hand.
On the other hand, its possible that she is going through menopause if she has not done so already. Its also possible that she if feeling depressed about the situation at home. In any case, it sounds as though she is short tempered with you and quite irritated.
It is not clear why you are experiencing her taking your brother and his family into their home except that you may fear it will be more cost to you to help them out. In other words, she may resent having to take from you as you may resent having to give.
You need to be made aware of the fact that those who give, or help out, often believe that the recipients should do what the person who donates wants. Do you expect she do things your way? Are you resentful when she does things the way she wants, especially because she "owes you?"
It appears to me that the two of you need to sit down quietly and privately and have a heart to heart talk between mother and daughter. If you are going to try to do this, its important that you behave with sensitivity to your mother's pride and dignity.
To answer your question, "Is it me or is it my mother," its probably a little bit of both.
Best of Luck
More "Ask Dr. Schwartz" View Columnists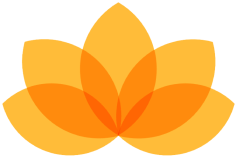 Myndfulness App
Designed to Help You Feel Better Daily
Download Now For Free
Ad