Is Male Interest In Pornography Normal?
Question:
Is it normal for a man to be into pornography? My Fiance seems to really enjoy female nudity, and to be quite honest, I have been questioning if he is the marriage type for me. He hides his magazines from me thinking that I don't know about them. All other things about the relationship are pretty normal. Am I over reacting?
This Disclaimer applies to the Answer Below
'Anne' is the pseudonym for the individual who writes this relationship advice column.
'Anne' bases her responses on her personal experiences and not on professional training or study. She does not represent herself to be a psychologist, therapist, counselor or professional helper of any sort. Her responses are offered from the perspective of a friend or mentor only.
Anne intends her responses to provide general information to the readership of this website; answers should not be understood to be specific advice intended for any particular individual(s).
Questions submitted to this column are not guaranteed to receive responses.
No correspondence takes place.
No ongoing relationship of any sort (including but not limited to any form of professional relationship) is implied or offered by 'Anne' to people submitting questions.
'Anne', Mental Help Net and CenterSite, LLC make no warranties, express or implied, about the information presented in this column. 'Anne' and Mental Help Net disclaim any and all merchantability or warranty of fitness for a particular purpose or liability in connection with the use or misuse of this service.
Always consult with your psychotherapist, physician, or psychiatrist first before changing any aspect of your treatment regimen. Do not stop your medication or change the dose of your medication without first consulting with your physician.
Answer:
I don't know what you mean by the word 'normal' so I'll offer several answers for several meanings. First, male interest in pornography is certainly very common. Pornography is a multi-billion dollar business involved in most all forms of visual media including magazines, movies and the internet. Many companies are involved both on the production and sales side. You just can't have this sort of goliath industry without many many custommers willing to pony up cash for your product. Your boyfriend is certainly 'normal' in the sense that his interest is a common one (provided that he is into conventional pornography and not into violent or child forms, both of which are not normal). Maybe you mean to say "Is my finacee's use of pornography acceptable?". I have heard of a few women who do accept their husband's use of porn, but for the most part, women don't like or accept their spouse using it. It just offends many women that their spouses could be interested in intimacy with another woman. Moving forward into a marriage is a big step that carries with it a mutual pledge to grow together and to trust one another. Your fiancee's use of pornography will work against this process both because it is secret, and because it offends you. I think it is in both your interests for you to have a talk with your fiancee. In a kind but firm way, let him know that you know about his use of pornography, and that you don't approve. But explain to him why you don't approve, talking about your feelings in the process. Try not to judge or blame him for his interest. See if you can't come to an understanding with him that meets both of your needs. If you need him to give up his use of pornography prior to feeling it is okay to marry him, then state that, and give him a reasonable amount of time to adjust to this requirement. Depending on his attachment to the subject matter, it may take him a while to get over feeling ashamed or resentful, even though you are both probably best off if he gives up use all at once. Hopefully his giving up of pornography can be accepted gracefully. Know that there is no way for you to truely verify that he has given up his use of pornography; the internet makes it too easy to hide. You will have to feel safe trusting him. If you can't do that, then you do have grounds to be wary of marriage.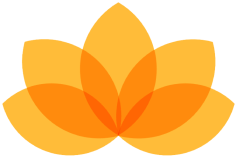 Myndfulness App
Designed to Help You Feel Better Daily
Download Now For Free
Ad