My Depressed Husband Won't Sleep With Me. What Should I Do?
Question:
My husband has been going through severe depression for almost a year now. It manifested itself physically, so he was only diagnosed a few months ago. He is on medication and doing some what better. I have researched and read all materials online I can find. I have been incredibly supportive and he shows me on a regular basis that he is appreciative. I adore him and won't give up. However, we have had almost no sex life in a year! Sex has been a big part of our relationship. I stay strong for him every day. He goes to bed and I cry for hours. I'm afraid to let him know how I feel, because I don't want him to feel worse than he already does. It has been so long since we've been intimate in any way. And honestly I can't even kiss him anymore because it sets me off. I need him. Self gratification isn't working either. My fantasies consist of him which only depresses me. What should I do?
This Disclaimer applies to the Answer Below
'Anne' is the pseudonym for the individual who writes this relationship advice column.
'Anne' bases her responses on her personal experiences and not on professional training or study. She does not represent herself to be a psychologist, therapist, counselor or professional helper of any sort. Her responses are offered from the perspective of a friend or mentor only.
Anne intends her responses to provide general information to the readership of this website; answers should not be understood to be specific advice intended for any particular individual(s).
Questions submitted to this column are not guaranteed to receive responses.
No correspondence takes place.
No ongoing relationship of any sort (including but not limited to any form of professional relationship) is implied or offered by 'Anne' to people submitting questions.
'Anne', Mental Help Net and CenterSite, LLC make no warranties, express or implied, about the information presented in this column. 'Anne' and Mental Help Net disclaim any and all merchantability or warranty of fitness for a particular purpose or liability in connection with the use or misuse of this service.
Always consult with your psychotherapist, physician, or psychiatrist first before changing any aspect of your treatment regimen. Do not stop your medication or change the dose of your medication without first consulting with your physician.
Answer:
The way you describe your situation, you are in quite a bind. You are highly sexed and suffering from lack of your husband's attention, devoted and loyal and unwilling to stray, and unable to take care of yourself. There is no way out of of this bind except for your husband to return to functioning, it would seem, and apparently, although he is doing better, your shared sexual life has not returned to normal.
The most desirable solution to your problem would be for you to help your husband to return to your marital bed and function normally again. You've provided precious few details about what prevents your husband from doing so. Depression can affect people in various ways. It can destroy their motivation and desire to have sex. Certain antidepressant drugs can interfere with a man's ability to sustain an erection. Then there are different levels of depression's overall severity ranging from mild sadness to a profound hopelessness, suicidality, and fatigue so severe that it is difficult to get out of bed. Keeping this in mind, the following questions might be reasonable to ask.
Have you pursued all appropriate avenues for depression treatment for your husband? If the medication is helping, that is wonderful. But is he exercising or participating in cognitive behavioral psychotherapy? Has any sort of stimulation therapy (such as ECT) been discussed as possibly being appropriate? It's not necessarily the case that more treatment will produce a better result. It could be overwhelming, in fact. But, it also possibly could be helpful for him to do more than simply, passively, rely on medication to get over his difficulty.
Assuming that your husband is not so paralyzed with depression that he cannot function, have you talked with him and shared how you are suffering from his absence? If he can move around the house, and think about things occasionally which are not depressing he might also be capable of helping you out in the bedroom. Though he may not be motivated to engage in sex at first, his mood may change once he becomes excited. If he has an erection problem secondary to medications, there are various medications that can help with that too. What I'm getting at is that he doesn't have to be feeling randy himself in order to help you out.
Therapists are Standing By to Treat Your Depression, Anxiety or Other Mental Health Needs
Ad
If it is the case that your husband is just truly not capable of functioning, then you really need to find another outlet for your frustrated energies. Since masturbation isn't doing the trick, you may wish to supplement those efforts with ways to either tire yourself out, or distract yourself from what you are missing. You might look into a program of vigorous exercise, for instance (whatever might get you to stop obsessing over sex; it's harder to do that when you are fatigued). Alternatively, you might watch a movie or something to distract yourself.
It could be worth you pursuing psychotherapy yourself, actually, as the stress of doing all this caregiving for your husband, and holding yourself to such high standards has to be very great and take a great toll on your own moods and tolerances. As you say, you cry each night. Have you considered that you, yourself may be depressed, and might benefit from treatment for depression?
I hope that some of these ideas prove helpful to you. This seems like a very difficult to resolve situation, and you seem like a very devoted person. I hope you find a way to reduce your suffering, and that your life returns to a greater semblance of normal soon.
More "Ask Anne" View Columnists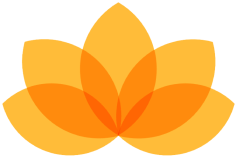 Myndfulness App
Designed to Help You Feel Better Daily
Download Now For Free
Ad