Same Views On So Much, But Can't Get Along As A Couple
Question:
My Husband and I have been together for 7 years, then married for 4. Our views for so much of our lives are the same, child rearing, the value of education, work ethic, financial responsibility, how we will care for our parents as they age. Seems like a good foundation for a relationship, but, we cannot seem to get along as a couple.

For me, it seems that, as I have watched him achieve all of his goals, his ego has grown also. I feel my opinions are not valued. Along with this all of these views of the traditional wife have appeared too. I feel like no matter what I do it wont be enough to please him. I wouldn't even care about doing more if I received some positive feedback, or gratitude.

Our intimacy is also disappearing He doesnt tell me I'm beautiful and so, I don't really feel sexy. Because of all our issues I don't even feel emotionally connected to him anymore. He won't even agree to counseling now.

Overwhelmed, under appreciated. Advice?

Therapists are Standing By to Treat Your Depression, Anxiety or Other Mental Health Needs

Ad
This Disclaimer applies to the Answer Below
Dr. Schwartz responds to questions about psychotherapy and mental health problems, from the perspective of his training in clinical psychology.
Dr. Schwartz intends his responses to provide general educational information to the readership of this website; answers should not be understood to be specific advice intended for any particular individual(s).
Questions submitted to this column are not guaranteed to receive responses.
No correspondence takes place.
No ongoing relationship of any sort (including but not limited to any form of professional relationship) is implied or offered by Dr. Schwartz to people submitting questions.
Dr. Schwartz, Mental Help Net and CenterSite, LLC make no warranties, express or implied, about the information presented in this column. Dr. Schwartz and Mental Help Net disclaim any and all merchantability or warranty of fitness for a particular purpose or liability in connection with the use or misuse of this service.
Always consult with your psychotherapist, physician, or psychiatrist first before changing any aspect of your treatment regimen. Do not stop your medication or change the dose of your medication without first consulting with your physician.
Answer:
Many couples discover, after several years of being married, they begin to take each other for granted. The routine of daily life takes its toll as people experience a sense of security and safety in the relationship. As a result of the daily routine and the certainty of being together, most of us forget that intimacy means continued work. Without that work, things begin to fall apart. Once a crisis point is reached a couple can feel shocked to discover that a sense of alienation and distance has arisen in what once seemed like a solid marriage.
Those loving and romantic gestures, like saying, "you are beautiful, I love you," to stop. Compliments about how pretty or handsome your partner looks in a certain outfit no longer occurs. Flowers are no longer left on the table. Hugs and kisses and other expressions of warmth and love are no longer taking place. The wife no longer makes herself look desirable by wearing sex clothes, putting on makeup and being a temptress when the time is right.
Then, people stop talking to each other. They stop sharing the days events, asking one another for advice, planning for the future and, worst of all, they fail to make plans having to do with making life more exciting. Vacations never seem to happen, intimate dinners in a dark restaurant no longer happen, nothing new and rejuvenating happens.
You report that the two of you always shared the same values, had a good foundation for a marriage but do not get along. That is not necessarily a bad thing. Arguing can be an expression of two people feeling very connected to one another. However, what you are discussing is a sense of disconnectedness. Why might this be so? Part of the answer might lie in what is mentioned just above. Additional problems can be aggravating an already unhappy situation.
For example, your husband is doing well at work. He has reached his goals and his "ego has grown." Is it possible that you feel jealous and envious because you are at home and not working towards your career goals. If so, you would not be the first housewife to feel that way. After all, you say that he reached "his" goals and not "our goals."
Very often, a major casualty of estrangement in a marriage is the passion of sexuality. For some people, that is where a sense of boredom is expressed. Sex has become as routine as daily life, with nothing new and as stimulating as at the beginning. Here, too, you are not unique. On the other hand, it does happen that the loss of the erotic energy in bed causes the entire relationship to suffer. That loss often does bring deep unhappiness and, if its not discussed, it festers underneath. You said that you no longer feel sexy. Why not? Isn't it possible to feel sexy regardless of how things are going in a marriage. Why not yourself to feel sexy, dress sexy and feel like a temptress, just for yourself and not just him?
There are many other factors that take their toll on a marriage. Economic and financial problems, disagreement on buying that new house, problems with the children, and dealing with in laws, are just a few of the things that, if left unattended to, erode what was the most intimate of a relationship.
What couples need to do when these common problems arise, is to talk with one another about how they want to "spice things up." However, if attempting to discuss these things ends in further frustration, then marriage therapy is called for. You said that your husband refuses to go to with you to couples counselling. If you point out that its for the two of you and that no blame is being assigned, it might help encourage him. I find that a spouse fears going for couples counseling for just that fear: "I will be blamed for everything." Its been my experience that very few spouses will completely refuse joint therapy if its insisted upon, but in ways that are positive and assuring. Remember to tell him that it would be good for both of you to change, grow and make life better for the two of you.
Best of Luck
More "Ask Dr. Schwartz" View Columnists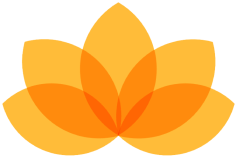 Myndfulness App
Designed to Help You Feel Better Daily
Download Now For Free
Ad