I Can't Function Normally Anymore, Can More Diagnoses Issues Risk Survival?
Question:
I was sexually assaulted from ages 7-14 by my babysitter, and I reported it. I've been diagnosed with Clinical Depression, PTSD, Sleep Disorders, and Anorexia not that I restrict myself from eating but that I actually feel no hunger because of the amount of stress and numbness I feel.

I can't ever sleep well. I'll either sleep a full 6 hours, max, but sleep as if I'm awake looking around my room making sure no one is there. or I won't be able to fall asleep until 2-3 hours before I have to wake up. I also have a lot of night terrors that usually end with me waking up screaming. When I can't wake up I'm assaulted again.

I have flash backs at least twice everyday and now I'm starting to see and experience things that don't really happen and when I'm awake.

I'll look at a razor and see myself pick it up and cut down my arm until I "feel" the pain but I'll snap back into reality to see myself still just staring at it.

Therapists are Standing By to Treat Your Depression, Anxiety or Other Mental Health Needs

Ad

Stress that continuously builds up over time, rarely ever going away, usually brings me to my knees in an aching sort of pain. All these things are building and stacking up on top of each other making me just want to die, to escape, to be free. I feel like everyday is now a burden to get up for, and everyday I have to step out of a class to sleep, talk to my school counselor, and/or breathe.

After my former therapist diagnosed my conditions she started to make me feel worse and suicidal. I've stopped therapy and my anti-depressants. The only thing that makes me "happy" is my medication for my ADHD.

I'm at the moment about to give therapy another go because I'm beginning to feel severely in danger of hurting myself. But I'm scared to find out that I have any more conditions. I fear that I may break if anymore are "stacked" on top of me, is that possible? Have I officially lost my sanity? Should I be hospitalized?
This Disclaimer applies to the Answer Below
Dr. Schwartz responds to questions about psychotherapy and mental health problems, from the perspective of his training in clinical psychology.
Dr. Schwartz intends his responses to provide general educational information to the readership of this website; answers should not be understood to be specific advice intended for any particular individual(s).
Questions submitted to this column are not guaranteed to receive responses.
No correspondence takes place.
No ongoing relationship of any sort (including but not limited to any form of professional relationship) is implied or offered by Dr. Schwartz to people submitting questions.
Dr. Schwartz, Mental Help Net and CenterSite, LLC make no warranties, express or implied, about the information presented in this column. Dr. Schwartz and Mental Help Net disclaim any and all merchantability or warranty of fitness for a particular purpose or liability in connection with the use or misuse of this service.
Always consult with your psychotherapist, physician, or psychiatrist first before changing any aspect of your treatment regimen. Do not stop your medication or change the dose of your medication without first consulting with your physician.
Answer:
In my opinion, it is always painful and stressful to receive a diagnosis. When a list is piled one on top of the other, it becomes intolerable. I do not know why some therapists do this but I don't think its a good idea because it is not helpful. Besides, based on what you have written here, you only have two diagnoses, PTSD and ADHD and you are aware of both. The symptoms you listed, such as sleep problems, night terrors, flashbacks and depression, including loss of appetite, are all typical of PTSD.
If you really feel in danger of hurting yourself then, you most certainly should go to the emergency room of the hospital nearest you, tell them what is going on and they will take the necessary steps to help you including admitting you if they deem it necessary for your safety.
In my mind, there is no doubt that you should be seen by a psychiatrist, even if you do not enter the hospital, so that he can assess your medications. He will also be able to refer you to a good psychotherapist. Be certain to inform him of your experience with all of these diagnoses and your unhappiness with the prior therapist. Perhaps the psychiatrist will be able refer for the treatment of PTSD specifically. You need to ask about that.
Please do not delay. There is no reason why you should continue to feel so miserable, especially when the right kind of help is available. Be assured that I think piling diagnoses up is ridiculous and unnecessarily adds to stress.
Good Luck To You
More "Ask Dr. Schwartz" View Columnists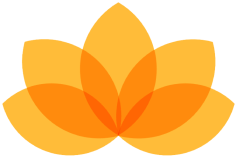 Myndfulness App
Designed to Help You Feel Better Daily
Download Now For Free
Ad